Frequently Asked Questions
EVERYTHING YOU NEED TO KNOW ABOUT MANIFEST
Get to know us!
We hope that the FAQ's below will answer your questions and help you get to know more about Manifest, our experiences, membership options, and our team.
We'd love the chance to get to know you and help you manifest the travel experiences of your dreams. If the FAQs do not address your specific questions, please contact a Manifest Team Member.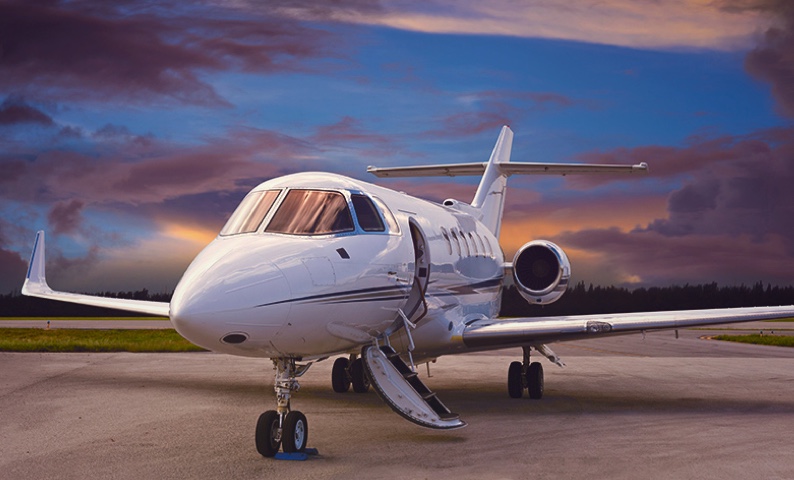 What is Manifest?
Manifest is a lifestyle and travel club. We create custom-crafted getaways to iconic destinations around the U.S. and abroad. You may book directly through our website or contact us and we can assist you with travel arrangements. In addition, we can provide a private air charter option so you can avoid the stress of crowded airports and the hassle of checking bags.
As a travel club, operating nationwide, we are a community of like-minded adventurers ready to embark upon unique journeys and explore the world around us.
The Manifest experience is seamless – from whisking you away in a private car, from high-touch service on the ground, to the exciting culinary, sporting, and immersive adventure you crave – it's the new way to vacation!
How does Manifest work?
Manifest offers two membership options: The Manifest Travel Card and the Manifest Escapes Membership. The Travel Card requires an upfront deposit and is aimed toward those who prefer to fly via private aircraft for business or pleasure, but also would like the option to utilize Manifest's personalized vacation planning services. The Manifest Escapes Membership requires a $2,500 annual fee and allows access to all of Manifest's pre-planned travel experiences and you may also request custom-curated private getaways for you and your party. Manifest will work to ensure all your travels needs are met.
How much does Manifest cost?
The Manifest Escapes Membership requires a $2,500 annual fee to join the club. In addition to access to Manifest's pre-planned experiences and the option to create your own personalized custom trip, benefits include private car service to and from your local airport, an option to fly commercial or private, invitations to member-only events, and exclusive benefits with luxury travel partners worldwide.
How is Manifest different from other vacation or travel clubs?
Manifest offers the best value for your dollar. Other travel clubs require higher access fees, and have limited breadth of offerings. Manifest is completely focused on ensuring your specific travel needs and desires are not only met, but exceeded. We are happy to discuss how Manifest differentiates itself from other travel offerings.
Can't I just do this on my own?
Of course, you can put together vacations on your own. You probably already do. If so, then you know that planning takes time and patience, often requiring you to wade through 30 or more websites to finalize a trip. In addition, it's difficult to know who to trust and what to expect. The process can be overwhelming and often disappointing when the imagery doesn't align with the product.
If you want to fly privately, that adds another layer of difficulty. Manifest offers expertise and assistance in navigating the vast private aviation network. Whether you're traveling for business or pleasure we can fulfill your aviation needs.
The best travel experiences are often recommendations from your well-traveled friends and family. So, think of us as that well-traveled friend who's been everywhere and has connections worldwide. Our team has decades of travel and event planning experience, and insider access to bring you memories you will cherish for years to come.
Do you take any special precautions for Members' safety due to the COVID-19 pandemic?
At Manifest, the health and safety of our members and employees is our top priority; made even more critical during the COVID-19 pandemic. Our aviation and hospitality partners are also dedicated and focused on maintaining safety measures to ensure the health of Manifest Members. Should you have any questions, please don't hesitate to contact us at membercare@manifestescapes.com.
What is Manifest doing to promote Sustainability?
Manifest has teamed up with CarbonFund.org in an effort to become Carbon Neutral for our private flights through carbon offsets. Manifest purchases carbon offsets to mitigate the greenhouse gas emissions from the use of aircraft for our experiences. Manifest will invest in environmental projects aimed at balancing out greenhouse gas emissions, which contribute to global warming and climate change.
What do I get with my membership?
There are many benefits to being a member with Manifest. Here's what you get…
Unlimited access to a growing collection of fully curated getaways for you to choose from.
Expert travel planning services to assist with customizing the trip of your dreams.
The option to fly on a private charter to and from your vacation destination, thereby eliminating the stress of long TSA lines and the hassle of checking bags.
Private car service from your home to your local airport, and airport transfers while in destination.
Added value worldwide, through partnerships in the luxury hospitality industry.
Affiliation with a club of like-minded travelers in your chapter region, all of whom share a passion for new experiences.
The opportunity to attend curated local events, like dinners with special guests, behind-the-scenes tours of art and history museums, and meet & greets.
How often can I travel?
How much free time do you have? There is no limit to the number of experiences you can take each year. In fact, we would love it if you traveled with us on every trip in our portfolio. And we will curate new adventures for you to consider every month. In addition, if there is a particular getaway you've always dreamed of, we'd be happy to create a custom trip for just you and your friends or family.
How many people can I bring?
The sky is the limit, barring any capacity restrictions from the destination and/or the lodging partner. Most of our experiences are priced per person assuming double occupancy. That said, we are happy to adjust accordingly should there be an odd number of travelers in your group.
Can my kids come?
Of course! Unless the trip has age requirements or restrictions. If so, we'll mention that in the Trip Details section.
Can my family travel without me?
Anyone can travel with us. We request that children are always accompanied by an adult member or spouse. If there is an experience you'd like them to take without you please contact us at membercare@manifestescapes.com to discuss with one of our representatives.
What are your cancellation policies for members traveling on an Experience?
Cancellation policies differ for each experience based on our travel partners' requirements. These are highlighted on the Trip Details page of each trip. Should you have any questions, please don't hesitate to contact us at membercare@manifestescapes.com .
Where will Manifest have trips?
We've curated a collection of must-do getaways to iconic destinations across the U.S and abroad. Please check out our Experiences page for all of our current pre-planned trip offerings, however, don't forget that we can custom curate a trip to anywhere in the world should you so desire.
What if I have an idea for an experience?
By all means, please tell us! We expect at least half of our trips will begin with a request from a Manifest Member who says "I've always wanted to..."
How far in advance are the trips planned?
Trips will generally post two to twelve months in advance, which allows ample time for planning and preparation. In addition, we may occasionally offer some incredible last-minute deals within just a week or two of departure.
What if I can't go on the dates scheduled for a specific experience?
If the dates of a particular trip don't work, please let us know. Based on demand, we expect to offer multiple departure dates for the most popular vacations. And, depending on your group size, we would be happy to discuss creating a custom departure for you.
When I see an Experience marked with "On Request" or "Flexible Dates", what does that mean?
Experiences without fixed dates denote a product where we have some flexibility with our hospitality partners. We would be happy to curate that experience any time upon request, as available.
If I book a private charter, will I be on my own plane or traveling with other people?
For some experiences, you may be traveling with other members who have booked the same trip. If you would like to discuss creating a private departure to accommodate your group, we would be happy to explore that option with you.
When do I pay for an Experience?
Payment policies differ for each experience based on our travel partners' requirements. These are highlighted on the Trip Details page of each trip. Should you have any questions, please don't hesitate to contact us at membercare@manifestescapes.com
Can I change the itinerary of a trip?
Of course. Should you wish to do something other than what we have planned for you, we are happy to discuss all available activities. Please note that we may not be able to offer a refund for any group activities you decide not to partake in. Additional arrangements will be made at an additional cost.
Do I need Travel Insurance and what does it cover?
Manifest highly recommends travel insurance and has partnered with Arch RoamRight for members and guests taking trips both domestically and abroad, with benefits designed for all types of travel. Protect your trip payment from the unexpected.
Most travel insurance plans provide coverage for items such as Trip Cancellation (if you can't go on your trip due to a covered, unexpected reason), Emergency Accident & Medical coverage (if you experience a medical emergency while you are traveling), Trip Interruption (if you must cut your trip short due to a covered, unexpected reason), and more. You must be traveling more than 100 miles from home in order to have travel insurance coverage.
What kind of aircraft will be used?
The private aircraft range from four to twelve seats. Trips will utilize a mix of both jet and turboprop aircraft which both provide exceptional comfort and safety for our members and guests.
Does Manifest operate the aircraft?
No. Manifest partners with private aviation companies that have obtained the highest level of safety standards (Wyvern-audited and/or ARG/US approved). In addition, each will be required to meet specific standards set by Manifest and bound by corporate service guidelines to ensure the best possible experience for our members and guests.
Since you operate out of private terminals and Members don't have to pass through TSA, how do you provide for Members' safety and security?
All of Manifest's Members, guests and participants are required to comply with all United States TSA regulations and other applicable government regulations. Everyone is required to present valid identification prior to departure for all flights. Additionally, all Manifest Members are required to complete a background check prior to taking a private air flight, which helps ensure the safety of all travelers and flight crew.
The bags on your flight are all your own bags – and those of other Manifest Members. This means that you, your traveling companions, and the crew are the only ones bringing luggage aboard the aircraft. All aircraft captains are responsible for the health and safety of their passengers and do have the right to search all bags brought aboard their aircraft, should it be necessary.
Who are the Manifest team members?
Our executive team has decades of experience in travel, hospitality, and startups. Jeff Potter was the CEO of several travel companies, including Frontier Airlines, Exclusive Resorts, CMH Heli-skiing and Surf Air. You can read about our other team members on our "About Us" page.
Why did you start Manifest?
Because travel is important. It lets you take a breath for a moment and enjoy the wonder of your surroundings. Travel lets you see the world and reshape your relationship with it. Travel provides opportunities to share experiences with your loved ones that you would never otherwise have. Seriously, we can't say enough wonderful things about travel.
And yet, it's hard to find the time to spend two full days navigating airports, to dedicate hours researching hotels, flights, and activities, and to commit to taking the time off from our busy lives. Manifest hopes to help you spend more time doing what matters, and less time dealing with lines and planning, so you can manifest the travel lifestyle you've always wanted.
We want everyone to enrich their lives through travel, so we started Manifest to make that happen.
How long has Manifest been in business?
Jeff has been working on the Manifest concept in one way or another for the past several years. He has assembled his key leadership team over the past year, and they all share his passion for travel and especially discovering those experiences that are close to home!
The team continues to grow and our common bond is an unwavering commitment to ensure our members enjoy seamless travel to places that are off the beaten path.