Reserve a Seat on Our Private Flights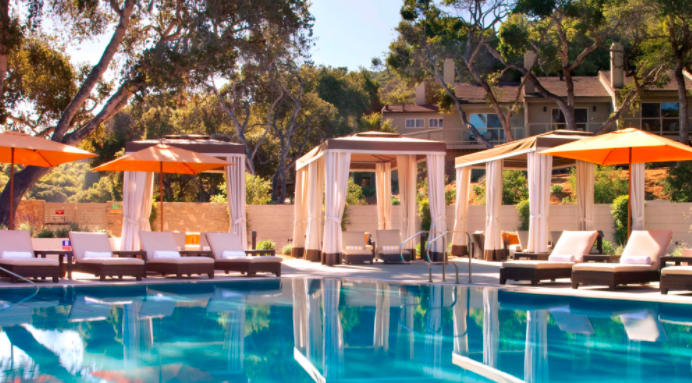 The first official day of summer is upon us and we have a few seats left on our upcoming private flights out of Los Angeles, Denver, and San Jose. The trips highlighted below are scheduled between the end of this month through the beginning of October. We would love to have you join us as a member on one of these adventurous summer or fall excursions.
Every experience is priced at all-inclusive rates with no unexpected fees. The Manifest team plans your entire trip, whether it's a couples' getaway or spa retreat. We manage every detail from the moment our black car service picks you up from your home, to welcoming you aboard the private aircraft, to your return a few days later.
Please contact cam@manifestescapes.com directly to reserve a seat on these private flights.
Carmel Valley Ranch Weekend
Steal away to the hills on the central coast of California. Carmel Valley Ranch features upscale lodging in a down-to-earth setting on 500 spacious acres. You'll enjoy farm-to-table cuisine and adventures along the coast over the span of three days and two nights.
Dates: June 28-30, 2021 or October 1-3, 2021
Chapter City Departure: Los Angeles, California
Accommodations: Carmel Valley Ranch
Highlights: Cheesemaking class, sea otters, beach day, hikes, spa treatments
Dining: Farm-to-table fare at the resort
Fourth in Park City, Utah
Against a backdrop of the Wasatch Range, Manifest has curated an action-packed itinerary to properly celebrate Independence Day. Explore Deer Valley's many outdoor offerings and activities and then retire each day to a luxurious room at the St. Regis.
Dates: July 1-5, 2021
Chapter City Departure: Denver, Colorado
Accommodations: St. Regis Deer Valley
Highlights: Guided hiking, mountain biking, rafting, fly-fishing, live music, fireworks
Dining: Local eateries

With the luxury of expert instruction and the endless scenery of the Roaring Fork Valley, three days of memorable golf in Aspen is on the agenda. In between your tee times, partake in Aspen's award-winning dining options and tour the Woody Creek Distillery.
Dates: September 24-26, 2021
Chapter City Departure: Denver, Colorado
Accommodations: Limelight Hotel Snowmass
Highlights: Pro instruction, championship courses at the Aspen Glen and Aspen Golf Clubs, distillery tour and tasting
Dining: Steakhouse, seafood, clubhouse
Bandon Dunes Golf Resort
Golf as it was meant to be enjoyed: on wind-swept lands with rising dunes and firm turf. At Bandon Dunes Golf Resort, you'll have access to five distinct links-style courses along the rugged coast of Southern Oregon.
Dates: October 1-3, 2021
Chapter City Departure: Bay Area (San Jose)
Accommodations: Bandon Dunes Golf Resort
Highlights: Instruction with a PGA Professional, coastline course and views
Dining: Fine dining on site

Don't see a trip listed here that fits your interests? View our full list of experiences or you can suggest a trip you would like to take with us and we'll handle all the planning for you. Learn more about membership here.