Sunday Manifest: Lisbon, Portugal
Welcome to Lisbon, a city of colorful, sun-kissed streets, fabulous cuisine, and captivating architecture located on the western coast of Portugal, where the Tagus River flows into the Atlantic Ocean.
Home to medieval castles and World Heritage sites; beautifully preserved neighborhoods and bustling, new shopping districts; laid-back resorts and contemporary hotels, it's a unique destination that offers activities and attractions for every age and interest.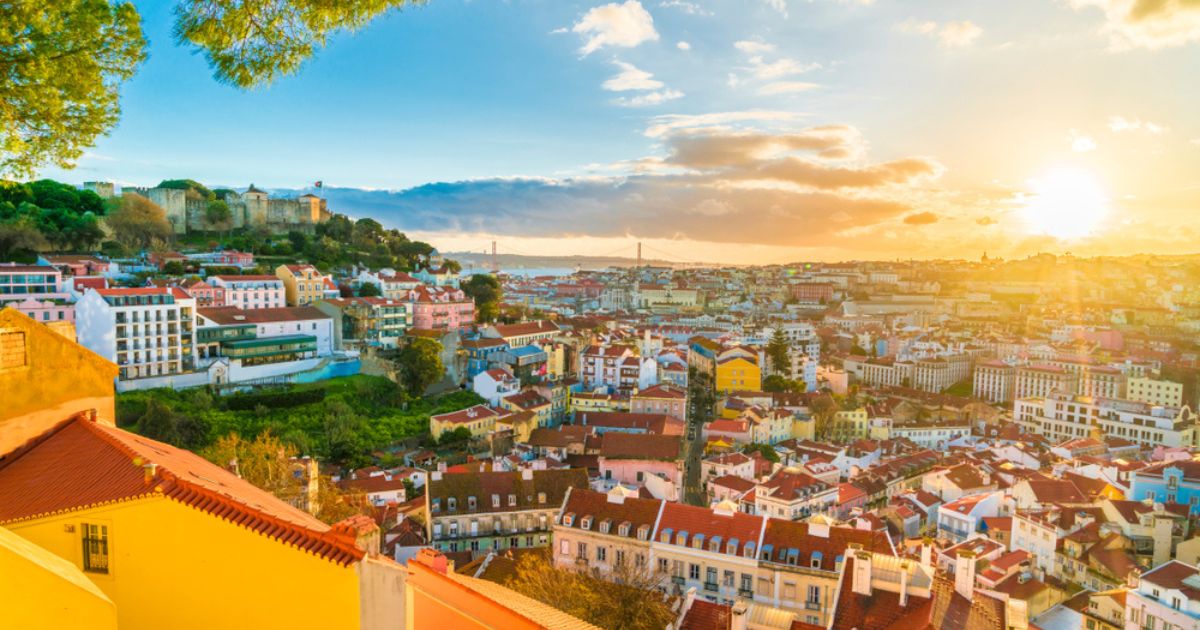 Whether you're a history buff, foodie, art lover, or an adventurer excited to immerse yourself in the vibrant culture of Portugal's capital, Lisbon's friendly charm, culinary delights, and coastal big city ambiance are sure to leave you enchanted.
One of Europe's oldest and most beautiful cities, Lisbon has a rich and complex history that spans more than two millennia. Founded by the Phoenicians in the 12th century, it's actually older than Rome, Paris, and London. And though it was devastated by a major earthquake in 1755 (followed by a tsunami and fires), the city underwent a massive reconstruction soon after and emerged modernized and better than ever.
Today, Lisbon boasts wide boulevards, impressive public squares, and grand buildings in a diverse mix of styles—including Pombaline, Manueline, neoclassical, Baroque, and Contemporary—alongside its much-older, still-standing landmarks.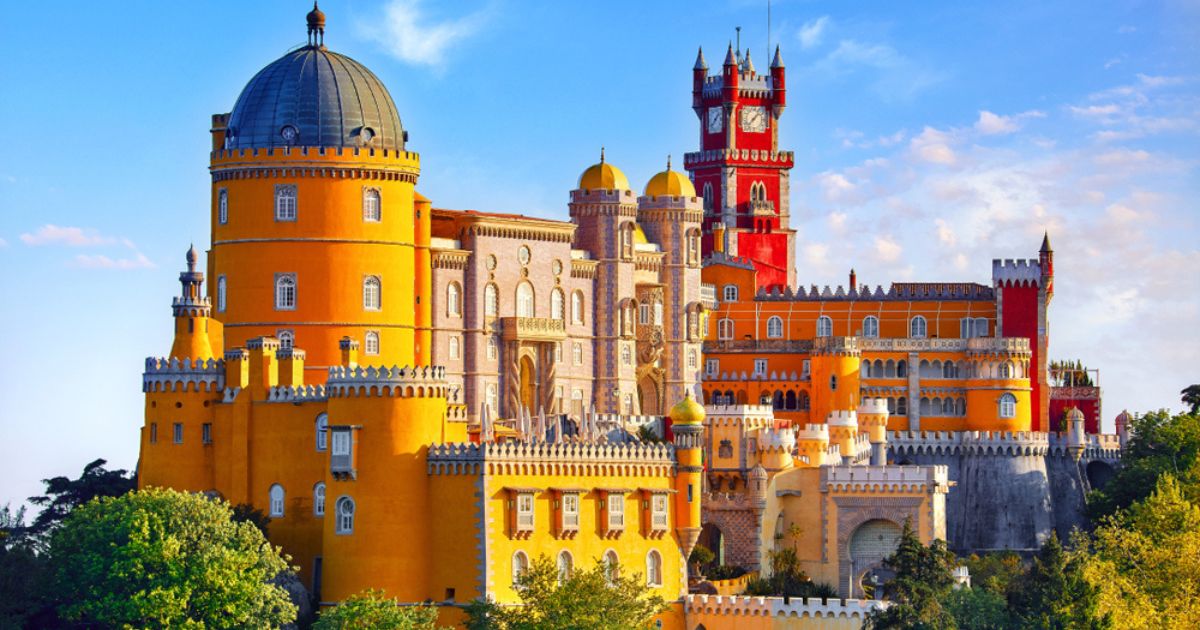 The Alfama neighborhood is an excellent example of old Lisbon, with winding, cobblestone streets, narrow alleys, traditional houses, and lovely public parks. Here you can wander through side streets and open plazas, soaking up authentic local culture.
Take a tour of the famed Castelo de São Jorge, a medieval castle dating back to the 11th century, still standing atop Lisbon's highest hill. With fantastic views of the city below, onsite archaeological ruins, a cool camera obscura, shaded gardens with roaming peacocks, a museum and gift shop, and special guest programs and workshops, it's a definite, must-visit attraction.
You can also enjoy river and rooftop views from the Miradouro das Portas do Sol. Stroll through the Feira da Ladra for handmade crafts and vintage goods. Visit museums and historic sites, including the National Tile Museum, Lisbon Cathedral, Roman Theater Museum, and the National Pantheon. Learn more about the history of Lisbon's traditional folk music at the Fado Museum. And relax and refuel with a lovely lunch at one of the neighborhood's local restaurants—the elegant Audrey's, in the heart of Alfama, and the tucked-away Quase Café are both excellent options.
West of Alfama, you'll find the city-center neighborhood of Baixa, an eclectic mix of old and new, where many of Lisbon's landmarks, shops, and restaurants can be found. It's the main retail and banking district of the city, completely rebuilt after the earthquake in 1755. Here, you can visit the riverside Comercio Square, the bustling Rossio Square, and the quieter Municipal Square (home to Lisbon's City Hall). Take a walk or do some high-end shopping along the upscale Avenida da Liberdade. Ride the Santa Justa Lift up to a beautifully ornate metal observation deck at the top. Or head to the lively Rua Augusta, Lisbon's busiest pedestrian street, to enjoy street artists and performers, outdoor cafés, and the triumphal Rua Augusta Arch.
In nearby Bairro Alto, the vibe is cool bohemian with a bar and restaurant scene that comes alive after dark. It's a great place to gather with friends over drinks while listening to live music, or enjoy a self-guided culinary tour, sampling traditional Portuguese dishes such as grilled sardines, salt cod, and custard tarts alongside international dishes such as Korean-style BBQ, Middle Eastern falafel, and Neapolitan pizzas. For a real treat, try the small plates and famous cheese tart at Ofício or the fabulous seafood at Tabernário do Bairro.
By contrast, the neighborhood of Belém is a quieter part of the city and features tree-lined plazas, parks, and riverside walking paths, as well as the Gothic-style Jerónimos Monastery and the iconic 16th-century Belém Tower, a UNESCO World Heritage Site and symbol of Portugal's "Age of Discovery." It's also home to Pastéis de Belém, a landmark bakery renowned for its original (and delicious) version of Lisbon's popular Pastel de Nata tart. It's the perfect place to sit down, enjoy the sunshine, and take a break from sightseeing.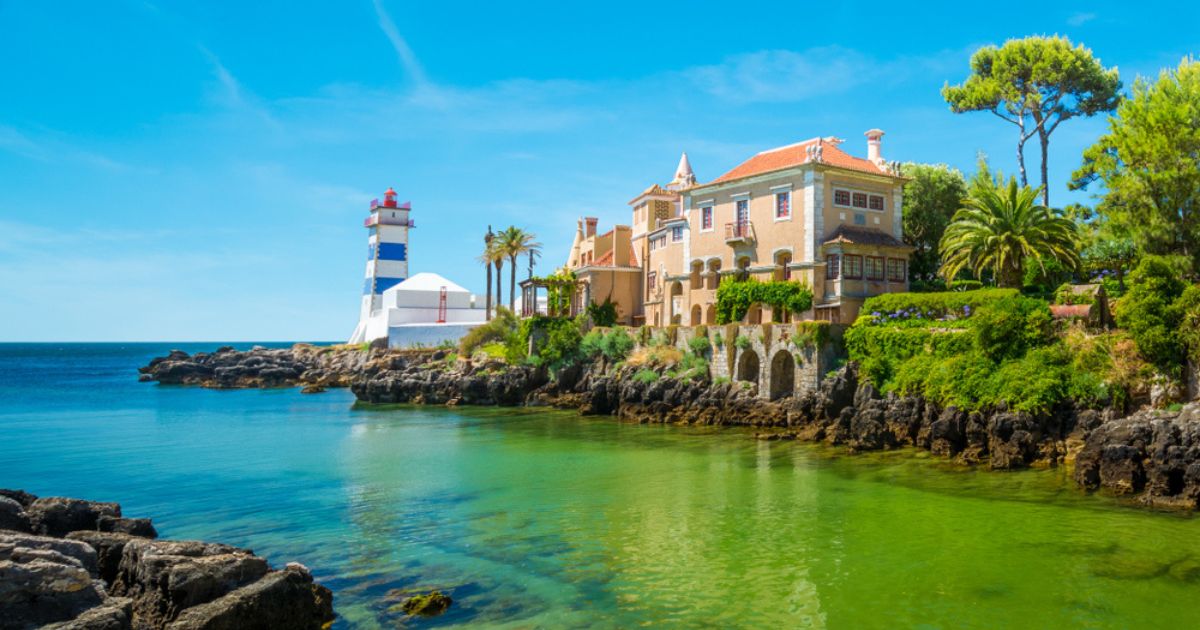 Other not-to-be-missed attractions in and around the city include the family-friendly Lisbon Aquarium and Oceanarium in the Parque das Nações district; the tree-lined Jardim da Estrela (one of the most beautiful parks in Lisbon); the fashionable Príncipe Real social district; the Bertrand Bookstore (the oldest bookstore in the world!); the National Museum of Contemporary Art in Chiado; and for an unforgettable, Michelin-starred dining experience, the chic Belcanto restaurant—named one of the 50 Best Restaurants in the World.
On water, you can enjoy daytime party boat or dolphin-watching cruises or relax in the evening with a sunset sail on the river.
Just outside of Lisbon there's even more to explore, with the heritage town of Sintra, the resort town of Cascais, and the golden-sand beaches of Praia de Caxias, Praia da Adraga, and Praia de Carcavelos just a short train or car ride away.
As in most European cities, exploring Lisbon on foot is one of the best ways to see the sights. Despite its hilly terrain, the streets are designed for pedestrians with wide, stone mosaic sidewalks (that are as much a work of art as they are a way to get around) and several lifts and funiculars to help get you up and down the steepest hills.
Fortunately, most attractions are easily walkable from the center of the city or convenient to public transit stops. But when you need a break from walking or if you want to explore neighborhoods outside of the city, there are plenty of buses, taxis, subway trains, and vintage yellow trams to help you get around.
---
We currently have two trips to Portugal that include time in Lisbon on our Experiences page: an Unforgettable Family-Friendly Getaway and a Luxury Food and Culture Adventure. But if these trips aren't exactly what you're looking for, our Manifest team is always happy to curate a custom trip for you to Lisbon or anyplace else you'd like to go.