Sunday Manifest: Lake Tahoe
Tucked within the majestic Sierra Nevada Mountains, spanning the border of Nevada and California, Lake Tahoe is the largest alpine lake in the U.S., as well as an exceptional vacation spot for anyone who loves being outdoors. Known for its breathtaking natural beauty—with mountain vistas, 72-miles of pristine shoreline, and a stunning landscape of pines and aspens reflected in crystal-clear, blue water—it's easy to see why Travel + Leisure has named it one of the Most Beautiful Lakes in America.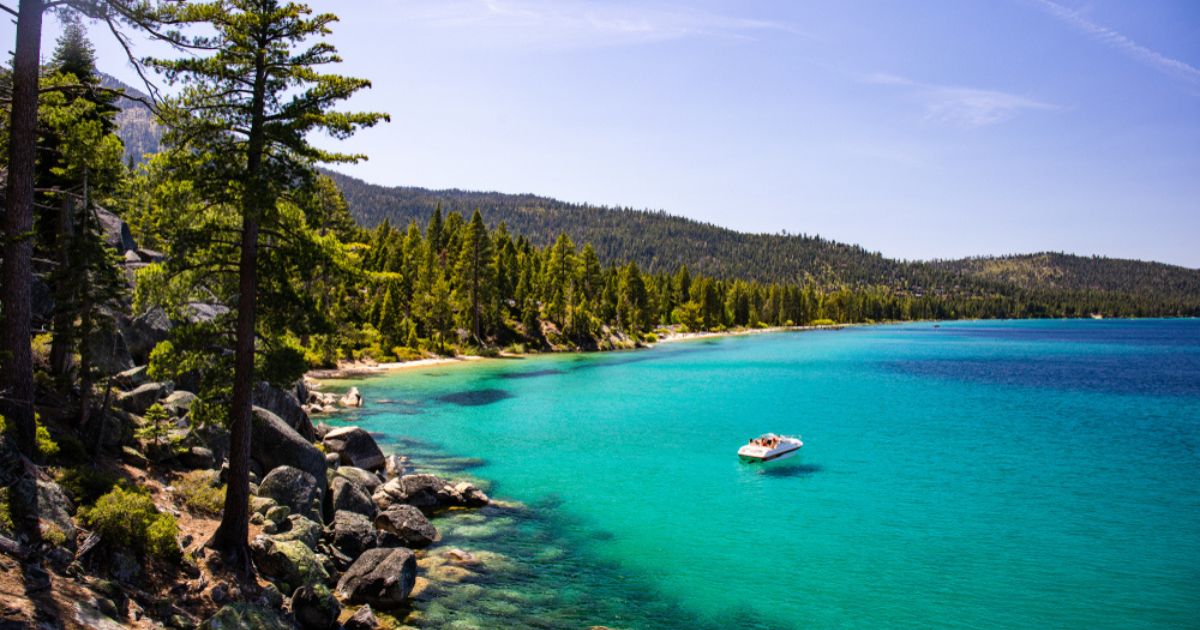 Along the western side of the lake, you'll find dozens of pretty California towns, including Tahoe City, on the north shore at the head of the Truckee River; Homewood, a ski-focused village with excellent views of the lake; Kings Beach, a great summertime destination; and South Lake Tahoe, a popular vacation town thanks to its proximity to Heavenly Ski Resort and other nearby attractions.
On the Nevada side, you've got the sports-friendly Incline Village, a small town with ski trails, tennis courts, skate park, beach, and an 18-hole disc golf course; tiny Zephyr Cove, a laid-back community on national forest land with a resort, lakeside cabins, and stretches of sandy shoreline; and lovely Genoa, the oldest town in Nevada, a short drive from the lake, and home to historic landmarks, shops, and a quaint downtown bordered by forest and mountains on one side and fertile valley on the other. It's a nice, quiet place to visit if you're looking for a day trip away from the water.
For a more nightlife-friendly destination on the lake, consider visiting the bustling and touristy community of Stateline, located on the southeastern state line (of course) separating California and Nevada. Here you'll find the casinos and nightclubs, as well as shops, restaurants, and the five-star Edgewood Resort—all just a 10-minute drive to the trails and slopes at Heavenly.
Wherever you choose to stay on your visit to Lake Tahoe, you'll have easy access to some of the most beautiful lake and mountain landscapes in the country. And good thing, too, as there are over 300 days of sunshine in the region each year, and plenty of opportunities to get outdoors and enjoy them.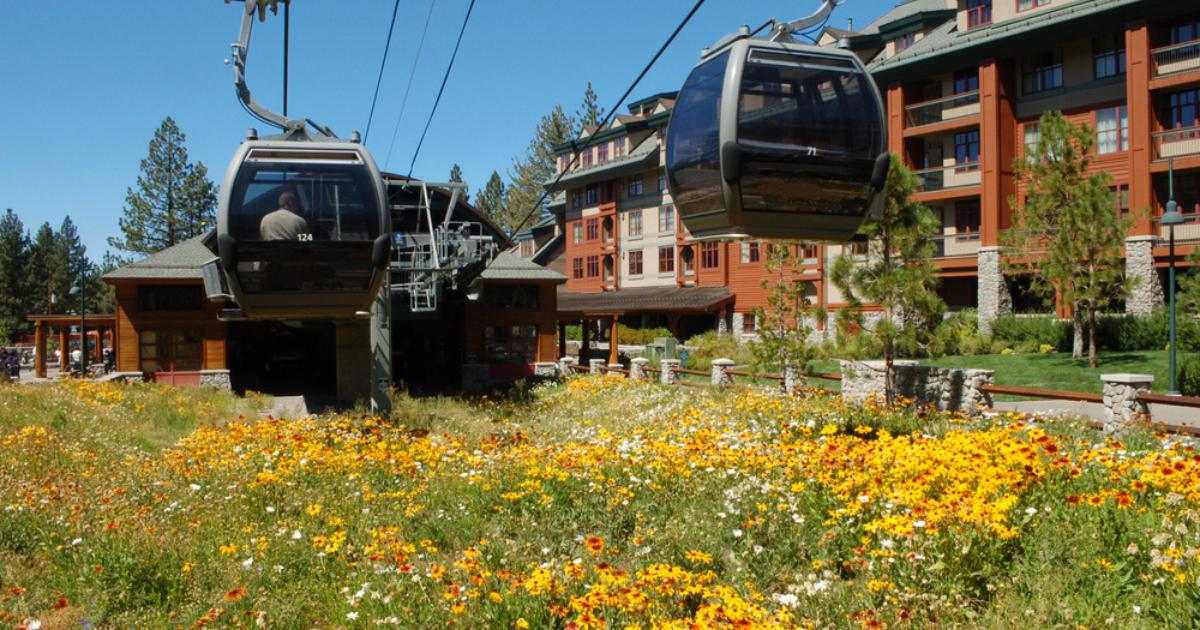 In warmer months, there's incredible hiking on hundreds of area trails—including the family-friendly (and absolutely gorgeous) Fallen Leaf Lake trail; the short and easy Cascade Falls; the scenic Rubicon Trail near South Lake Tahoe; and the challenging Mount Tallac trail with amazing views of Desolation Wilderness.
Off the trails, you can play a round or two of golf at any of the world-class Lake Tahoe courses—the Edgewood Resort course (named one of "America's Top Golf Courses" by Golf Digest) and the family-run Old Brockway course in Kings Beach (in business since the 1920s) are just two to consider. Or rent a bike and see the sights on two wheels. Tahoe is full of bike paths that take you along the coastline, through towns and neighborhoods, and up into the surrounding alpine forests. The beautiful, three-mile Lake Tahoe East Shore Trail, in particular, is worth doing when you visit.
For fun on the lake, you can choose from swimming, fishing, kayaking, jet skiing, sailing, or just kicking back on a sunset sightseeing cruise, complete with dinner, drinks, and live music.
In winter, Lake Tahoe transforms from a sunny, warm-weather paradise to a snow-covered wonderland. Ski season here runs mid-November through mid-April and averages a few hundred inches of snow by the end, perfect for skiers and snowboarders who want to check out the mountain resorts.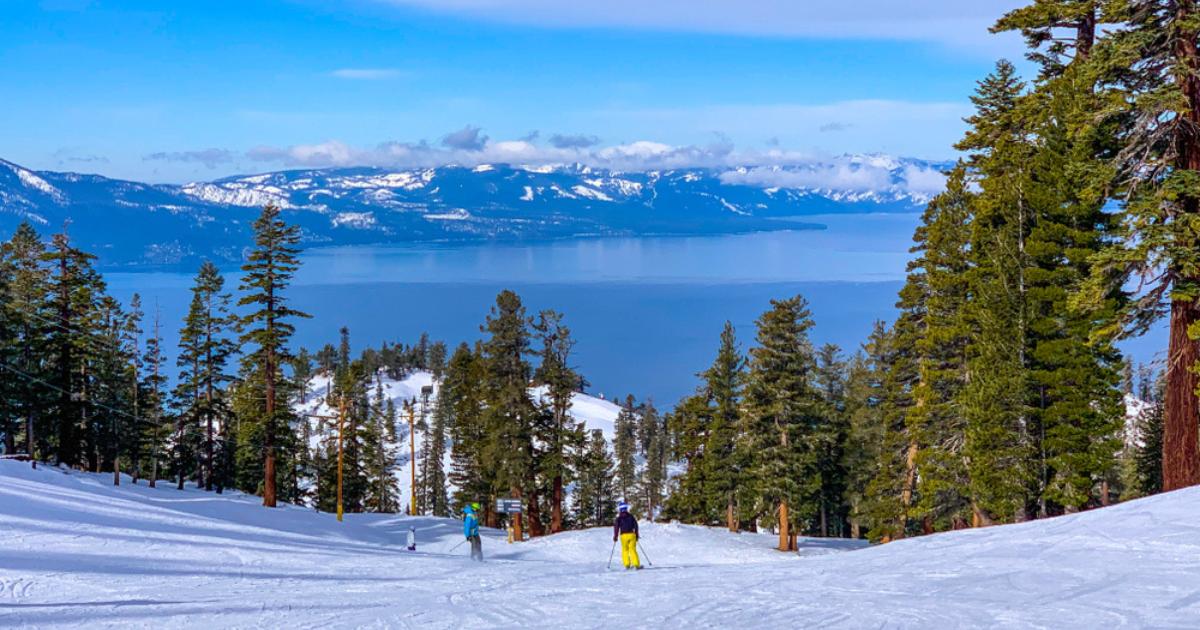 Heavenly (one of Tahoe's most popular ski resorts) boasts 97 trails and intense backcountry slopes across 4,800 skiable acres—the most in Lake Tahoe—with runs for every experience level. There is also a freestyle terrain park to explore and an excellent ski and ride school offering lessons for both kids and adults, whether you're a beginner or just want to sharpen your skills. It's definitely a not-to-be-missed destination for winter sports enthusiasts.
Vacationers who prefer to spend time at Heavenly without the skiing can explore the resort village or take their 2.4-mile, glass-cabined gondola ride to the top and enjoy picture-perfect, panoramic views of the lake below, along with a stop at Heavenly's Observation Deck, and a visit to the Tamarack Lodge for a quick lunch or grab-and-go snacks. The gondola runs year-round, perfect for mountaintop hikes and fun on the Ridge Rider Mountain Coaster in summer and tubing in the winter.
After time on the lake and mountains, consider taking a short, scenic road trip to see the sights and visit a few of Tahoe's unique towns. Each one has its own personality and attractions—from award-winning restaurants and sweet main streets lined with shops and galleries, to fascinating museums, hip breweries, and historic landmarks—just waiting to be explored.
Vikingsholm Castle at Emerald Bay; historic downtown Truckee; the Pope-Baldwin Estates at the Tallac Historic Site; the spacious beer gardens at The Hangar and Southlake Brew Company; and the upscale Chart House restaurant in Stateline are just a few of our favorites.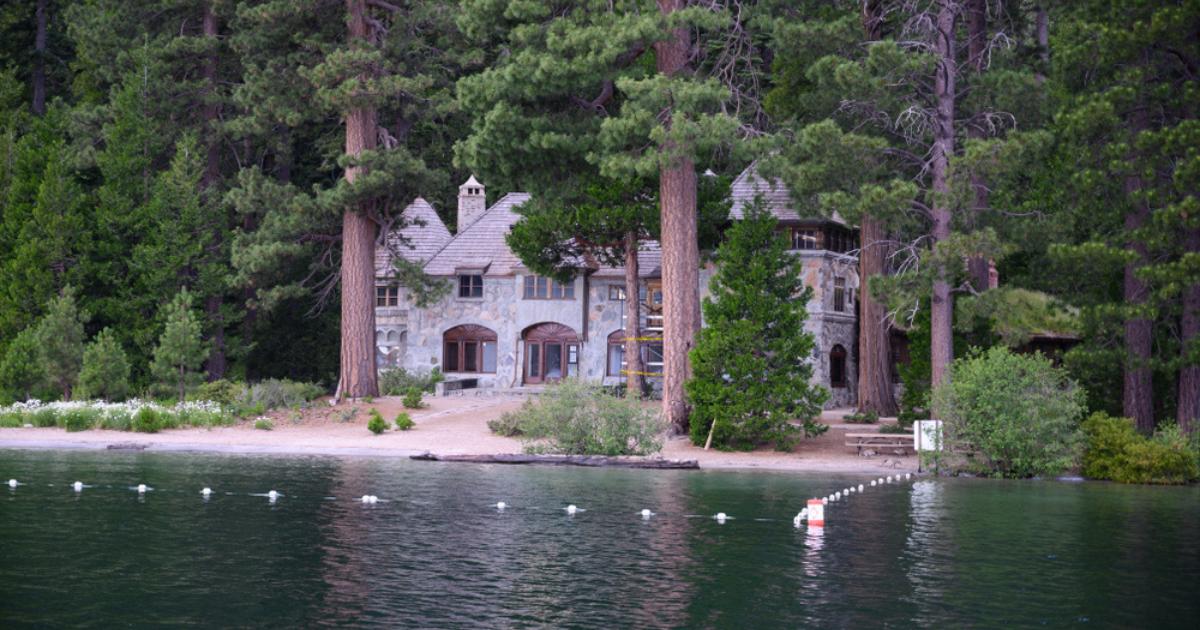 On the lake and mountains or off, a visit to Tahoe is an ideal anytime getaway for families or couples looking for fun outdoor adventure and space to relax and unwind in gorgeous natural surroundings.
---
We have an amazing Lake Tahoe Ski Vacation and an Idyllic Summer Getaway at the Edgewood Resort available now on our Experiences page. But if this spectacular alpine lake destination isn't on your travel wish list, we're always happy to curate a custom trip for you wherever you'd like to go.