Sunday Manifest: Sedona, AZ
The town of Sedona in the Verde Valley region of central Arizona is a true desert paradise, an oasis of stunning natural beauty at the lower end of Oak Creek Canyon river gorge. Surrounded by the Cococino National Forest and best known for its unique rock formations, craggy cliffs, and towering red sandstone mountains that seem to glow with the rising and setting sun, it's a magical destination that attracts vacationers from around the world.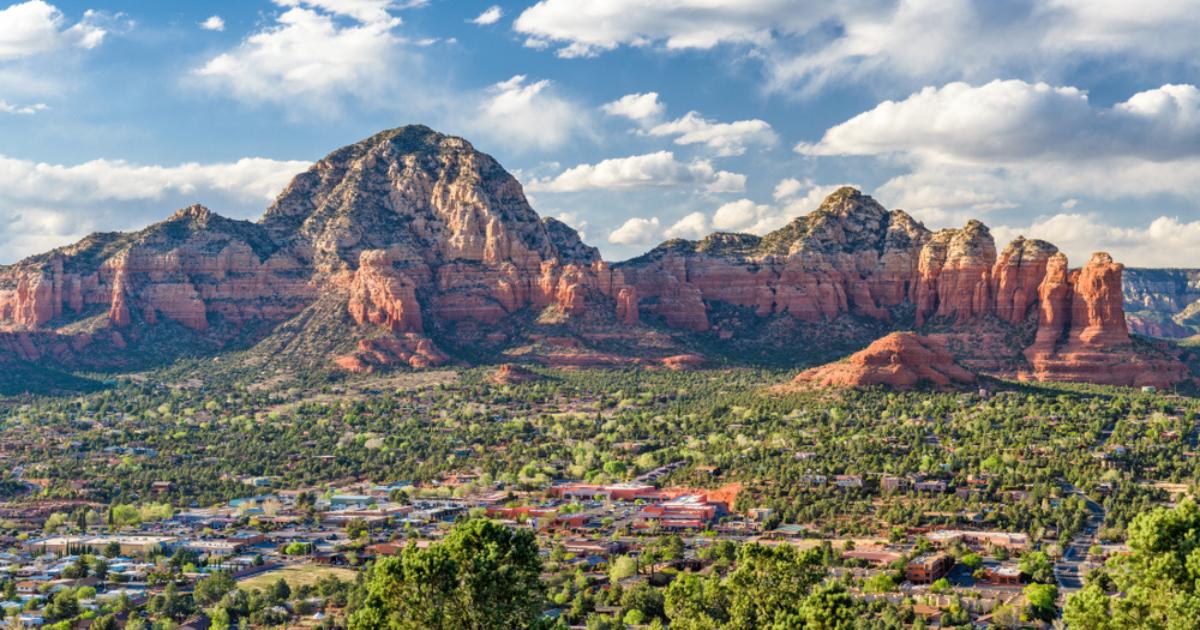 Nature lovers and outdoor adventurers come to Sedona for the incredible year-round weather and near-endless opportunities to explore the area's wide-open spaces. Artists come to experience the magnificent landscape up close and bring it to life through canvas or clay. Wellness seekers and yogis come to visit Sedona's famed energy vortexes or rejuvenate at local spas. And others come to relax and enjoy a little bit of everything the town has to offer—art, energy, and outdoor fun, along with amazing Southwestern culture, cuisine, and history.
Unless you're road-tripping all the way to Sedona, you'll want to kick off your getaway with a flight into Phoenix Sky Harbor Airport (two hours south) or connect to the smaller Flagstaff Pulliam Airport (which also accommodates private charter planes) just 40-minutes north of town. You can't go wrong with either one, as you'll enjoy incredibly scenic drives into Sedona from both directions, though the route from Phoenix also offers an opportunity to stop and take in a few of the sights along the way.
One of the most fascinating is the planned community of Arcosanti, designed by Italian architect Paola Soleri. Here you can explore the unique architecture, take a guided tour of the grounds, or just stretch your legs with a hike on one of the surrounding high-desert paths. Before reaching Arcosanti, the comfort food and homemade pies at the fun Rock Springs Café in Black Canyon City are definitely worth stopping for if you're hungry, while the Yavapai Apache Fry Bread & Jewelry roadside stand, farther north in Camp Verde, is another great spot for a quick visit and delicious local snack.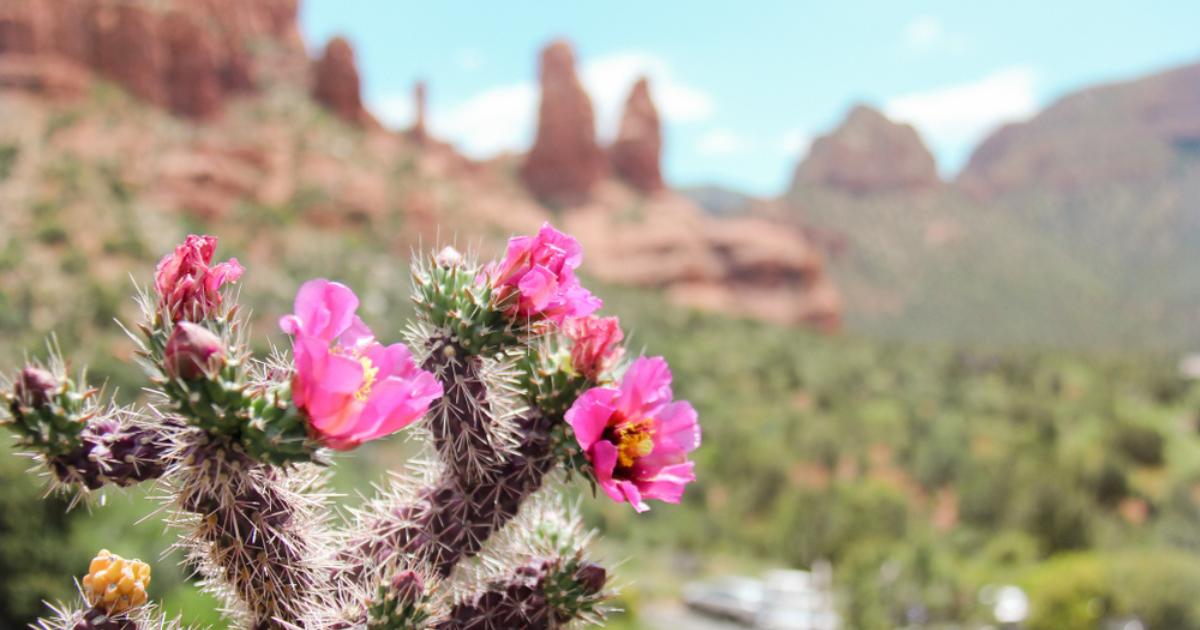 Once you reach Sedona, there's even more to see and do.
Start with a check in at your hotel—whether it's a luxury resort, private cabin, bed & breakfast, or family-friendly lodgings in the heart of town, you'll find the perfect accommodations here for every interest—then head out to start your adventure in Red Rock Country.
In town, you can take a self-guided Art Walk through Sedona's lively Uptown and Gallery Row districts. A true creative hub, Sedona has long been known for its vibrant art scene, with hundreds of local and international artists showcasing their diverse styles and aesthetics throughout the town's 80+ galleries. From Native American and Southwestern textiles and jewelry to surrealist sculptures, classic and modernist paintings, contemporary photography, and so much more, you'll find it represented here, and there's no better way to see it all than on foot.
Starting at the Sedona Heritage Museum to the north, the art walk will take you through Gallery Row to the lovely Tlaquepaque Arts & Shopping Village (a Sedona landmark since the 1970s) and on to the quieter neighborhoods of Hozho and Hillside and the unique Gallery of Modern Masters.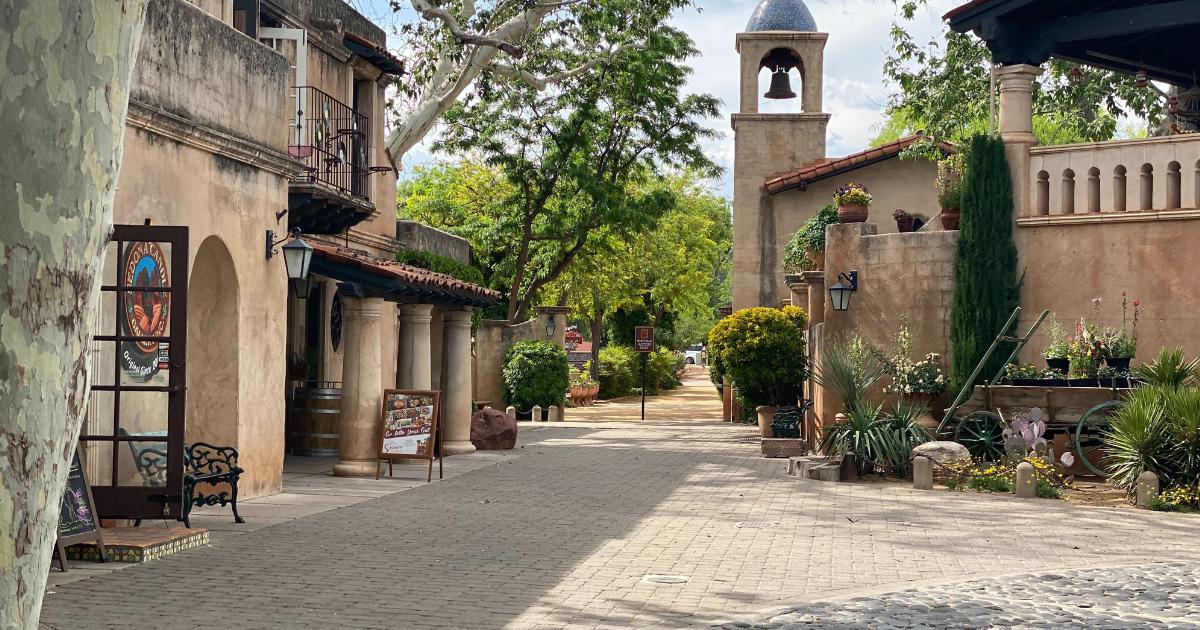 Refuel with a leisurely meal at Salt Rock Kitchen or the Secret Garden Café or enjoy a cold craft beer with incredible views on the patio at Sedona Beer Co. And if the art walk—or the surrounding landscape of earthy browns and greens set against a backdrop of red mountains and open sky—inspires you, consider creating your own masterpiece in one of the excellent workshops at the Sedona Arts Center.
Outdoors, grab your sunscreen and bottled water and head out on your own to explore Sedona's amazing red dirt hiking trails or book a guided hike with one of the local tour companies. Bell Rock, Cathedral Rock, Boynton Canyon, and the popular Devil's Bridge Trail in particular offer varying degrees of difficulty and should definitely be on your must-do hiking list.
Another great hike is the trek up Chapel Trail to see the iconic Chapel of the Holy Cross, an architecturally stunning structure built into the red rock buttes in Coconino National Forest (driving to the chapel is also an option if the hike doesn't appeal to you). Keep in mind that some trails around Sedona require a park pass for access, which you can get online, through your hotel, or at the Chamber of Commerce Visitor Center.
Along several of the trails, you'll come across Sedona's energy vortexes—spaces where healing energy is thought to flow up and out from the rocks or spiral down into the earth. You can stop to take in the views and energy on your own, though vortex guided hikes with short meditations or yoga practices are also available for those who are interested.
Because Sedona is a destination tailor-made for time outdoors, there are many (many!) other ways to experience and enjoy the vast desert landscape and breathtaking vistas once you've finished hiking.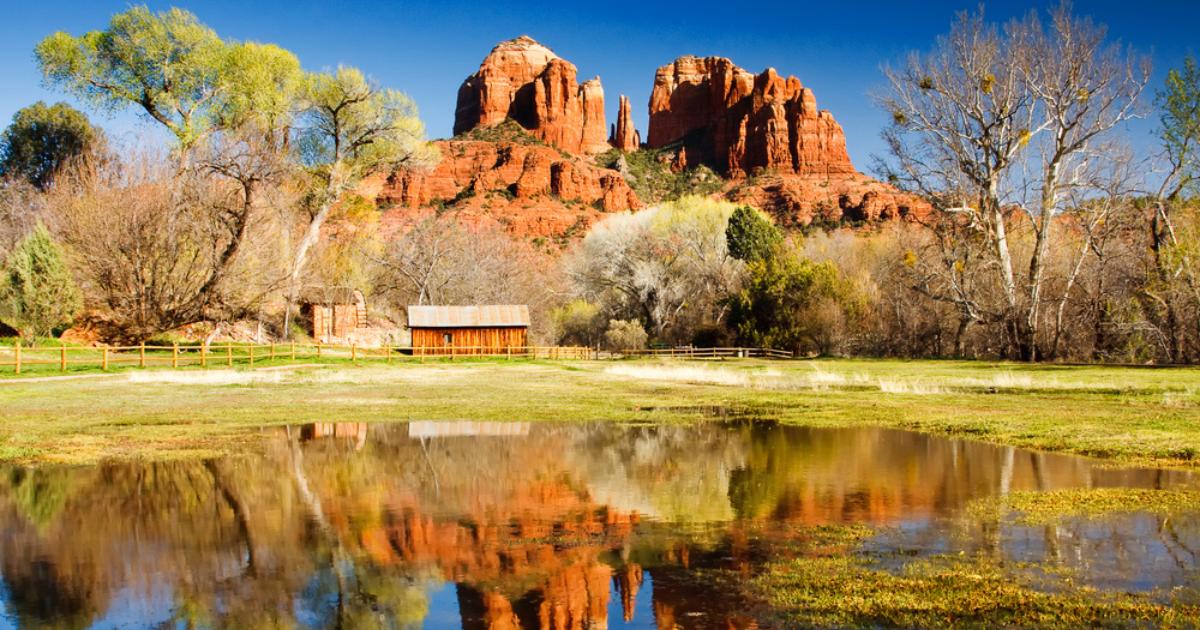 Rent a bike in town to get out and explore local trails on two wheels. Sign up for a private open-air Jeep excursion through Diamondback Gulch. Tour the nearby Palatki and Honanki Heritage Sites to view ancient cliff dwellings and pictographs. Take a spectacular sunrise hot air balloon ride over Sedona's red rock canyons, watching as the sun comes up and the world below begins to wake and stir. Or spend an afternoon checking out the wineries and tasting rooms along the Verde Valley Wine Trail in Arizona's wine country, just a half-hour drive away.
After a full day out, consider pampering yourself with a holistic massage or natural wellness treatment at the soothing L'Apothecary spa; take a private cooking class to learn more about the delicious flavors of Southwestern cuisine; enjoy the beauty of Sedona's unforgettable gold and orange sunsets; make reservations for a fantastic dinner at Mariposa or Elote Café; and wrap up your day with a little stargazing in the clear Arizona sky.
---
We have a fabulous four-day Adventure Getaway to Sedona ready to book on our Experiences page. But if this Southwestern destination isn't on your travel wish list, we're always happy to curate a custom trip for you wherever you'd like to go.