Sunday Manifest: Cabo San Lucas, Mexico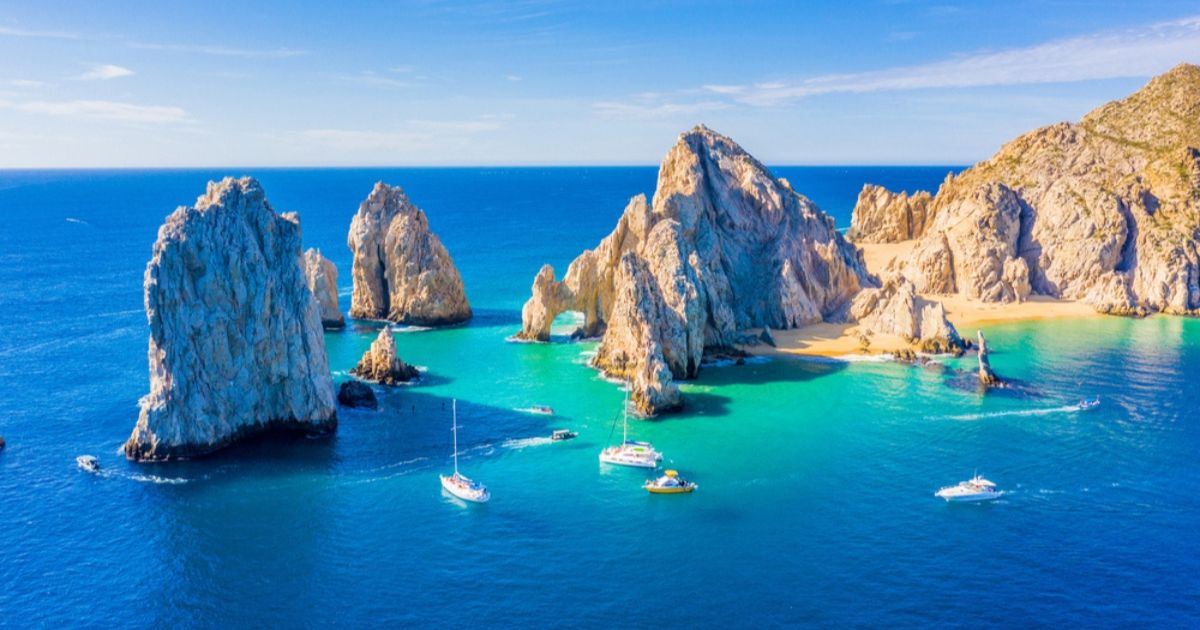 Sunny Cabo San Lucas, on the southernmost tip of the Baja Peninsula, is known for its incredible weather, vibrant nightlife, and gorgeous beaches. It's home to a magnificent food scene, rich culture, and spectacular five-star resorts. And with over 340 days of sunshine each year, along with plenty of activities to enjoy on land and water, it's no surprise that Cabo is consistently ranked one of the top vacation destinations in the world.
One of the first things you might notice about Cabo are its colors — shimmering shades of blue and turquoise from the sea and sky against stretches of golden sand; rows of multi-colored beach umbrellas reflecting the sun; lush green pockets of palm trees, gardens, and manicured golf courses; brightly painted buildings; intense orange sunsets; and earth-brown hills rising in the distance. It's a stunning combination that invites you to spend as much time as possible outdoors taking it all in.
You can start by exploring the bustling Cabo San Lucas Marina, with oceanfront eateries and bars, specialty boutiques, and a tree-lined pedestrian boardwalk with up-close views of impressive yachts, charter boats, and pelicans diving for fish. Check out the cool Eclectic Array artisan shop or the modern Plaza Puerto Paraiso mall while you're there, then enjoy the fresh seafood and casual vibe at the popular Baja Cantina or grab lunch and cold margaritas on the terrace at Los Deseos.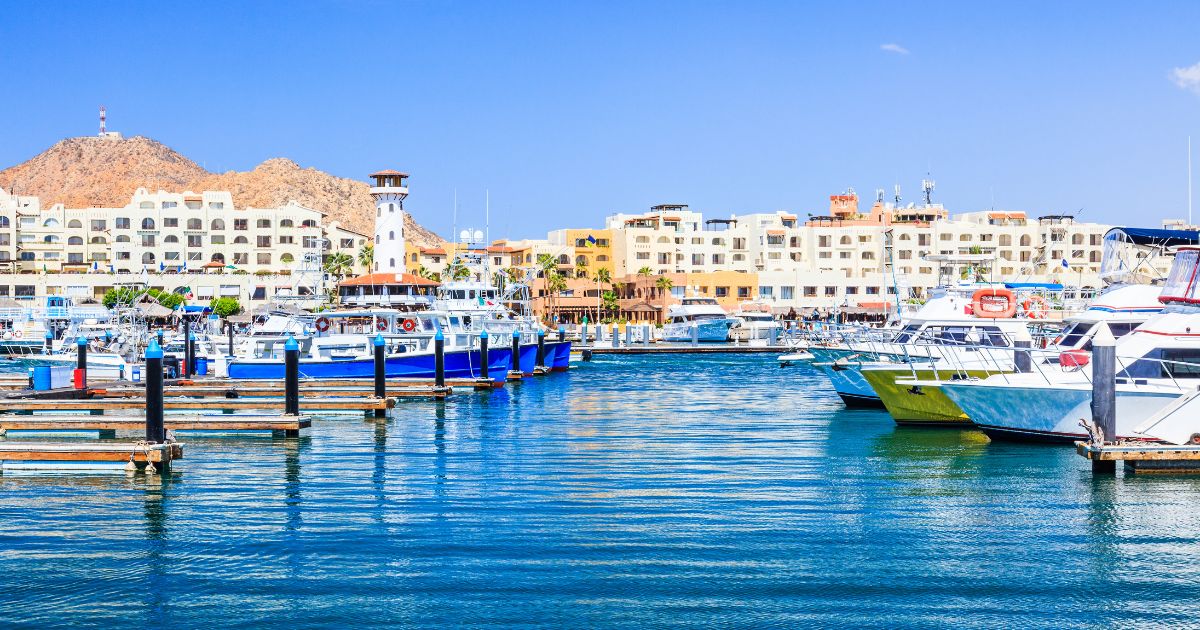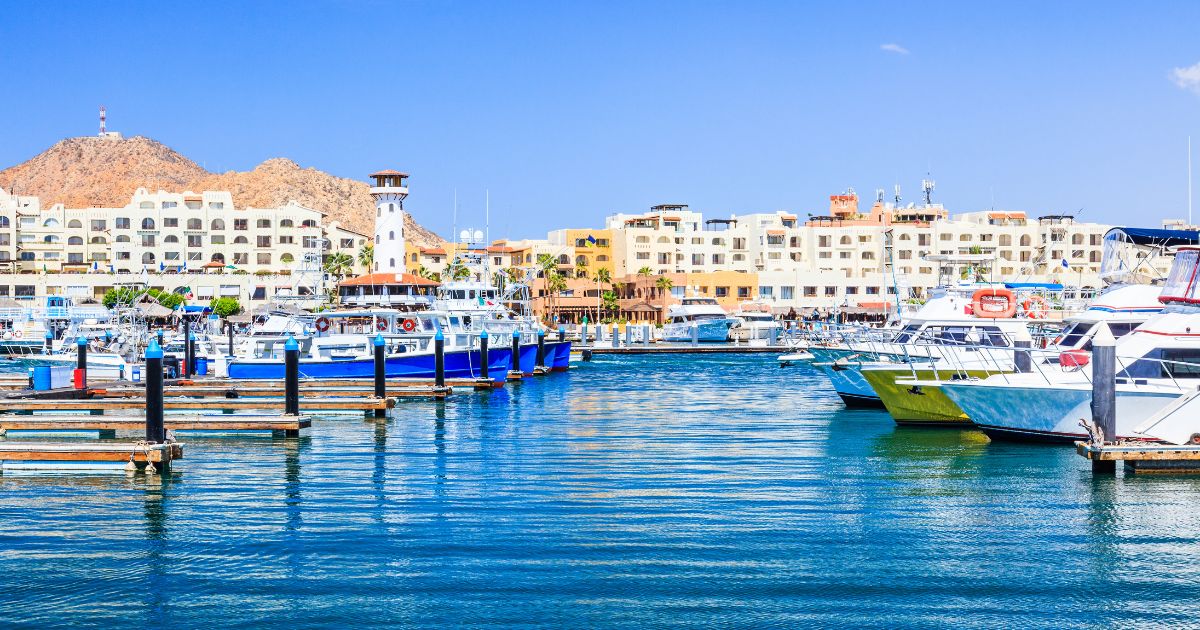 Out on the water, plan for a day of sportfishing, snorkeling, jet skiing, or parasailing. Sign up for an unforgettable whale watching tour led by marine biologists (if you're visiting between the months of December and April). Or, for a truly luxurious experience, consider booking a private yacht with Seashine Adventures for a half day cruise on the Sea of Cortez, complete with a chef-prepared lunch, fresh snacks, and an open bar. While leisurely motoring across the blue-green water, you'll have the chance to sightsee at some of Cabo's most iconic landmarks, including Land's End and El Arco. And the experienced crew will make sure you have everything you need to paddleboard and snorkel during your excursion.
Of course, if you prefer a quiet day on shore, you can find a nice stretch of sand to set up your towel, grab a cold drink, and spend a relaxing day soaking up the sun.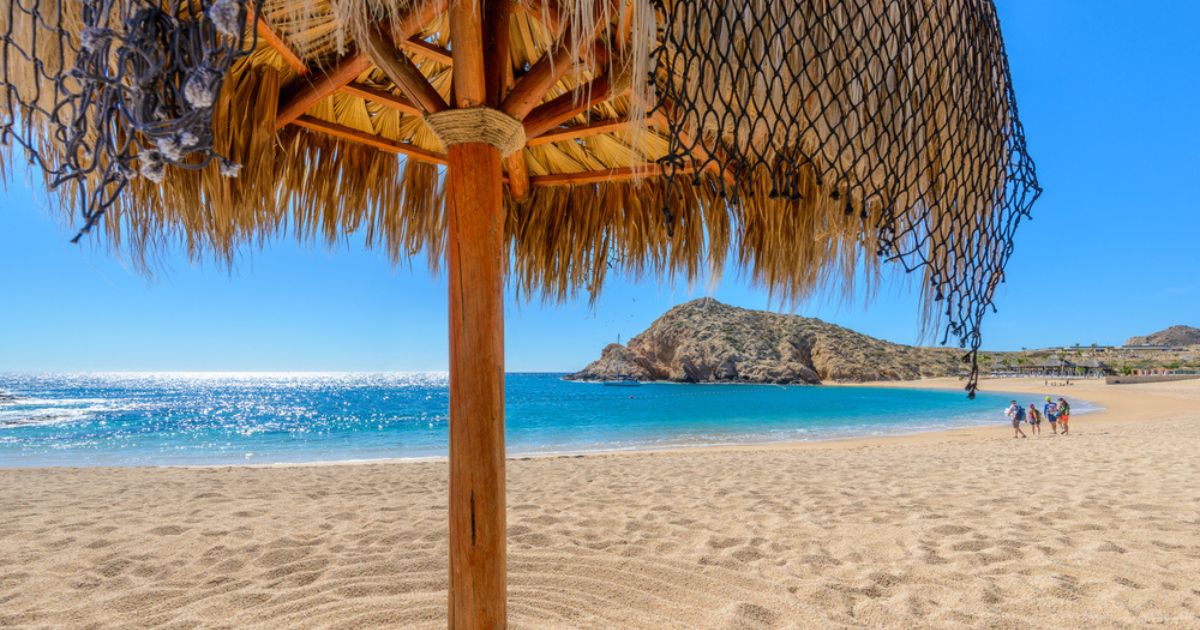 Though much of the coastline is un-swimmable because of strong undertows, there are several blue flag beaches in and around Cabo, perfect for sunbathing and playing in the water. The busy Medano Beach (set along the Bay of San Lucas), remote Lover's Beach (nestled within towering rock formations on the Sea of Cortez), and laid-back Chileno Beach (with golden sand and calm, blue water) are some of the most popular, and totally worth a visit during your Cabo vacation.
Away from the sea, you can explore more of the peninsula's scenic landscape with fun, land-based adventures. Golfers may want to spend the day at one (or more) of the area's world-class golf clubs. Cabo Del Sol's desert course, the oceanfront Diamante Dunes, and the winding canyon course at El Dorado are all renowned for their challenging terrain and scenic views and are just three of the excellent courses you'll find here.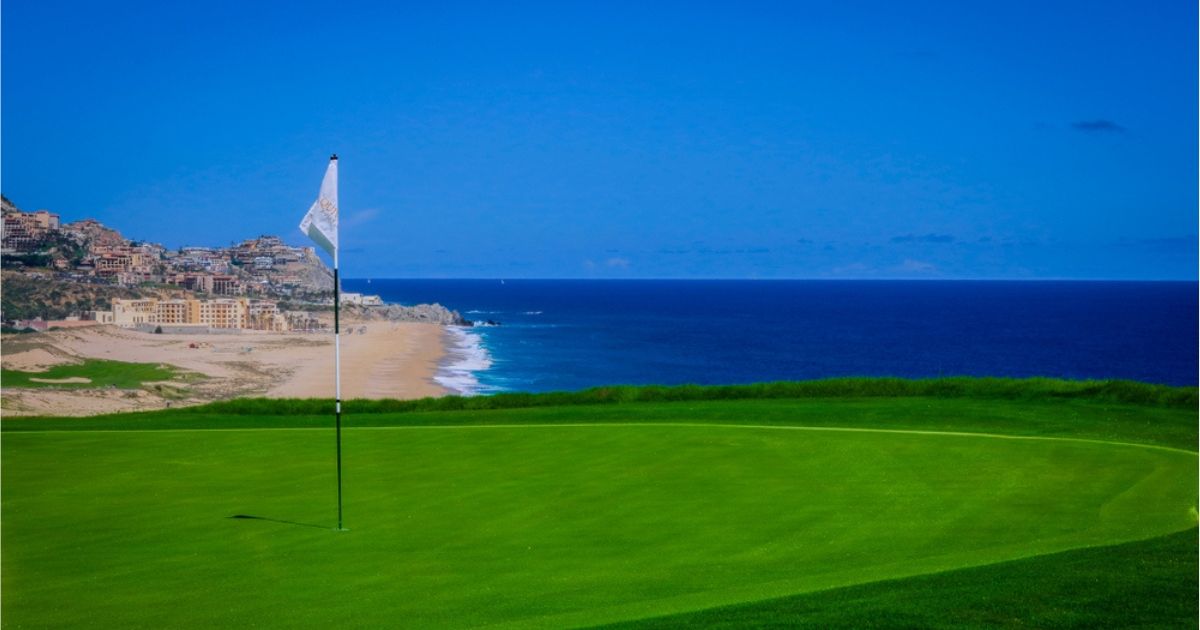 If golf isn't your game, consider instead a drive up the twenty-mile Tourist Corridor for a visit to the lovely town of San José del Cabo where you can park and walk through the historic plaza, dine at outdoor cafes, stroll the artsy Gallery District, and see the famous 18th century Mission San José del Cabo church. It's a relatively quiet place to spend an afternoon, especially after the hustle and bustle of Cabo, and is just as lovely in the evening when streetlights illuminate the lines of pastel-colored flags strung from building to building above the narrow, cobbled streets.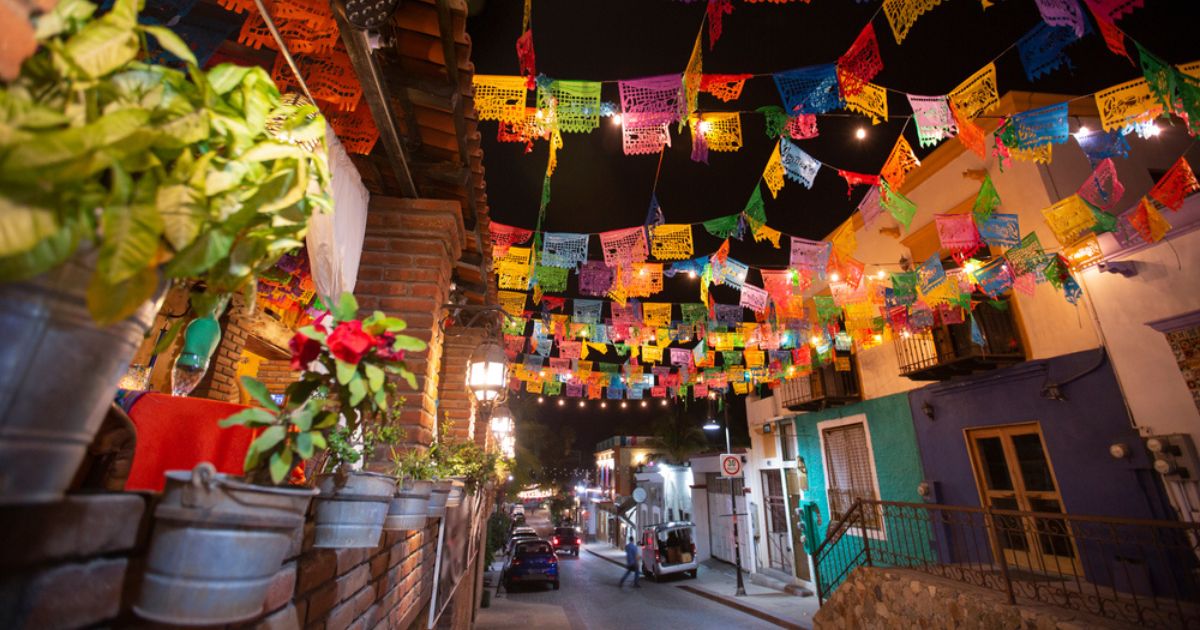 Just north of town, the lush 25-acre Flora Farms offers the opportunity to tour a working organic farm, sign up for a cooking class followed by an authentic, seasonal farm-to-table meal, or enjoy family-friendly entertainment with their free outdoor Summer Movie Nights program (with complimentary popcorn and lemonade). The farm is also home to a fantastic restaurant, bar, shops, spa, and outdoor art classes, so there's a lot to see and do while you're here.
In the evenings, be sure to make reservations at some of Baja's best restaurants—Edith's, the cliffside El Farallon, and Cocina de Autor are three that shouldn't be missed. Afterwards, you can retire early or jump into Cabo's famed high-energy party scene, checking out live music at beachfront cantinas, bar-hopping, or dancing the night away at the rollicking nightclubs around the marina and in the downtown district.
Though summers on the Baja Peninsula are notoriously hot (even after the sun goes down), the heat is made tolerable by sea breezes, air-conditioned buildings, and opportunities to cool off in the water. The weather the rest of the year is mild, sunny, and perfect for outdoor fun. That, combined with easy access from the U.S. by plane or car and its friendly, beach-town vibe, makes Cabo San Lucas an idyllic vacation spot for travelers year-round.
---
We have a fantastic Cabo San Lucas vacation ready to book on our Experiences page. But if this sun and fun destination isn't on your travel wish list, we're always happy to curate a custom trip for you wherever you'd like to go.