My Travels: The Galápagos Islands — the Magic of Floreana and Wildlife of Punta Suarez
Manifest team member, Mike Casella, recently took a trip of a lifetime to the Galápagos Islands, and he's sharing notes from his travels — as well as some amazing photos — with us here on the blog. This is the third installment in the four-part series.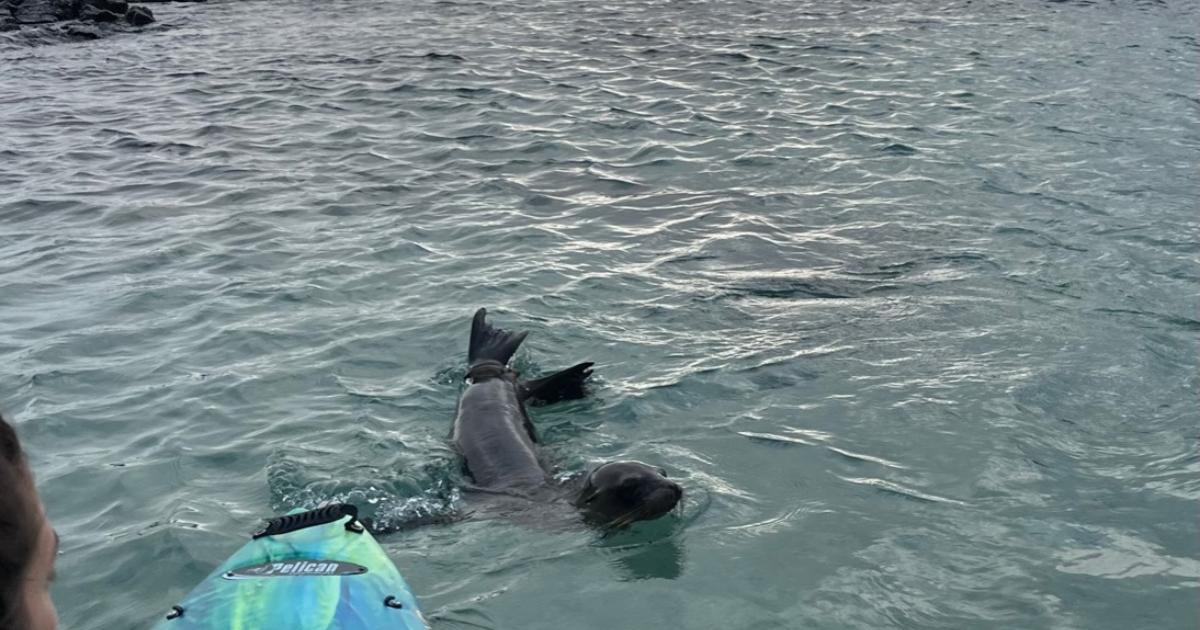 Day 4
Next up on our series of destinations was Floreana. One of the naturalists, Paul, was from the island and often talked about the "magic of Floreana." That, along with an interesting history filled with colorful characters and mysterious stories, made us all eager to see the island in person. Before we got on land though, we had an early morning kayak trip planned to explore the coastal waters. Exiting straight from the Zodiac, we slid into tandem kayaks and began to paddle.
The rocky coast was full of wildlife. We saw what looked like a rock moving in the water, and it turned out to be a sea turtle that swam right beneath us. We ended up seeing many of those "moving rocks" while kayaking. As we rounded one point along the coast, we saw two birds standing stoically—Blue-footed Boobies in the morning sun, their blue feet seeming to glow against the solid black basalt rocks. And, to add to the color spectrum, the bright red of Sally Lightfoot crabs also dotted the rocky shore. We could hear sea lions barking before sliding into the water to follow us around. They are very playful creatures.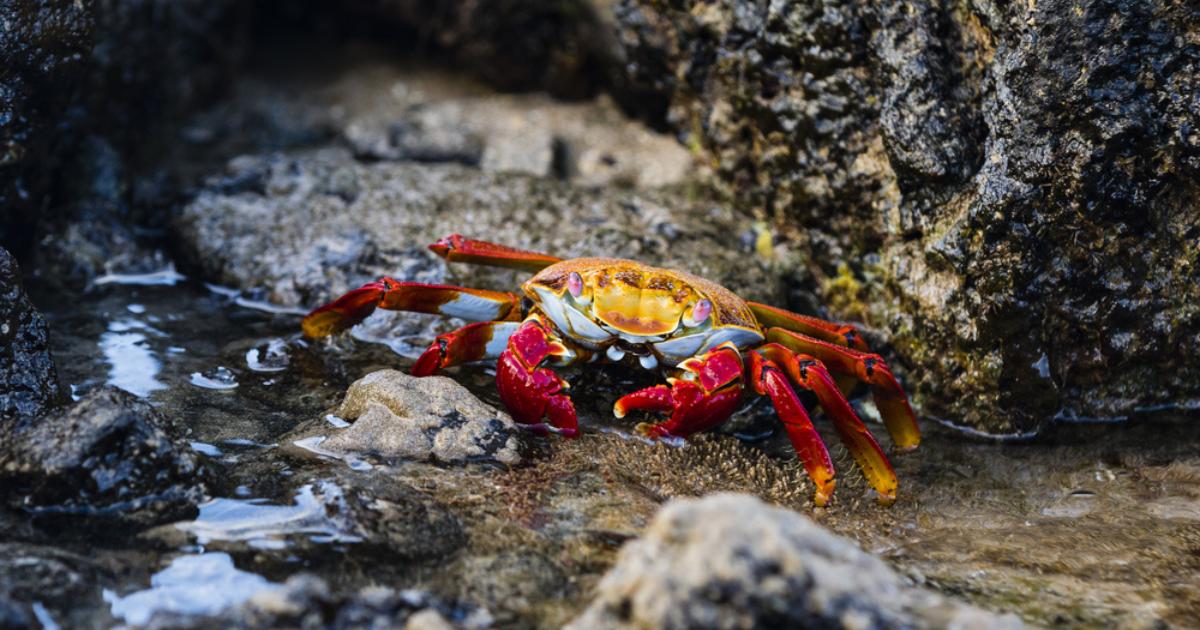 We finished up the kayaking and made our way to the famous Post Office Bay, one of the more unique places in the islands. Darwin landed here during his five-week stay in the Galápagos, and the bay gets its name from a "post office" that was set up a few hundred years ago. This post office consisted of a barrel that, back in the day, whalers and those traveling by sea would frequent to not only write and put a letter in the barrel, but to also look through the letters already there to see if there were any they could hand-deliver when they returned home. This tradition continues today with visitors to the island, and we all got the opportunity to write a letter to someone. No postage stamp needed; we just put our postcards in the barrel and looked through some of the ones that were already there. Someone started reading off cities around the world, and if any of us were going back somewhere in proximity to one of those cities, we would yell "tradition!" and take the card, promising to hand-deliver it to its address. It was exciting to take part in a tradition that has gone on for a few centuries.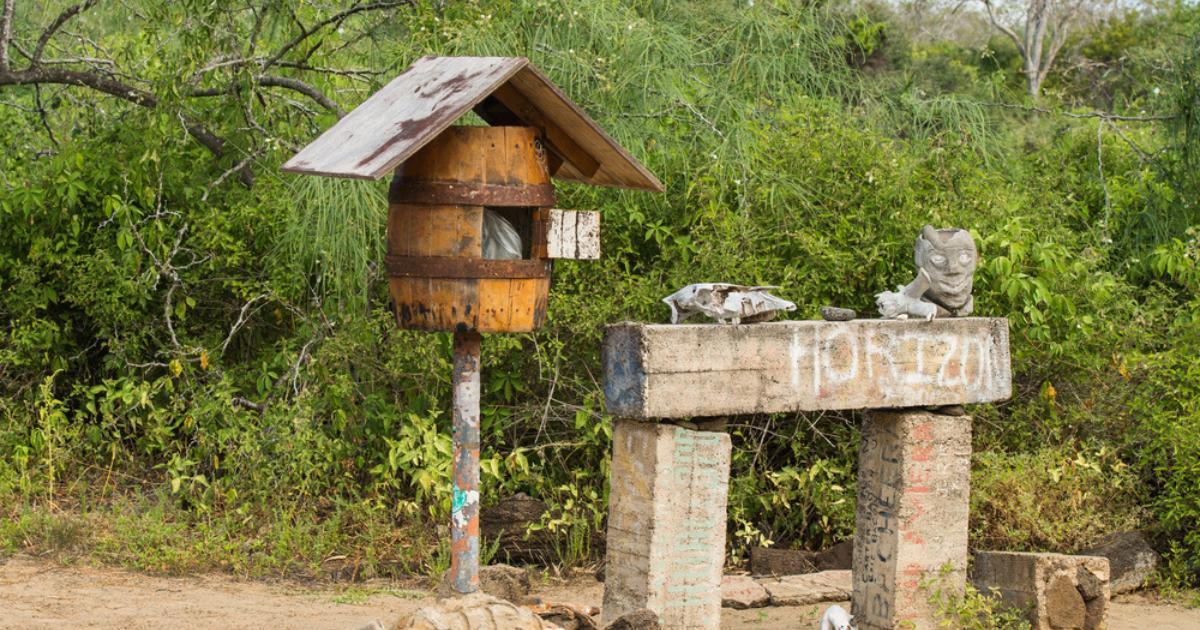 We left Post Office Bay and repositioned for another beach hiking trip. After landing on a green, olivine sand beach, we hiked a short distance to the other side and arrived at another brilliantly bright white-sand beach—a stark contrast of colors between beaches that are just a few hundred feet apart.
Day 5
Off the coast of beautiful Gardner Bay, we went for another round of snorkeling, getting ready on the Zodiac and sliding into the water. Once our masks were submerged, we were met with schools of colorful fish and the ever-playful sea lions. The rocky shelf we were snorkeling on gave way to a deep abyss not far off-shore. We swam with sea turtles and sea lions as we explored a few of the cave features along the shore. At one point, the sea lions were swimming circles around us, gazing with their big, dark eyes. It was such a unique connection to have underwater, seeing them eye-to-eye in their environment. It was a snorkel session I never wanted to end. However, we had a beach to go explore.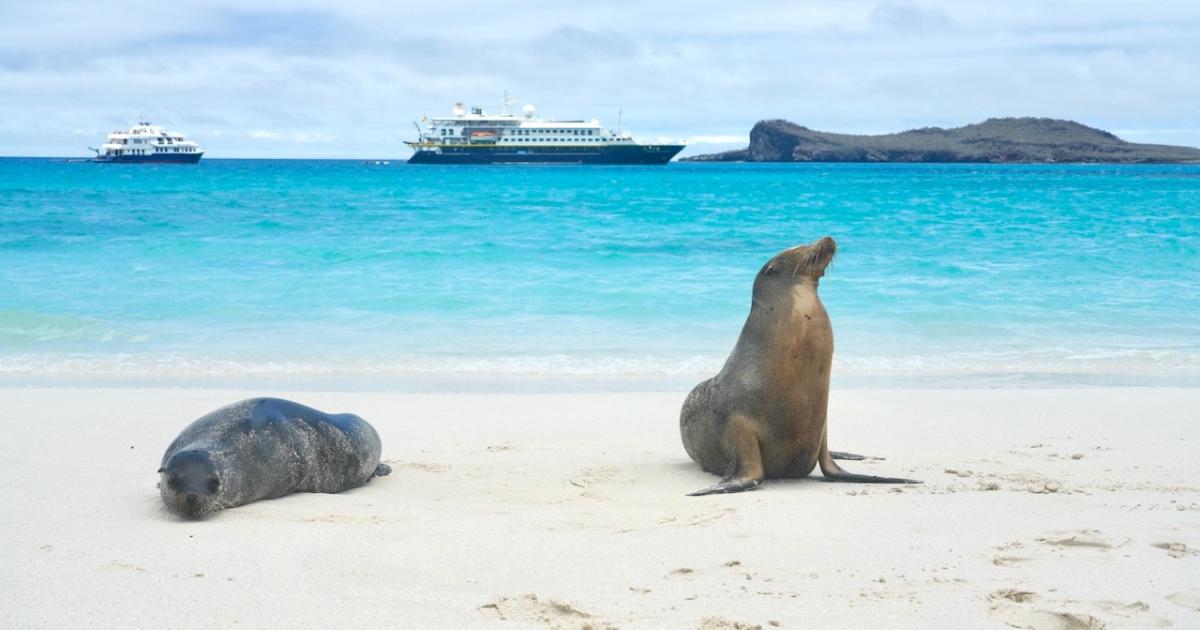 We were soon off to one of the most vibrant beaches I've ever seen, with the blues and greens of the bay bright against sand that was a brilliant white. Unfortunately, we only had a short time to explore this beach, as we were getting towards the end of our allotted time. (The permits you get in the Galápagos National Park are very specific on what times you can visit which areas. For example, we could be in one area from 6am to 10am, and because of that, we often met early for our first trip of the day.)
After the beach, we had lunch onboard the ship while it repositioned to another side of the island. During our meal, while we were underway, a massive gathering of seabirds began following and flying alongside us. Everyone got to experience it, and it was quite the entertainment for lunchtime!
Next up was Punta Suarez, home to a variety of wildlife and one of our top wildlife viewing excursions. As soon as we landed, we had to walk around a group of marine iguanas (referred to as a "mess" of iguanas). They were huddled together in groups of over 50 individuals. Right alongside them were multiple sea lions and sea lion pups that were stealing the show.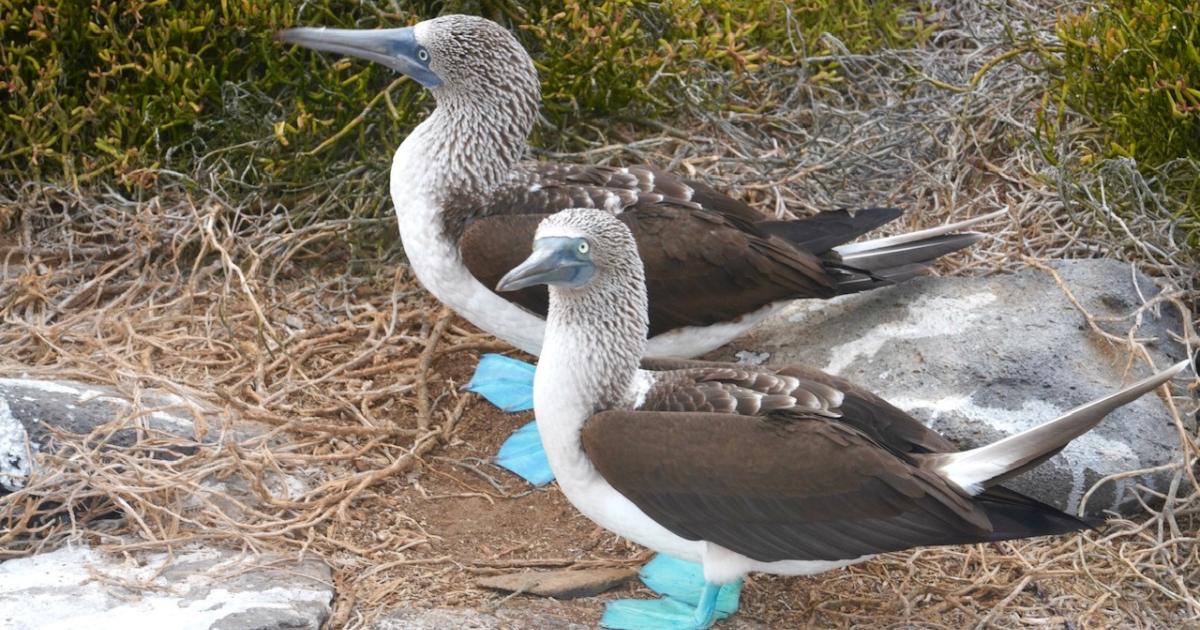 Once we got our share of photos and time near the beach, we headed inland towards the other side of the island, a dramatically different landscape and the first real rugged shoreline and cliffs we were able to get close to. We saw groups of Blue-footed Boobies and the mighty Albatross, as well as the Nazca Booby. We watched two Albatrosses click their beaks together in a courting ritual, and at one bend in the trail, there was a blowhole shooting water up into the air with each wave. Between the dynamic coastline, the magnificent birds, and beaches of sea lions and marine iguanas, we had our share of wildlife encounters.
---
We hope you're enjoying this travel series! If you've missed the previous posts, you can find them here and here. And if you're looking to experience the beauty of Galápagos for yourself, we have an exciting Lindblad Expeditions trip ready to be booked on our Experiences page.