Sunday Manifest: Jackson Hole, Wyoming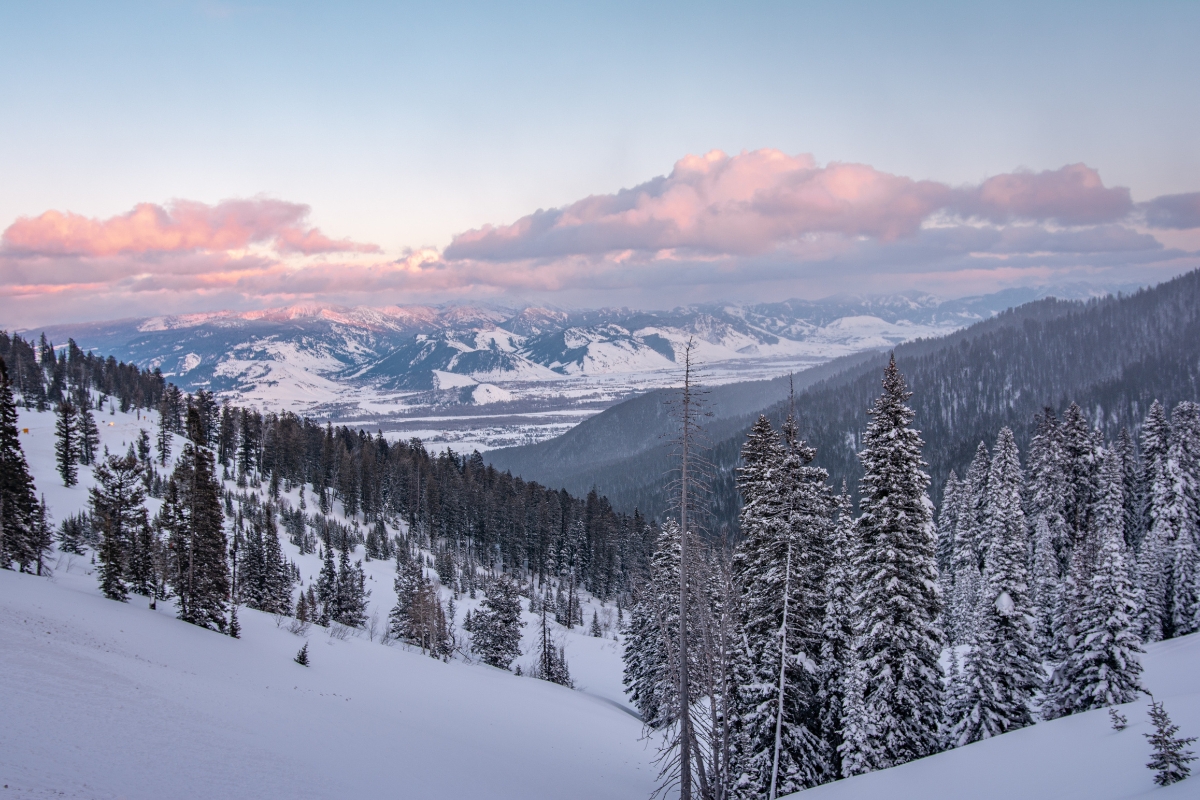 If you're looking for a ski destination that combines all the amenities of a world-class resort town with stunning landscapes and an authentic old-west, mountain town vibe, Jackson Hole is it.
Located beneath the Teton Mountain Range, surrounded by towering, snow-capped peaks and the Grand Teton National Park, the gorgeous Jackson Hole valley is home to acres of national forest, miles of mountain trails, and several small communities—including the popular town of Jackson at its southern end and the upscale resort town of Teton Village to the north.
It's an idyllic vacation spot year-round thanks to mild weather, flower-covered meadows in spring and summer, and near-endless opportunities for outdoor fun. But winter is when it really shines. The area boasts an average of over 400 inches of light-powder snow each year, and with three major ski resorts to choose from, you can easily spend days here skiing and snowboarding, fat-tire mountain biking, or just relaxing by the fire with a warm drink, enjoying the incredible scenery around you.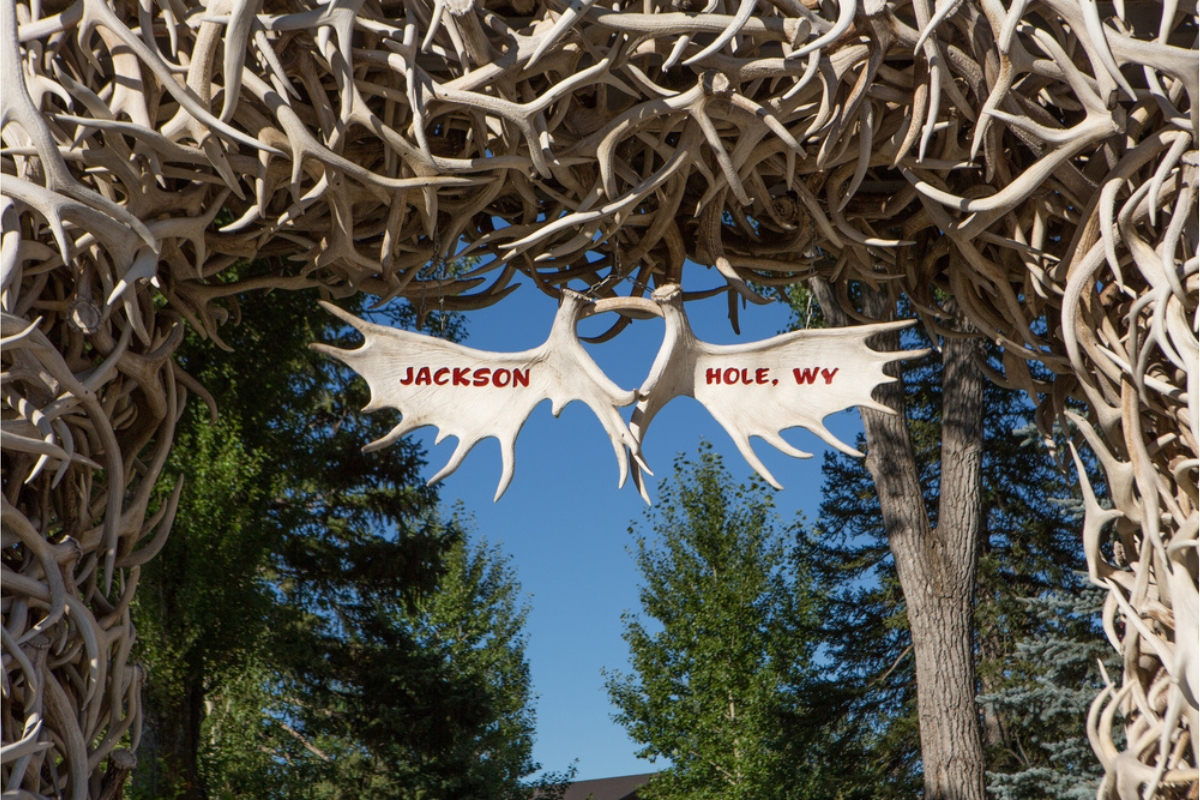 Pedestrian-friendly, downtown Jackson is the heart of Jackson Hole—home to the popular Town Square, with its grassy green park, shade trees, and cool antler-arched entrances surrounded on four sides by boutique shops, hip eateries, and cool art galleries. It's a great starting point when exploring the town and surrounding area. Check out the goods at Gaslight Alley's locally owned jewelry and clothing stores, as well as the coffee shop and bookstore there; pick up a few souvenirs or handcrafted gifts at MADE; and take a walk through the sophisticated, 6,000-square-foot A RARE Gallery, showcasing a curated collection of contemporary art and photography.
Despite the chic and stylish modern businesses, there's still a Wild West feel to Jackson because of its covered wooden sidewalks, traditional false-front-style buildings, lively saloons, and the picturesque mountain landscape. The locals play up the connection to their historic western past by offering horse-drawn stagecoach rides through town and performing a long-standing Wild West shootout show on the square during the summer.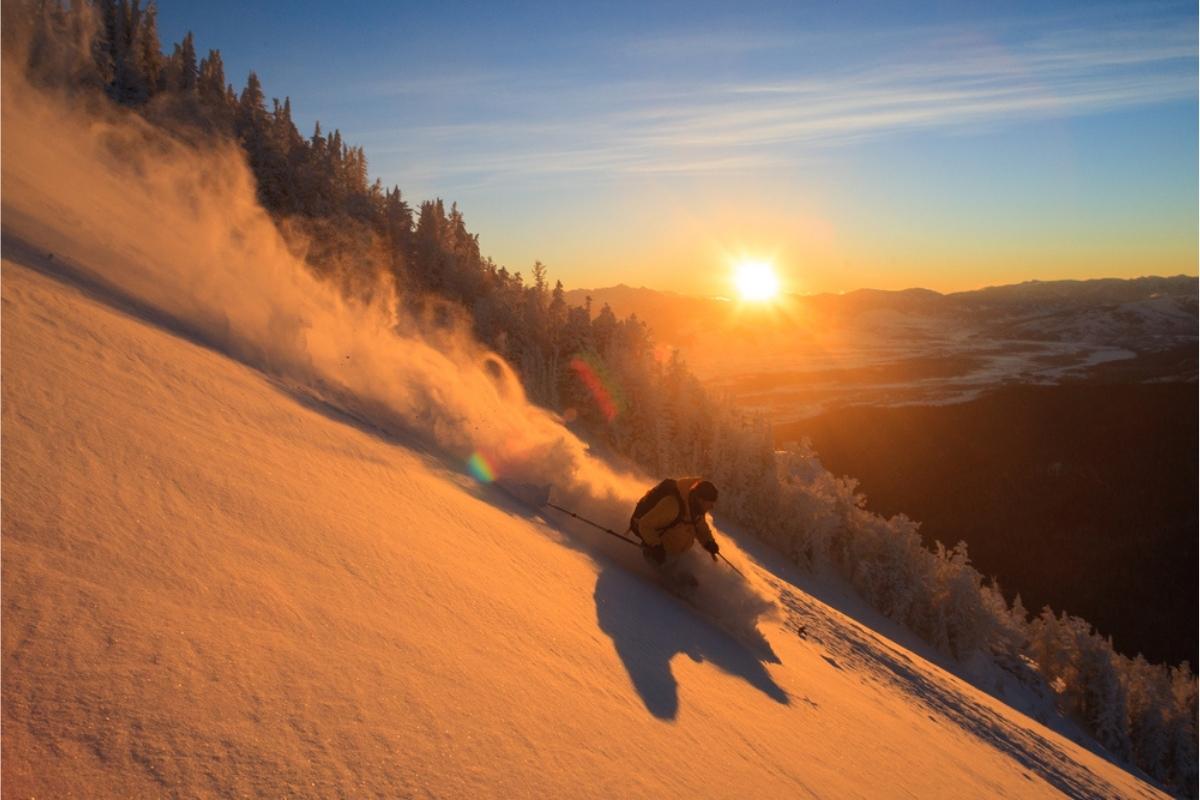 Skiers and hikers will appreciate that Snow King Mountain (lovingly nicknamed "the town hill") and the Snow King Mountain Resort are just a short stroll from the center of town, making it quick and easy to hit the trails and runs—whether you opt to ski-in/ski-out or take a scenic gondola ride to the top.
Twelve miles northwest of town is another ski resort paradise, the cozy Teton Village, built around the world-class Jackson Hole Mountain Resort. Base lifts are conveniently located, it's another ski-in/ski-out mountain, and the town was made for walking—even in the coldest months—so you can easily stroll to the village's many restaurants and attractions.
On the mountain, you'll find 133 trails across 2,500 acres of in-bound terrain, as well as an open backcountry gate system with access to more than 3,000 acres—perfect for winter sports enthusiasts. If you're new to skiing or feeling rusty, you can sign up for classes and workshops at the resort's Mountain Sports School. You can also book a guided snow hike, ride the aerial tram up 4,139 vertical feet for 360-degree views of the valley below, and fuel up with warm, gourmet waffles at Corbet's Cabin at the very top.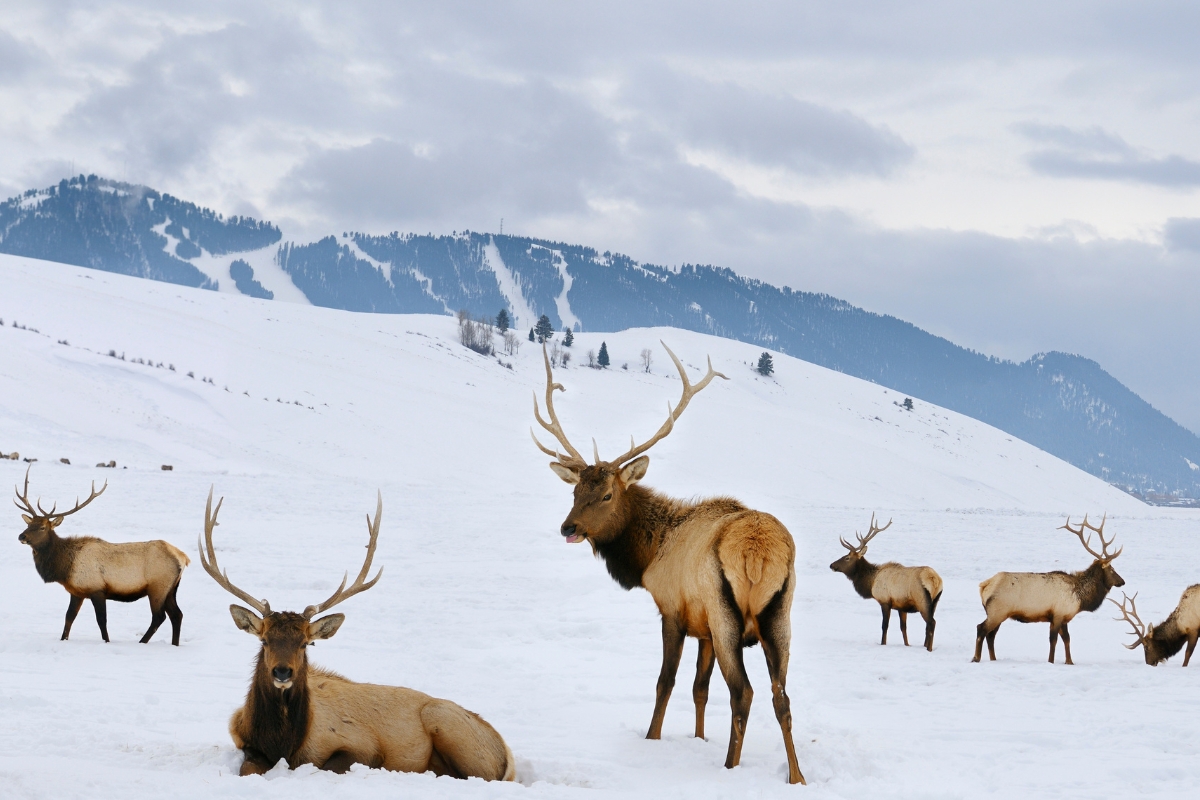 When you're not hitting the slopes, consider a visit to the National Museum of Wildlife Art to view an impressive display of artwork inspired by local wildlife as well as animal-centered art from around the world. Take a private sleigh-ride at the National Elk Refuge. Enjoy drinks and live music at Million Dollar Cowboy Bar. Or balance your outdoor adventures with a little blissful pampering at any of Jackson Hole's luxurious resort spas.
In the evenings, relax with dinner and views at the fabulous Piste Mountain Bistro at the top of the Bridger Gondola in Teton Village; dine on authentic Italian comfort food at Il Villaggio Osteria; or hit up any of the fun après-ski spots around town for cocktails, pub food, and nighttime entertainment.
Finally, if you want to travel between Teton Village and downtown Jackson without dealing with driving and parking, the START Bus is the way to go. Popular with both locals and vacationers, and offering on-demand pickup, town shuttles, and regular bus routes throughout the valley, it's really the easiest way to get around.
---
If you're ready to hit the slopes or enjoy time in a western winter wonderland, we have a fantastic Mountain Ski Vacation to Jackson Hole ready to book on our Experiences page. But if a ski town getaway isn't what you're looking for, let us know. We'll be happy to curate a custom trip for you wherever you'd like to go.