Sunday Manifest: St. Martin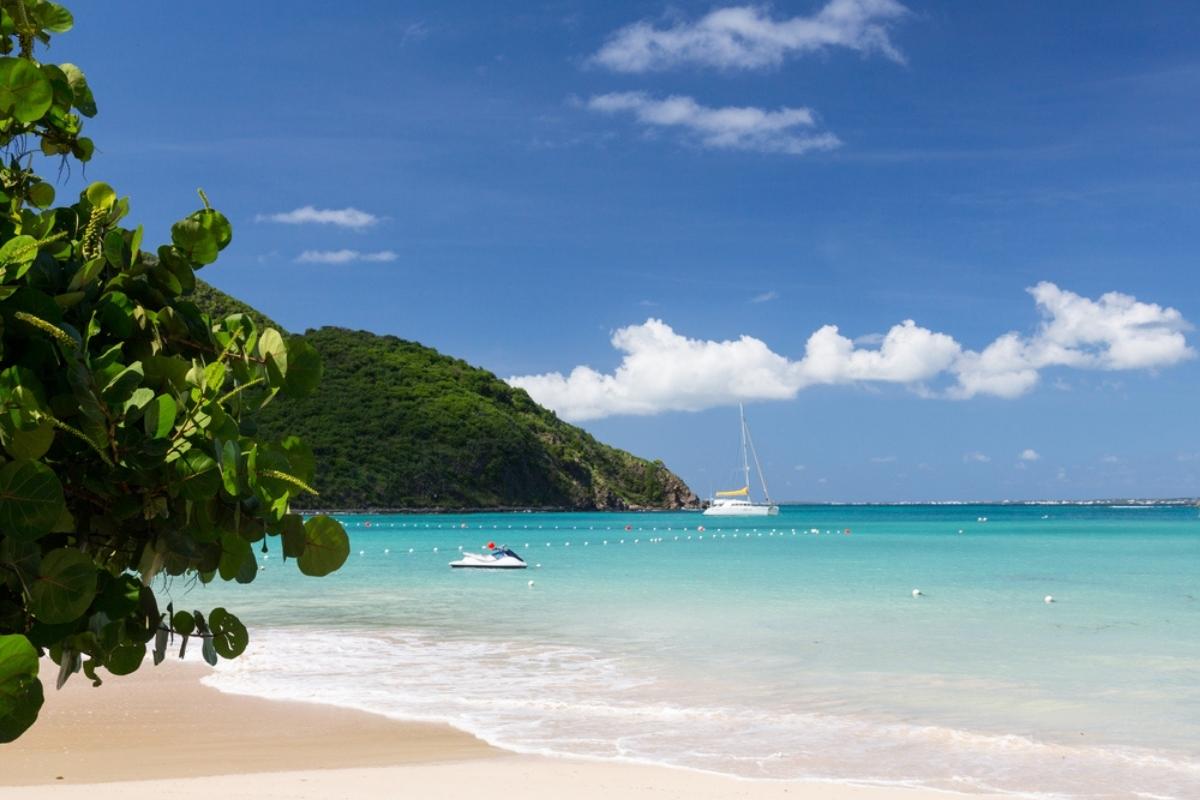 The small but stunning island of St. Martin, set between the Atlantic Ocean and the blue green Caribbean Sea, is known for its soft-sand beaches, world-class resorts, and high-end shopping districts. It's both sophisticated and serene, with just the right blend of spectacular natural beauty and cosmopolitan flair—perfect for a romantic getaway, family vacation, or special occasion trip.
The southern half of the island is a Dutch territory known for its vibrant nightlife and casinos, while the northern half—an Overseas Collectivity of France—is renowned for its quiet (sometimes clothing-optional) beaches, rolling green hills, and incredible restaurants.
This combination of European influence and Caribbean culture, along with the year-round warm weather and stunning coastline you'd expect from an island paradise, makes St. Martin a one-of-a-kind vacation destination.
On the French side of the island, be sure to visit the bustling waterfront capital city of Marigot to explore the town's historic landmarks, iconic Creole and colonial-era architecture, and French-inspired shopping centers.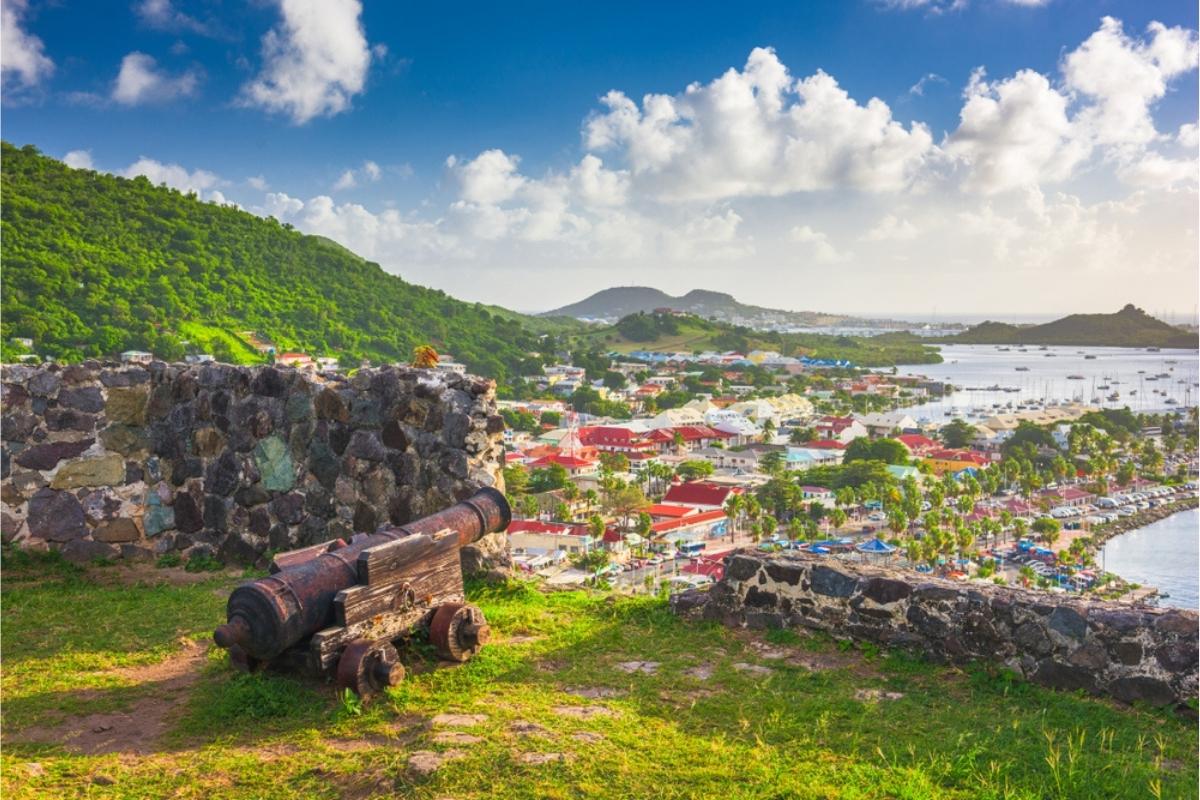 Stroll rue de Charles de Gaulle and rue de la Liberté to find small boutiques from several well-known French brands alongside cozy cafes and a variety of locally owned businesses. Visit the elegant Le West Indies Mall for designer goods and gourmet food items. And explore the shops along the alleys of Marina Port la Royale in search of deals on designer clothes, home goods, and jewelry.
While you're out, stop for lunch at one of the local "lolos" next to the ferry terminal and enjoy incredible, authentic Caribbean Creole seafood and barbecue cuisine. And make time to walk through the colorful Marigot Market, the largest in the Caribbean, with over 100 stalls selling everything from fish and fresh tropical fruits to spices, clothing, and other local products. The market is open from 8am to 1pm every day except Sunday and is a great place to shop and pick up souvenirs or just immerse yourself in friendly St. Martin culture.
You can also visit the ruins of Fort Louis for expansive views of the city below. Look for the art murals on buildings throughout the city. And tour the Roland Richardson Gallery Museum, located in a beautifully restored 19thcentury Creole townhouse—complete with hidden courtyard garden—to view the inspired work of "the father of Caribbean impressionism."
Outside of the city, check out Loterie Farm, an incredible nature reserve set on over 100 lush acres near the center of the island, with hiking trails, outdoor tours and activities, a kid's adventure park playground, swimming pool, and more. Guests can reserve cozy, private treehouses for a day of hanging out, have lunch or dinner at the chic Jungle Room Restaurant, take guided hikes through the surrounding forest or to the top of Pic Paradis, or go ziplining over a canopy of mango and mahogany trees. It's a unique, outdoor-adventure-meets-luxury experience in an unforgettable location.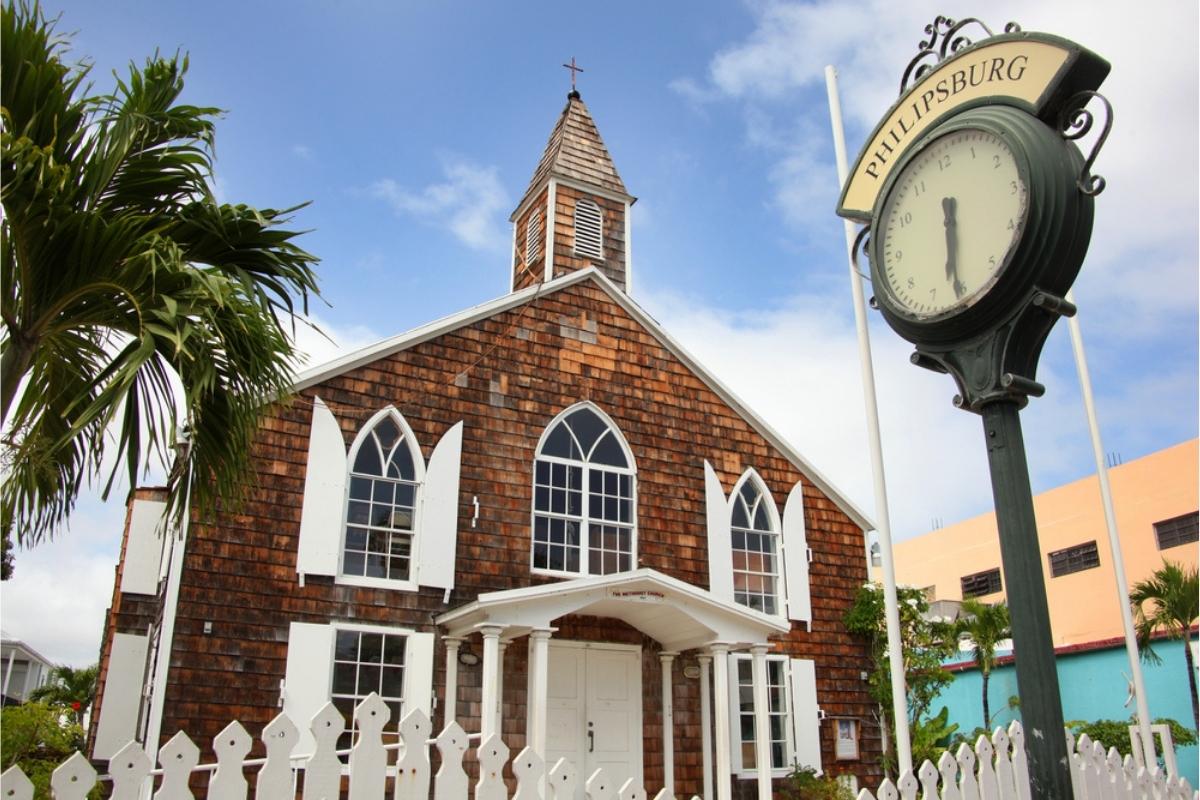 On Sint Maarten, the Dutch side of St. Martin (easily accessible since visitors can travel freely between the two territories), be sure to spend some time in the capital city of Philipsburg, where you can browse the luxury shops along Front Street, take a self-guided Philipsburg Art Walk, tour the Parotte Ville Bird Sanctuary, dine at the amazing restaurants throughout the city (the elegant Ocean Lounge at Holland House Beach Hotel is a top pick), and enjoy the city's party scene after the sun goes down.
Outside of Philipsburg, consider heading to Cole Bay for a tour and tasting at Topper's Rhum Distillery or have fun ziplining, exploring Sentry Hill, and visiting the Emilio Wilson Museum at Rainforest Adventures in Rockland Estate.
The biggest draw on St. Martin, of course, are the stunning beaches, and there are 37 to choose from across the Dutch and French parts of the island—ranging from quiet, remote shoreline to seaside recreation areas to the white sand and cabanas of the private resorts—meaning you're sure to find the perfect spot for your own blissful days soaking up the sun, lounging on shore, or spending time on (or under) the water.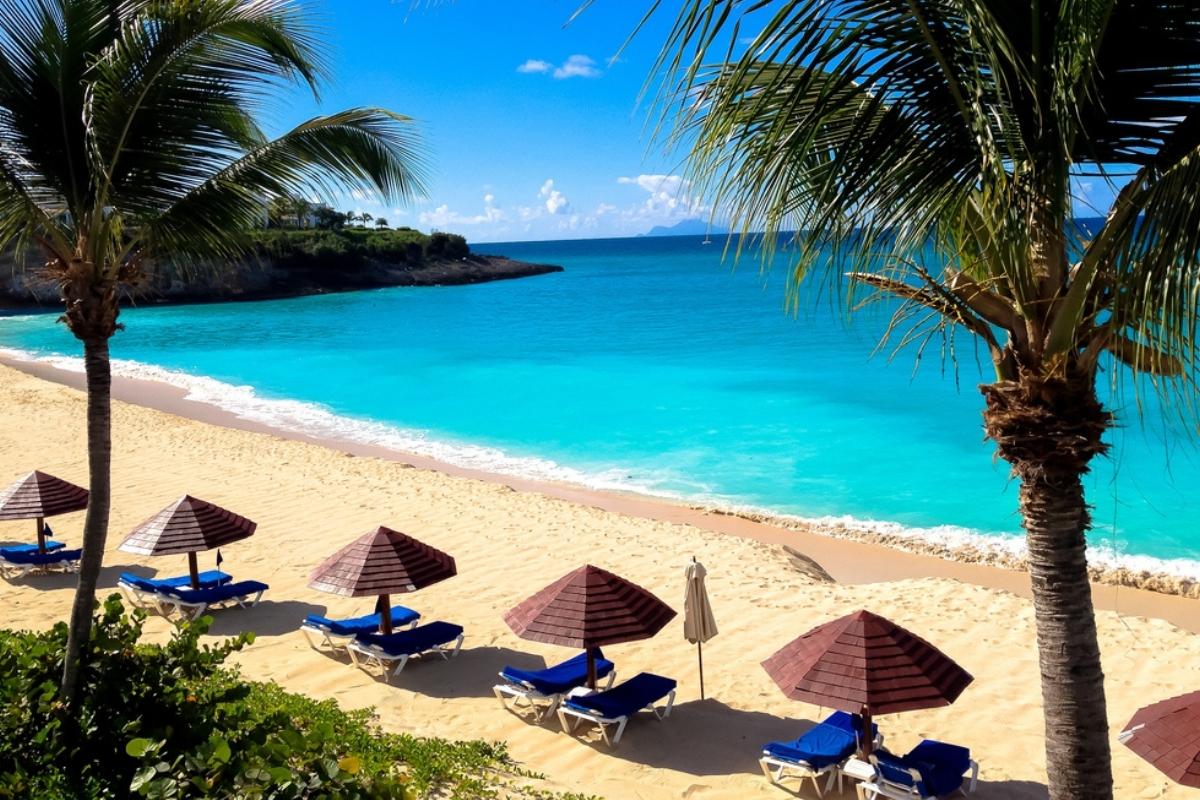 In French St. Martin, consider Galisbay Beach, a small roadside stretch of sand located next to the bustle of the city's retail district; the popular (and pretty) Grand Case Beach next to the famed "gourmet boulevard," and an ideal spot for swimming, dining, and watching the sunset; or the lovely Anse Marcel, a remote bay beach at the top of the island, tucked within a quiet cove, surrounded by lush green hills, that's perfect for a day of sunning, swimming, and watersports.
In Sint Maarten, on the island's southern coast, don't miss the lively two-mile Great Bay Beach, where you can enjoy cocktails and lunch from nearby restaurants, stroll along the boardwalk promenade, go for a swim, or watch the cruise ships just offshore. Or the less crowded, picture-perfect Cay Bay (sometimes referred to as Indigo Bay), on the Caribbean Sea between Philipsburg and Simpson Bay, where swimming and snorkeling are two of the popular pastimes.
And, if you're looking for a truly spectacular beach experience, consider going beyond St. Martin for an exhilarating day trip to Tintamarre. Several tour companies offer excursions to this small, uninhabited island, with most heading out in the early hours of the morning. On these trips, a pre-dawn boat ride will deliver you to the shores of Tintamarre—a former mid-century airstrip, now part of the National Nature Reserve of St. Martin—where you can snorkel with turtles, learn more about the area's rich marine life from a local conservationist, and explore the ruins and quiet beauty of this wild, natural place.
---
We have a luxurious St. Martin Getaway on our Experiences page, ready to be booked. But if this Caribbean island paradise isn't on your travel wish list, let us know. We'd be happy to curate a custom trip for you wherever you'd like to go.