Five Manifest Vacations Perfect for Road Trips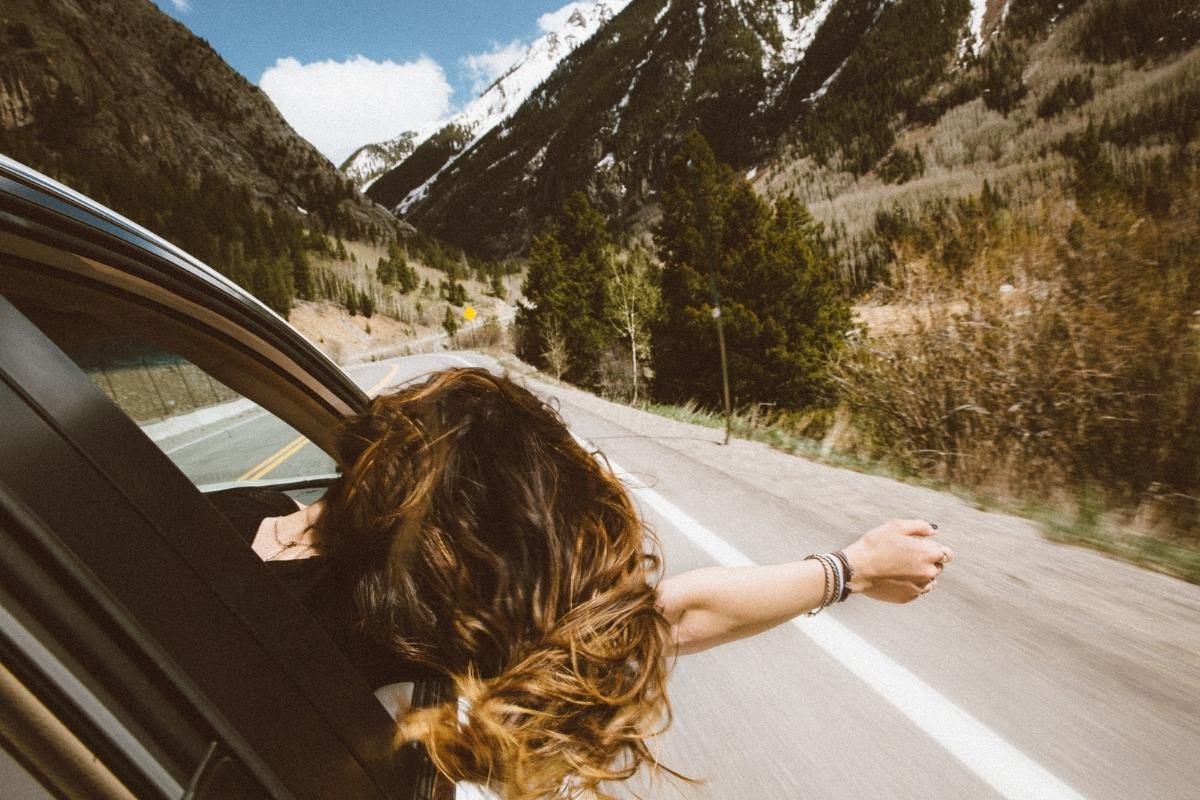 Sometimes there's as much fun to be had in the journey as there is in the destination, and that's especially true if you add a little road trippin' to your vacation plans.
We offer great vacation Experiences to incredible locations around the U.S., reachable by car, with sights to see and adventure to be had along the way. A few of our favorite drivable trips are listed below.
Centrally located between San Francisco and Los Angeles, 25 miles from the coast, and surrounded by rolling hills and lush green vineyard valleys, Paso Robles is a quiet, suburban-rural community with a chic California vibe.
From San Francisco and points north, you can take Hwy. 101 south (passing San Jose on the way) or make a longer trip of it by driving scenic Hwy. 1 along the coast and checking out the towns of Half Moon Bay, Monterey, and Big Sur along the way. From Los Angeles, taking I-5 north through small towns and rural countryside is the quickest option, or you can enjoy a more leisurely coastal drive up the Pacific Coast Highway, passing through Santa Barbara, Santa Maria, and Pismo Beach. Whichever route you choose, you'll end up in beautiful Paso Robles wine country, ready for an unforgettable vacation.
Nestled within the Blue Ridge Mountains of western North Carolina, Asheville is a small Southern city with a cool, big-city personality. With a hip downtown area full of coffee shops, award-winning restaurants, museums, and over 30 craft breweries—and surrounded by some of the most beautiful mountains and rivers in the Southeast—it's no surprise it was named one of the Best Small Cities in the U.S. by Condé Nast Traveler.
Not only is Asheville easily accessible from Atlanta, Knoxville, Charlotte, Columbia, and other major cities in the southeast, it's also set along the famed Blue Ridge Parkway, a 469-mile winding highway that's known as "America's Favorite Scenic Drive." Maintained by the National Park Service and connecting Great Smoky Mountain National Park with Shenandoah National Park, it's a gorgeous stretch of road with stunning mountain vistas, picnic and hiking spots, and local landmarks that's perfect for a leisurely afternoon drive or longer trip.
Enjoy a classic, small-town vacation on Florida's Gulf Coast at lovely Rosemary Beach, where boardwalk strolls to the ocean during the day connect right to patio sitting and cool evening breezes each night. Time spent in this friendly, scenic community in Walton County, on the eastern end of Scenic Route 30A, will leave you feeling refreshed, relaxed, and recharged, whether you visit for a quick getaway or a longer fun-and-sun vacation.
A short road trip to Rosemary Beach is possible from many points in Florida, Georgia, and Alabama, with I-85, Highway 231, and I-10 just a few of the major routes that can get you there quickly. Of course, there's also a variety of back roads to travel if you prefer to take your time and see some of the south's small towns and off-the-beaten-path sights. And once you've arrived at Rosemary Beach, be sure to make time to get out on Scenic 30A to explore the coastline and enjoy incredible views, dune lakes and other natural attractions, and iconic old Florida architecture.
Located in the heart of Rhode Island's Classic Coast, Newport is a town of beautiful contradictions. Both historic and modern, it's home to incredible Colonial and Gilded Age architecture and historical landmarks, as well as miles of stunning New England coastline, family-friendly beaches, world-class resorts, and so much more.
Newport may not be the first place that comes to mind when you think of road trips, but its proximity to Massachusetts, Connecticut, Vermont, New Hampshire, Maine, and New York State—along with the scenic roadways and beautiful New England landscapes—make it an ideal destination for vacationers in the northeastern U.S.
The largest city in Kentucky, and the state's cultural epicenter, Louisville is a place where old meets new. It's a city of Victorian homes, modern skyscrapers, and historic landmarks from its early days as a major shipping port and Union stronghold during the Civil War. Today it's arguably best known for three things — baseball bats, horse racing, and Kentucky bourbon.
Multiple highways and interstates flow into and around Louisville, making it a prime road trip destination, whether you're driving from northern Tennessee, Indiana, Illinois, Ohio, Missouri, or other locations throughout the middle, eastern, or southern U.S. Stick to the major highways for the quickest travel and the opportunity to see other big cities along the way, or take a few scenic detours through the small towns, countryside, and state parks across the state.
---
If the trips above aren't what you're looking for, check out our Experiences page to see what else is available. Our Manifest team has curated over 30 trips to incredible destinations across the United States, each one drivable and perfect for a vacation road trip, depending on where you live. And if there's a destination you'd like to visit that's not on our site, let us know. We're always happy to put together an unforgettable vacation for you to wherever you'd like to go.