Sunday Manifest: Taos, New Mexico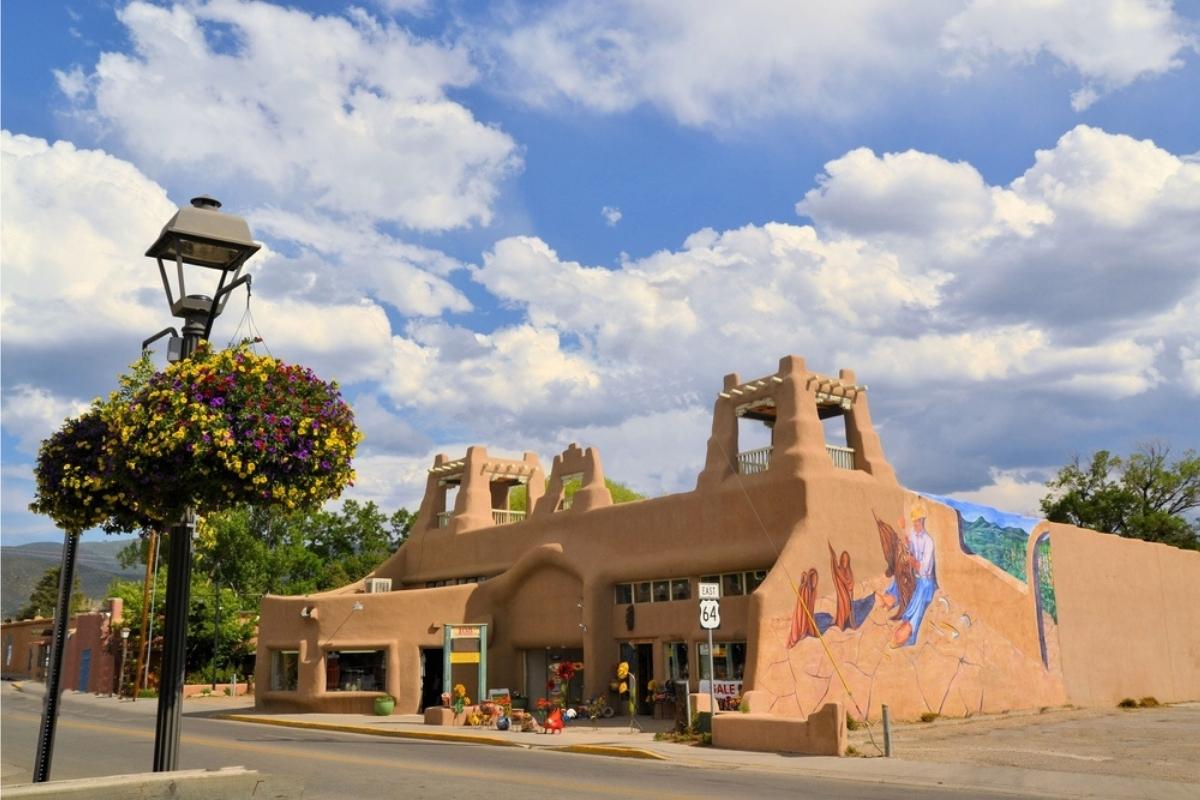 "The month was September, and the fertile valley a beautiful sight, and inspiration for those who ply the brush for happiness."
These were the thoughts of American painter, Ernest L. Blumenschein upon first seeing Taos in 1898. After falling in love with the culture of the Taos Pueblo and the raw, natural landscape of the area, he and five other artists eventually established the Taos Society of Artists, infusing the area with creative energy and defining this part of New Mexico as a thriving art colony. Over the years, more artists have come to settle in Taos, and today the town has grown to include more than 80 galleries and three museums, each celebrating the rich creativity of this region.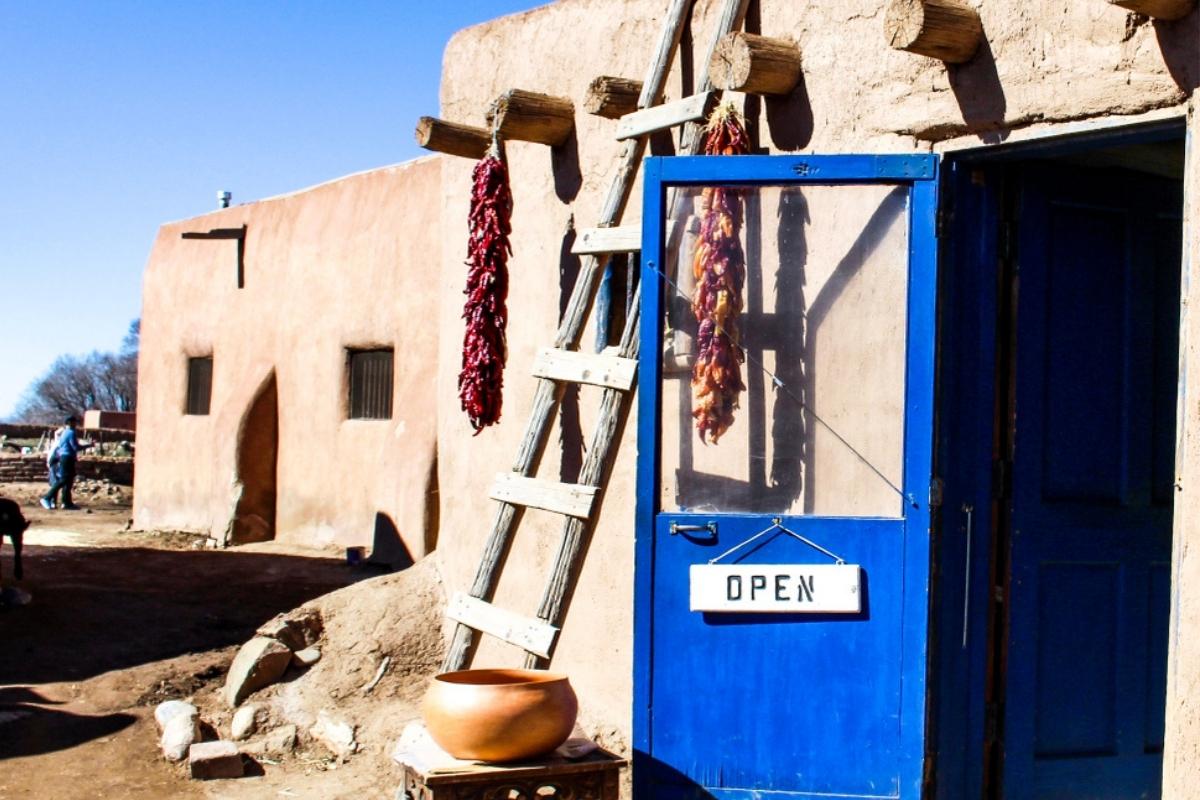 Set in the majestic Sangre de Cristo Mountains of northern New Mexico, Taos will draw you in with its small-town charm and big personality. In addition to its fame as an eclectic arts community, it's also home to a world-class ski resort, a UNESCO World Heritage Site, and a delicious organic dining scene.
The best way to kick off a trip to Taos is with a stroll through town. Explore on your own, starting in Taos Plaza in the center of the Historic District and letting your interests guide you. Walk the quiet, shaded side streets and stop for coffee at World Cup Café or a craft beer and wood-fired pizza at Taos Mesa's Tap Room. Browse the local boutiques and specialty shops for items such as chile ristas, handmade clothing, jewelry, and pottery "made aquí en Taos" (made here in Taos). Or visit the Harwood Museum of Art to view their wonderfully diverse collections showcasing both traditional Hispanic artwork and modern contemporary pieces.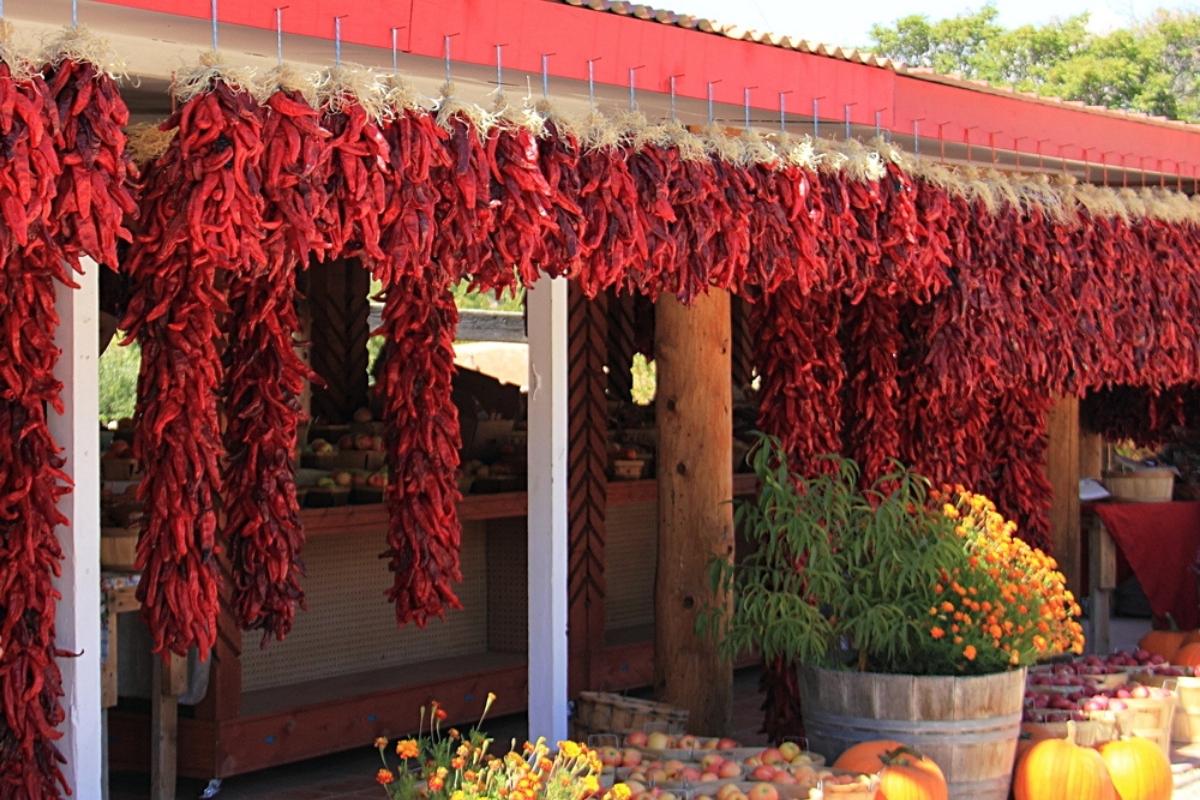 If you prefer to explore Taos with a guide, check out one of city's interesting tours. The popular Taos Artisan Walking Tour takes you through the heart of downtown to discover a few hidden gems of the local art scene. Meet with artists in their homes and studios, stop by Blumenschein's original gallery—now the studio of local painter Rich Nichols—tour the Couse-Sharp Historic Site, home of the original Taos Society of Artists founders, and wrap up with a sampling of decadent, small-batch organic chocolates at Chokola Bean to Bar.
The Historic Taos Trolley Tours offer fun and fascinating cultural excursions that depart from Taos Plaza and take you on a narrated journey beyond the town center to the Millicent Rogers Museum and on to the renowned San Francisco de Asís Mission Church in Ranchos de Taos. Along the way, you'll hear the stories of Taos and have beautiful views of the of the mountains and surrounding landscape.
After visiting museums and galleries, you may want to get out and explore firsthand the extraordinary landscape that has inspired so many works of art over the years. For this, you can hike the winding trails within the 200,000-acre Rio Grande del Norte National Monument, go rafting, kayaking, or fishing on the Rio Grande, or tour the historic multi-storied adobe buildings at Taos Pueblo—the only U.S. World Heritage Site cited for the significance of its traditional Native American living culture. There's a lot to see and do in and around Taos and a wonderful mix of mountain, high desert, and forest terrain that's perfect for half-day excursions.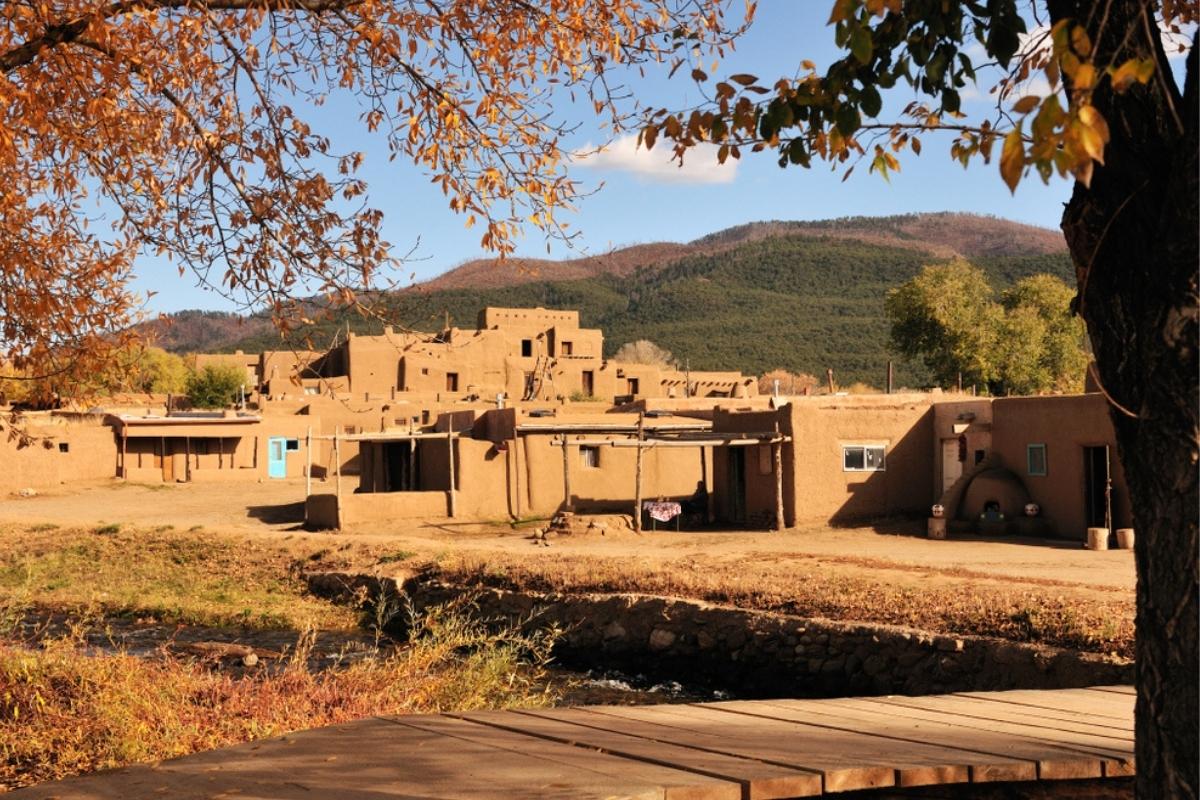 You can also spend a day at the nearby Taos Ski Valley—just 20 miles away—hiking and mountain biking in the warmer months and skiing and snowboarding in winter. This world-famous resort offers a variety of trails, ski lessons for all ages, seasonal activities, and cozy slopeside restaurants, with day passes available for guests who aren't staying onsite.
For quieter pursuits, relax and recharge with a massage at The Living Spa wellness center, check out the luxurious hot springs in and around Taos, or enjoy a romantic dinner at the lovely De La Tierra restaurant at the El Monte Sagrado hotel, just blocks from Taos' historic plaza. Surrounded by waterfalls, ponds, and towering cottonwood trees, you'll enjoy authentic Southwestern cuisine, excellent service, and peaceful views of the lush garden landscape.
For a small town, there's a lot to do here. And even a short getaway to Taos can leave you feeling rejuvenated and refreshed, inspired by the history and creative energy of the town and the magnificent landscapes of northern New Mexico.
---
We have a fabulous Arts & Culture Trip to Taos ready to book on our Experiences page. But if this New Mexico destination isn't on your travel wish list, we're always happy to curate a custom trip for you wherever you'd like to go.