Sunday Manifest: Charleston, SC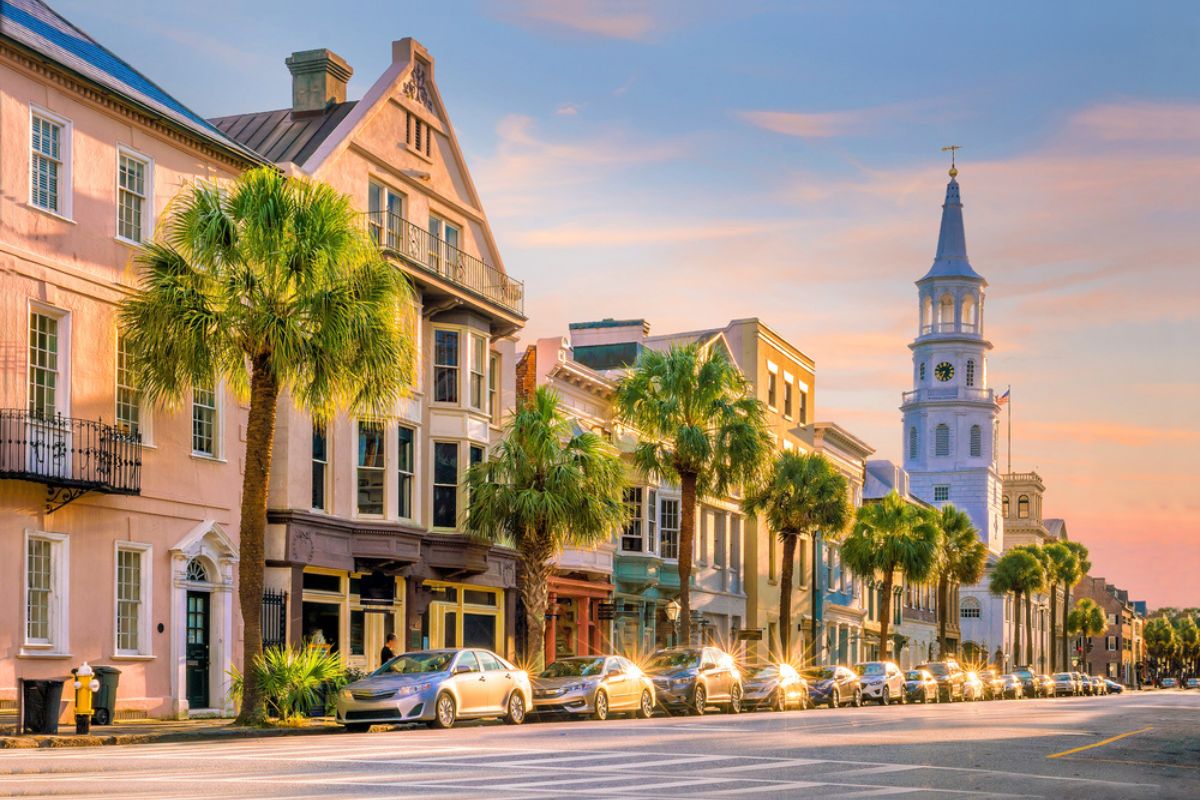 Located on the South Carolina coast, Charleston is known for its rich history, beautiful architecture, world-class food scene, and gracious Southern hospitality. It's a friendly, cosmopolitan city with a vibrant downtown area and quiet, tree-lined neighborhoods, convenient to popular beaches and multiple championship golf courses — all of which come together to create an idyllic vacation destination that attracts over seven million visitors each year from around the world.
Founded as a port city in 1670, and laid out in a grid pattern, with small parks, wide avenues, and distinct neighborhoods with their own unique attractions, Charleston is fairly easy to navigate and a pleasure to explore. The city is actually located on a small peninsula, surrounded by the Ashley River to the west and the Cooper River to the east, and split by Broad Street in the heart of the downtown district.
South of Broad is the quieter of the two halves and more residential than other parts of downtown, with spectacular multi-million-dollar homes lining East Bay and surrounding streets. It is also where you'll find must-see attractions such as the lovely White Point Garden public park, the pastel homes of Rainbow Row, The Battery, and the Nathanial Russell House Museum.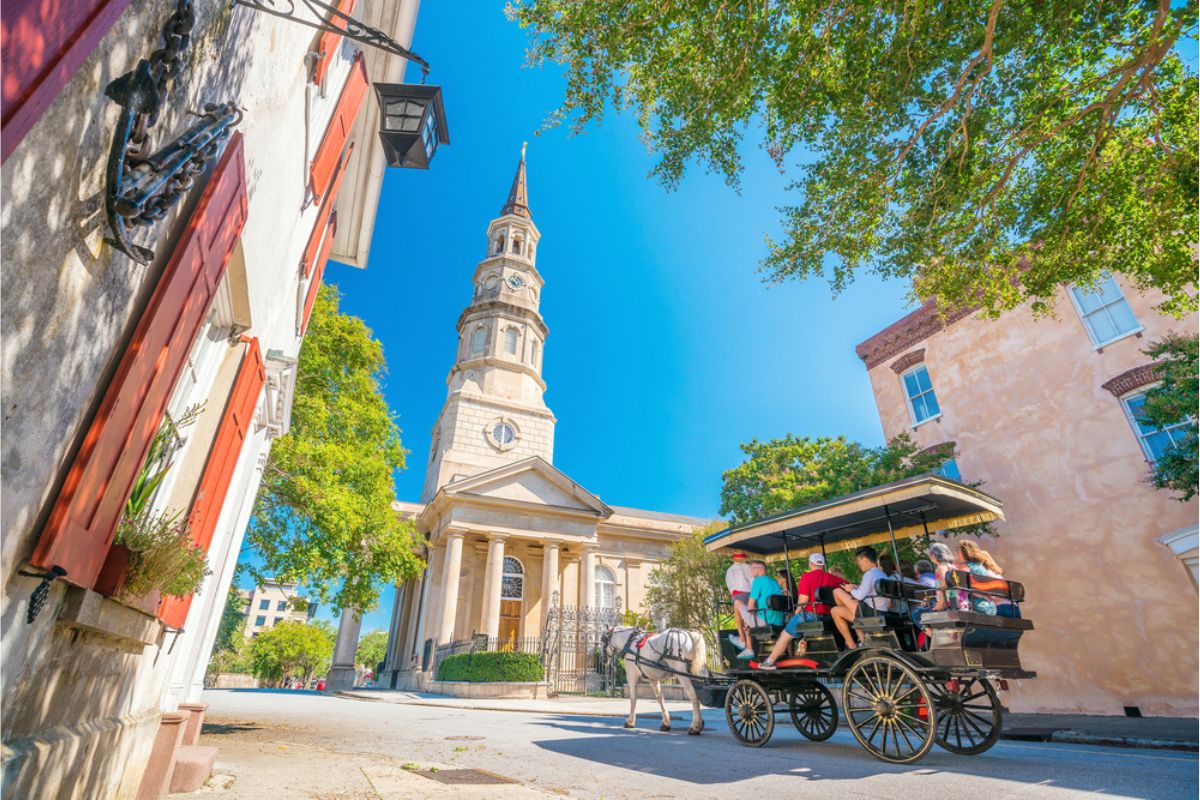 North of Broad is the official Historic District and the heart of the city — where old Charleston meets new. Here, you'll find boutique hotels, cool restaurants, the famous high-end King Street shopping district, and the gorgeous South Carolina Aquarium alongside well-kept antebellum mansions, historic landmarks, and numerous museums.
The iconic French Quarter neighborhood is also north of Broad, and home to the famed Charleston City Market, an incredible 200-year-old shopping destination spanning four blocks and featuring over 300 local vendors, artists, boutiques, and restaurants.
Pick up a grab-and-go lunch from Callie's Hot Little Biscuit or explore the market later in the day and have dinner at the renowned — and romantic — Peninsula Grill. Even if you're not interested in picking up souvenirs, the market is worth a visit just to experience the incredible culture and energy of the city.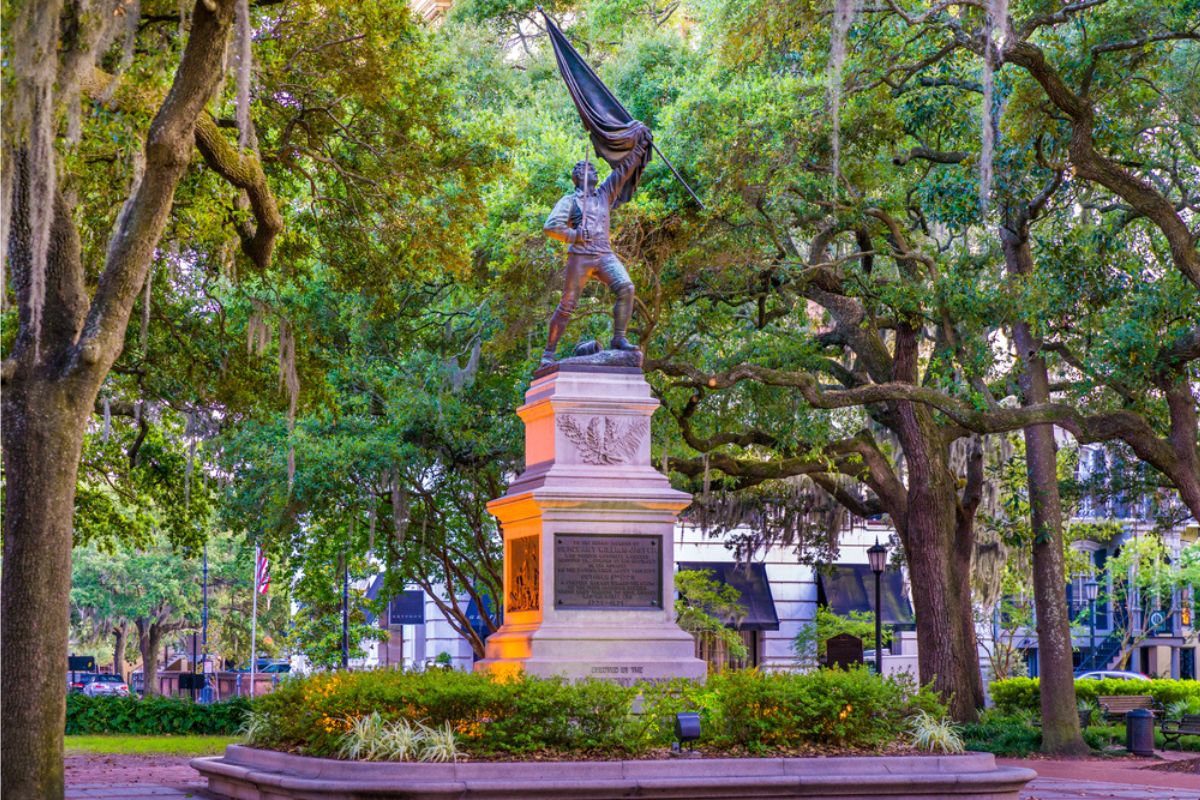 Parking in downtown can be tricky, so your best bet is to head out on foot if you can, either on your own or with an experienced local guide. Make a day of it and stroll along quaint cobblestone streets, noting the well-preserved Colonial, Georgian, and Victorian-style architecture as you walk. Stop for a picnic under the live oaks at Waterfront Park. Visit the trendy Cannonborough/Elliotborough neighborhood for indie boutiques and hip eateries. Cool off with iced tea or coffee at Bitty & Beau's or Sweet Belgium. And immerse yourself in all of the fabulous sights and sounds that make Charleston special.
History lovers will want to visit Fort Sumter, a National Historic Site located on a small island in the middle of Charleston Harbor. After a 30-minute ferry ride to/from the island, you can explore the Visitor Center and museum, hear a short talk from one of the park rangers, and walk the grounds of the fort — viewing canons, original artifacts, and Civil War-era projectiles still lodged in its thick, brick walls.
Outside of historic downtown, check out the creative tech community of NoMo to the north for craft beers and live music, and the relaxed suburban town of Mt. Pleasant across the river to the east for the Patriots Point Naval & Maritime Museum.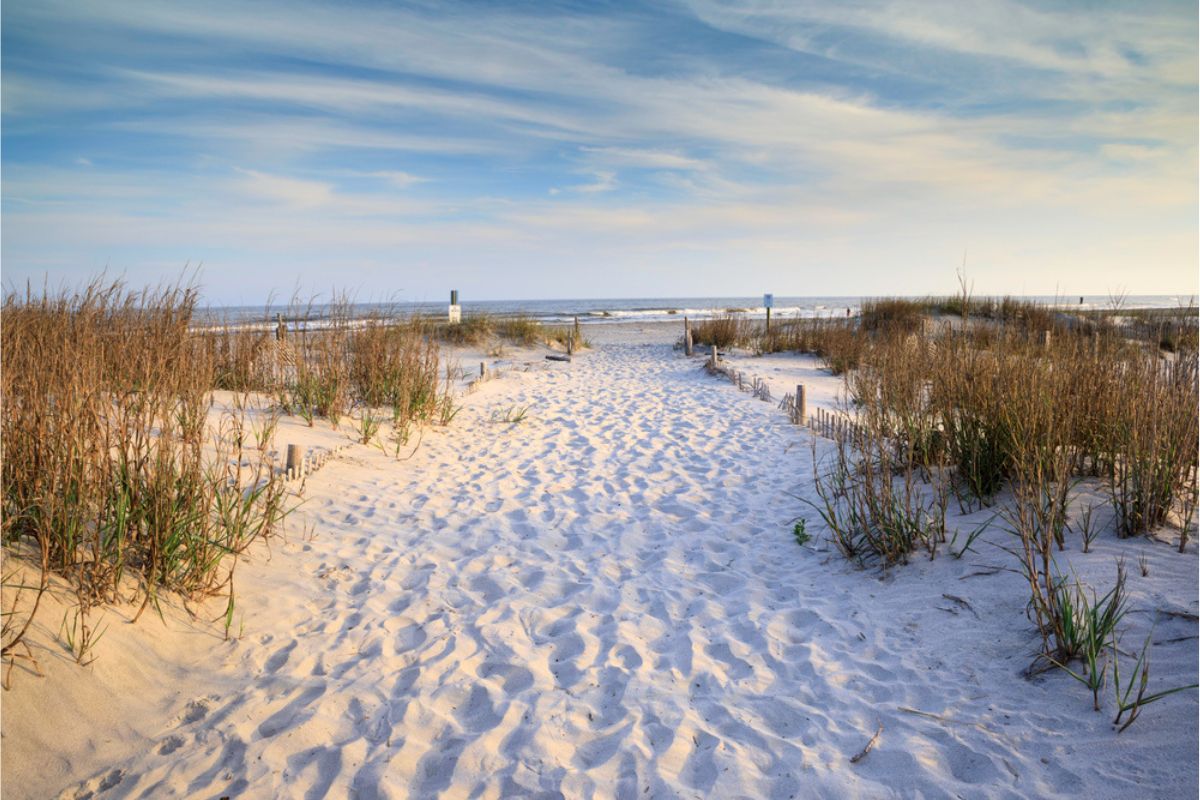 To get even more out of your Charleston getaway, the nearby beach towns of Folly Beach and Isle of Palms provide soft-white sand and gentle waves perfect for a day by the water. While the championship golf courses on Kiawah Island — a twenty-minute drive from city — provide challenges for golfers looking for a day on the greens.
In the evening, make dinner reservations at any of Charleston's fantastic restaurants. You can't go wrong with the creative Lowcountry cuisine at Husk Restaurant, the elegant Southern fare at Fig, or fresh classic seafood at the casual Charleston Crab House.
Whether you come for the history, the food, or the culture, once you've visited beautiful Charleston, you'll understand why it was named the Best City in the US by Travel + Leisure magazine and one of the 22 Best Places to Go in 2022 by Condé Nast Traveler.
---
Our Manifest team has curated an excellent Coastal Getaway to Charleston, which can be found on our Experiences page. But if this historic Southern city isn't on your vacation wish list, we're always happy to curate a custom trip for you wherever you'd like to go.