Sunday Manifest: Ojai, California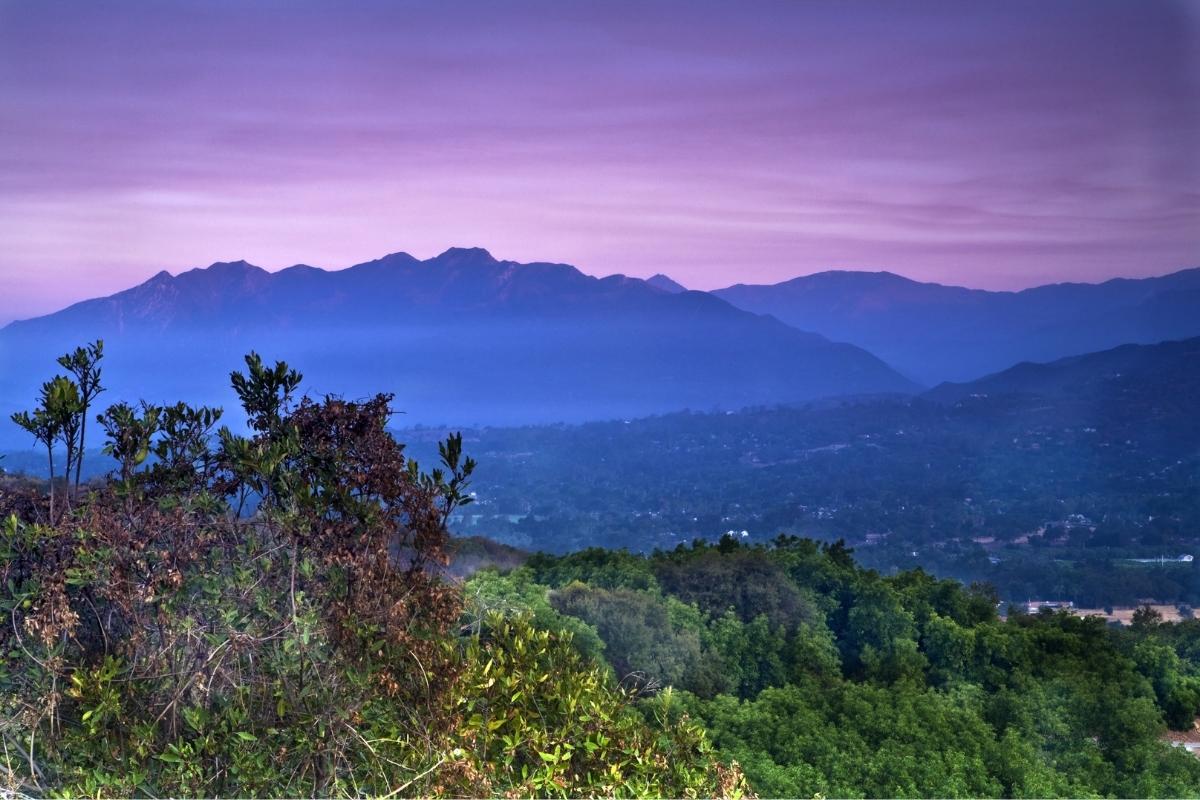 The word Ojai is claimed to come from an indigenous word meaning "nest" or "nest of the moon," which is a perfect description for this small California town nestled within a lush, green valley at the foot of the Topatopa Mountains. Just 15 miles from the Pacific coast and two hours northwest of Los Angeles, cozy Ojai beckons visitors with its laid-back, friendly vibe, mild Mediterranean-style climate, and incredibly beautiful surroundings.
The town was originally settled in the 1800s and incorporated in 1921, and has long been a mecca for nature lovers, artists, and travelers from around the world who come to explore the mountain trails, find creative inspiration, or enjoy a few days of fresh air and leisurely pursuits. Often referred to as California's Shangri-La, Ojai is an idyllic spot for a relaxed vacation, nature-centered wellness trip, or romantic getaway for two.
Despite the town's small size, there really is a lot to see and do here. The valley is home to wineries and vineyards, olive groves and lavender farms, and miles of paths designed for hiking, biking, and horseback riding. Nearby resorts offer a full range of amenities and luxury spa services. Golf courses and tennis clubs are plentiful. And downtown Ojai is filled with an eclectic mix of locally owned shops, galleries, and farm-to-table restaurants.
If you're visiting for the wineries, local companies can provide customized guided wine and olive tours, which is a great option for those not familiar with the area. You can also rent a car and set out on your own, driving the scenic back roads of the valley. Topa Mountain Winery, Majestic Oak Vineyard, and Casa Barranca Winery are just three of the estates hosting tasting sessions at their vineyards or tasting rooms and are worth checking out. Ojai Olive Oil (one of the largest olive orchards in southern California) offers free guided tours of their olive groves and mill twice a week as well as free olive oil tastings daily.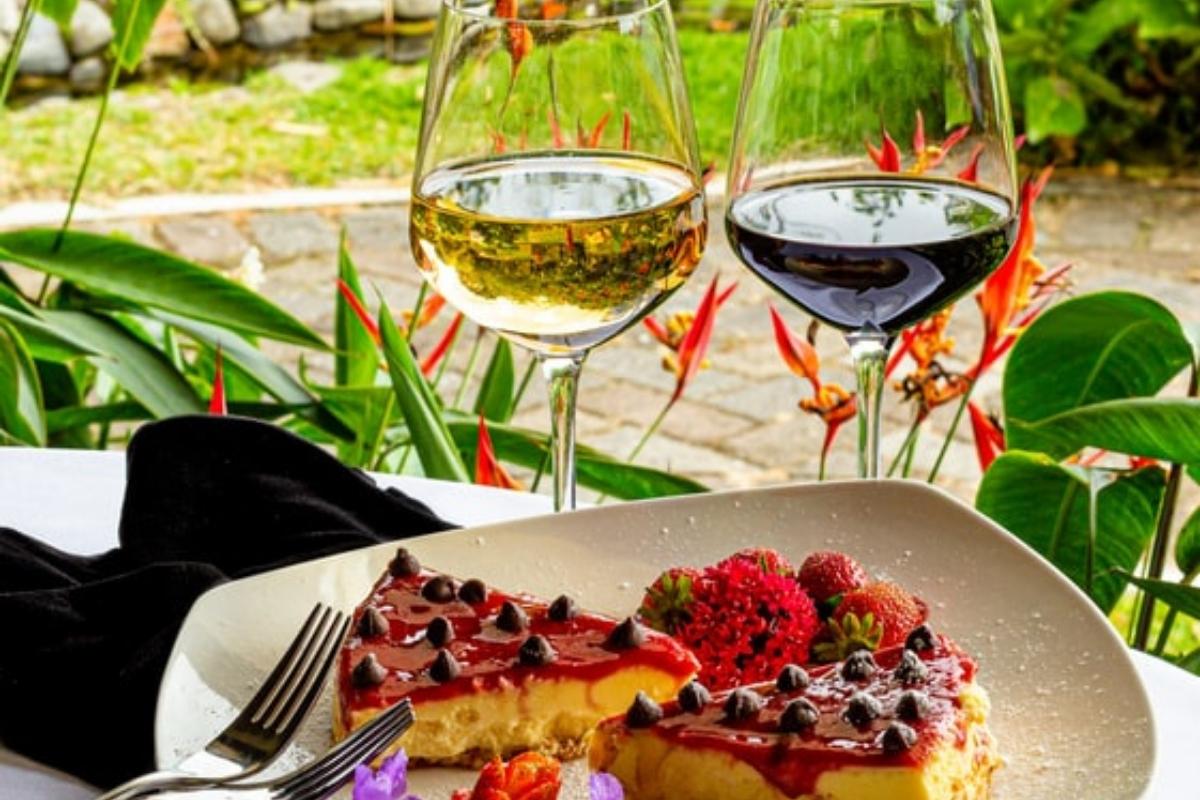 For golf, you can't go wrong with the award-winning, 18-hole public Soule Golf Course or the legendary resort course at Ojai Valley Inn. Both feature challenging holes, pristine fairways, and amazing views. Ojai Valley Inn is also home to a modern, multi-court tennis facility and was named one of the "Top Fifty Tennis Resorts" by Tennis Magazine. Players can also book time on the tennis courts at Libbey Park, home of the annual Ojai Tennis Tournament.
Outdoor enthusiasts of all kinds will love the many winding trails and protected areas throughout the valley. From the 58-acre Ojai Meadows Preserve and the beautiful Ventura River Preserve, to the nine-mile Ojai Valley Trail and the magnificent Los Padres National Forest (the third largest national forest in California), there are paths and adventures for every interest and ability level.
While you're out, remember to look for Ojai's famed "pink moment," a seemingly magical time at sundown each day when the nearby mountains turn a soft shade of red, reflecting the light of the setting sun and washing the valley in pink and lavender hues.
Those brilliant colors and the stunning Ojai vistas have inspired artists for decades, and their work can be found in galleries throughout town. The Beatrice Wood Center celebrates the famed artist and potter with a collection of her work, a small library, and art workshops at the site of her former studio. OVA Arts is a modern gallery featuring an eclectic mix of paintings, pottery, jewelry, and home goods crafted by local artisans. And the hip Porch Gallery, in one of downtown's historic buildings, showcases the work of emerging and established contemporary artists from around the state.
Ojai's historic architecture may be one of first things you notice as you travel into town—with rows of gorgeous crisp white, Spanish-revival buildings set among oaks, palms, and citrus trees lining the streets, all framed against the backdrop of mountains in the distance. The Ojai Post Office Tower (modeled after the Christopher Columbus Cathedral in Havana­) is a particularly interesting focal point and landmark, rising above the trees alongside a block-long shopping arcade.
A trolley service provides daily transportation throughout the area, along two fixed routes. But it's easy enough to park and walk the downtown district, and there's no better way to explore Ojai Avenue and its side streets than on foot. Among the many shops here, you'll find boutiques specializing in home décor, artsy treasures, Ojai souvenirs, and more.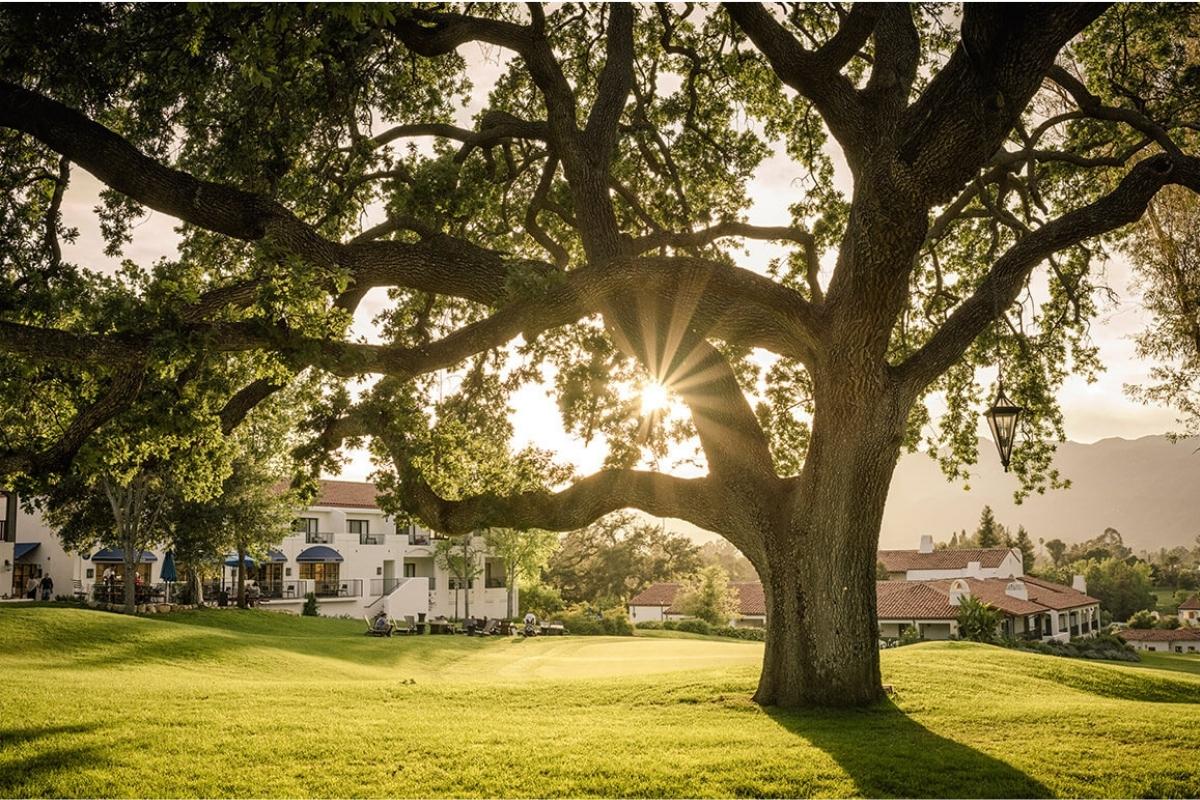 While exploring, don't miss the unique Bart's Books (America's largest outdoor bookstore) and Ojai's own specialty department store, Rains. And, if it's a weekend, be sure to check out the Ojai Certified Farmers' Market on Matilija Street. It's open every Sunday from 9am to 1pm and offers a wide selection of organic produce, fresh baked breads and desserts, and other local goodies, along with live music. It's a fun market and a great way to get a feel for Ojai's friendly community.
The Ojai Valley Museum of History & Art is also worth a visit during your stay. Located in a restored 100-year-old Catholic church, the museum features semi-permanent exhibits highlighting the Chumash Indians, Ojai's first settlers, and the historic and cultural events that shaped the region. There's also an art gallery showcasing local artists, a lovely back garden, and a large walk-in diorama.
Between adventures, take time out for lunch at The Farmer and the Cook, a popular spot specializing in vegetarian Mexican cuisine with a cute outdoor patio and adjacent market. Or treat yourself to classic down-home comfort food at Bonnie Lu's Country Café.
For dinner, make reservations at one of Ojai's amazing fine dining restaurants. The farm-to-table offerings and extensive wine list at Ojai Valley Inn's Olivella and Vine is a nice way to unwind after a day outdoors, while the exquisite garden setting at The Ojai Ranch House makes for an unforgettable romantic evening.
---
Our Manifest team has put together a Romantic Weekend Getaway to Ojai for our members. But if this southern California destination isn't on your travel wish list, we're always happy to curate a custom trip for you wherever you'd like to go.