Sunday Manifest: Anguilla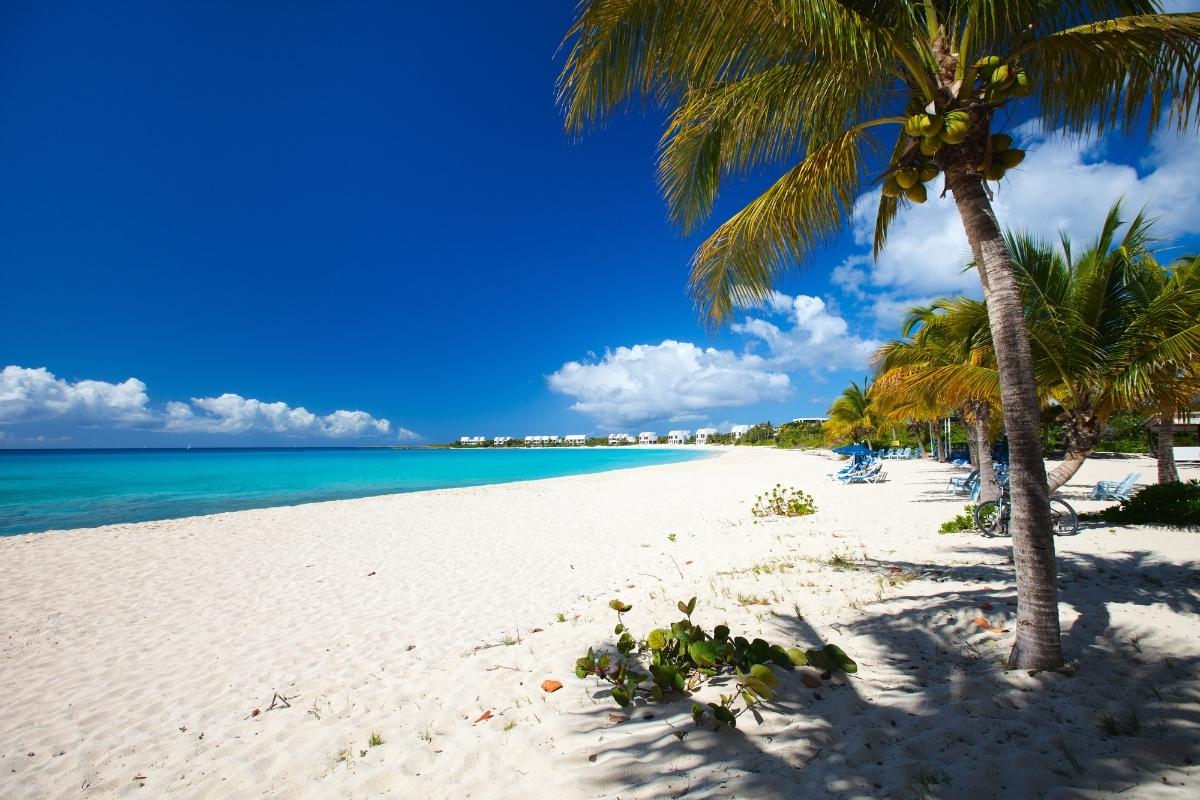 Nestled in the Eastern Caribbean and part of the British West Indies, Anguilla is known for its laid-back vibe and unspoiled natural beauty. It's a place where soft, white-sand beaches meet blue sky and clear, turquoise water, where palm trees sway to ocean breezes, and the days feel a little slower and more relaxed.
There are no high-rise condos, shopping malls, or casinos here. What you will find is a vibrant food and music scene, lavish resort activities, miles of postcard-perfect beaches, and warm friendly people. It's the kind of place where you can spend every day barefoot in the sand or lace up your shoes to go out exploring. It's the perfect destination for a thrilling island adventure, relaxing beach vacation, or a little of both.
Though the island is only 16 miles long and 3 miles wide, there's a lot to do here. And Anguilla's compact size means that everything is easily accessible by foot, car, or boat. Vacationers can take an early morning birdwatching walk around Cove Pond, book a half-day fishing trip, or check out the petroglyphs at Big Spring National Park.
If you're a golfer, head to the Aurora International Golf Club (formerly CuisinArt GC) to play their Greg Norman-designed, 18-hole Championship Course or 9-hole Short Course. The courses have recently been updated, with architectural upgrades as well as a complete reconstruction of the green complexes, to create an uncrowded, pristine environment on every hole. Though it's the only golf course on the island, it's consistently ranked one of the top courses in the Caribbean and totally worth a visit.
For longer outdoor excursions, you can't go wrong with guided hikes to some of Anguilla's wild places. The North Hill to Sandy Ground hike, along a century's-old trail that leads to the ruins of a sugar plantation and then up to forested hills and finally to the blue waters of Sandy Ground, is one of the island's most interesting; though the Little Harbour hike through Anguilla's mangrove forest and the West End to Barnes Bay hike along the tide pools and low-lying scrub of the northwest coastline are also good options.
On the water, kayaking, paddleboarding, water skiing, and windsurfing are popular pastimes. The many high-end resorts on the island offer equipment rentals and lessons for their guests, or they can help you book eco-tours with experienced guides if you prefer to adventure out beyond their own beaches.
One tour you won't want to miss is a guided sail to Prickly Pear Cay, two uninhabited islands blooming with rich coral reefs and lush vegetation, just off the coast of Anguilla. These day-long trips include time on quiet sandy shores where you can snorkel, birdwatch, and swim with turtles, as well as lunch and drinks at the long-standing Prickly Pear Bar & Restaurant. Serving BBQ, fresh seafood, and island cocktails in a relaxed indoor/outdoor space on a remote stretch of beach, the restaurant has been a favorite tourist destination for over twenty years. Fortunately, most boat charter companies on Anguilla offer day trips to Prickly Pear, so it's easy to book this must-do excursion.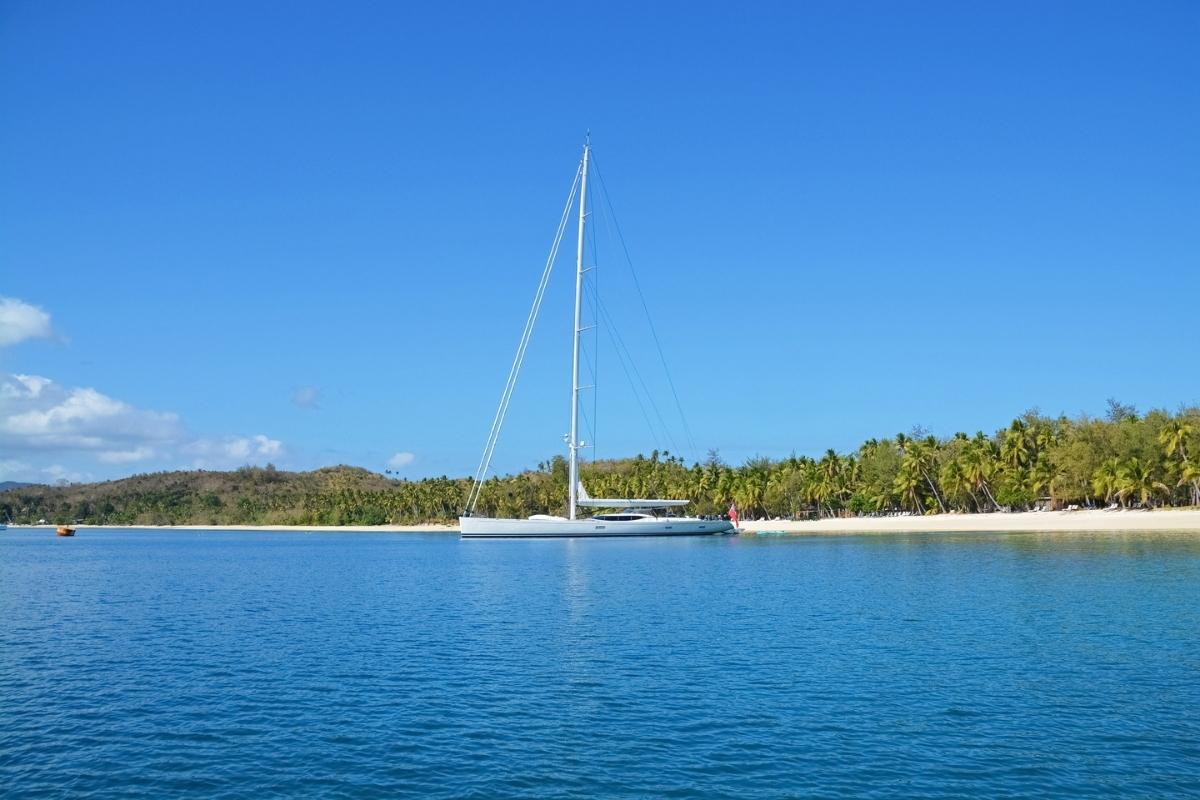 Of course, a visit to the Caribbean is not complete without leisurely, do-nothing days lounging by the water. And, as far as beaches go, it's hard to beat the stunning white sand shores of Anguilla. There are thirty-three beautiful beaches on the island, each with its own personality and draw.
Shoal Bay is often considered the best-of-the-best, with two miles of soft, white sand along the northern coast. The water here is calm, making it perfect for swimming, and despite being one of Anguilla's most popular strands, there's room to spread out so you never feel overcrowded.
Beach chairs and umbrellas are available to rent and nearby restaurants are close enough to grab lunch and cold drinks if you plan to spend the entire day by the water.
On the southwest coast, Rendezvous Bay is an exceptional beach featuring a mile and a half of palm-lined shoreline and incredible views—you can even see the nearby island of St. Martin from here. Rent lounge chairs and snorkeling gear and spend a blissful day on this beach, swimming, sunbathing, and playing in the water.
For a party vibe, check out the public beach at Sandy Ground Village. This stretch of shoreline is the Anguilla's liveliest, with yachts and sailboats anchored in the shallows nearby and vendors selling food and drinks onsite. At night the area transforms into a true entertainment zone, with live music and occasional festivals. It's a fun beach to hang out on if you like being in the center of the action.
After a day on the beach or exploring the island, you'll find there's a variety of good restaurants to choose from for dinner. In fact, dining is fantastic in Anguilla thanks to the island's fresh seafood, tropical fruits and spices, and a West Indian culinary approach.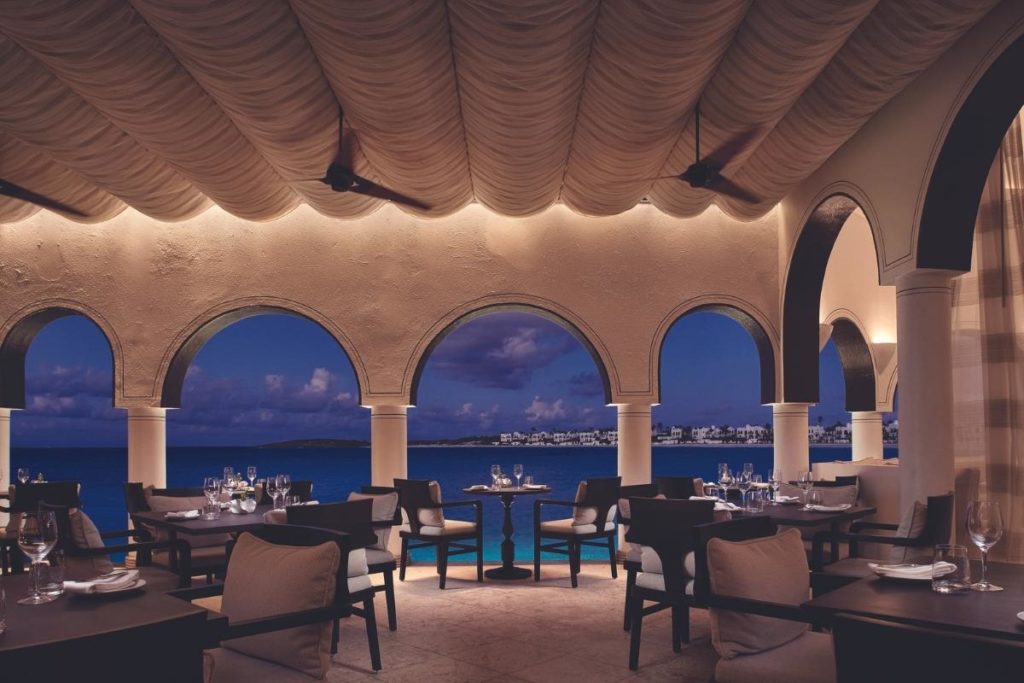 In Maunday's Bay, try the fine-dining restaurants at the Cap Juluca Resort—Uchu, known for its authentic Peruvian-meets-Caribbean cuisine, and Pimms, a local institution featuring a menu of elevated Anguillan classics, are particular favorites. Sharky's Restaurant on the West End is an impressive casual spot with excellent Caribbean food and service. And the SunShine Shack beach bar at Rendezvous Bay Beach features fresh local seafood and cocktails at covered outdoor tables for a fun and authentic island dining experience.
---
We have an idyllic Anguilla Beach Vacation on our Experiences page, ready to be booked. But if this Caribbean island paradise isn't on your travel wish list, let us know. We'd be happy to curate a custom trip for you wherever you'd like to go.