Sunday Manifest: Rosemary Beach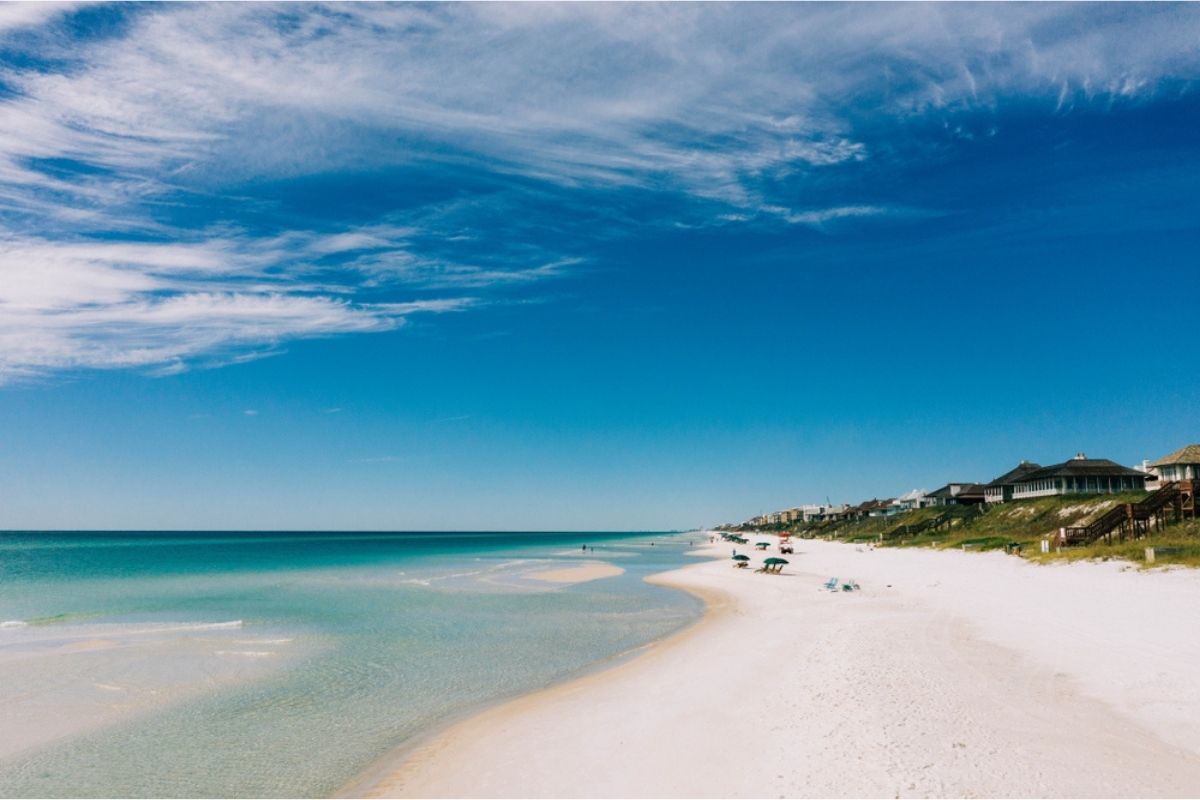 If you're looking for the perfect upscale, low-key beach town to visit for your next vacation, it's hard to beat Rosemary Beach.
Nestled alongside the famous Highway 30A, between Panama City and Destin on Florida's stunning gulf coast, this planned community has everything you'd expect from a small oceanside town—wide, soft-sand beaches, clear turquoise water, a lovely town center, and a slow, laid-back vibe—without the crowds found in some of Florida's larger tourist destinations.
The temperature along this part of the coast is mild year-round, meaning there's no bad time to visit. And, while cars are allowed, they may not be needed for most of your stay, as almost everything here is convenient and accessible by foot or bike.
The first thing you'll notice as you enter Rosemary Beach is the town's beautiful architecture and charming, village-like layout. There are no high-rise condos or office buildings here—structures over four stories aren't allowed. Instead you'll find cottages and carriage houses, beautifully designed in the European colonial style of the Dutch West Indies, connected by boardwalks, beach paths, and lush green spaces.
The surf at Rosemary Beach is gentle, with wide shallows perfect for playing in the water or strolling along the shore. Kick back and relax with the soothing ebb and flow of the waves and cool ocean breezes, or rent snorkeling gear to explore the water's colorful under-sea life. For bigger adventure, head out into deeper water on an exciting catamaran dolphin tour or book a surfing lesson from one of the local instructors.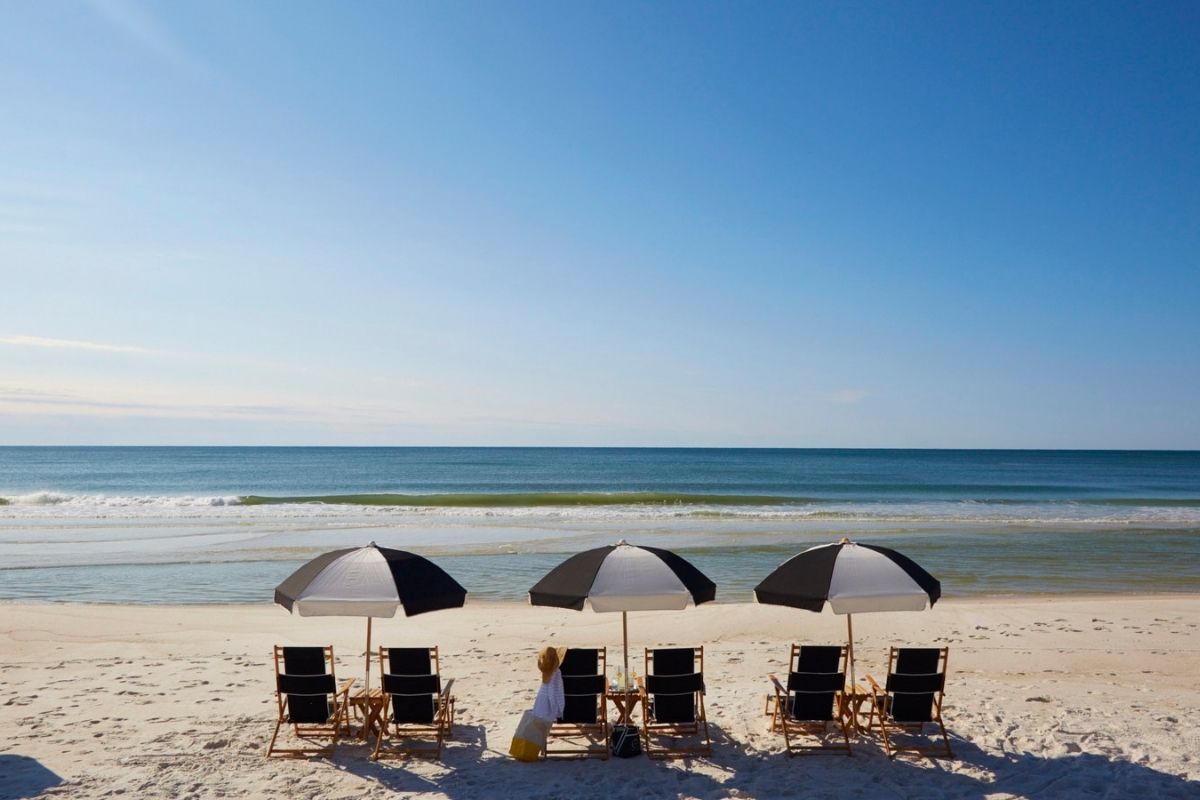 On beach days, consider reserving chairs and umbrellas from one of the town's rental services. They're set up for you ahead of time and can make your day on the beach much more comfortable. The chairs go quickly though, so remember to make reservations as far in advance as possible. If you're staying at one of the local hotels, you can ask for this to be arranged ahead of time and then not have to think about it.
While the beach is the main attraction, the heart of this close-knit community is the Town Center, where winding paths and cobblestone streets lead to Town Hall, landscaped parks, boutique shops, and amazing restaurants.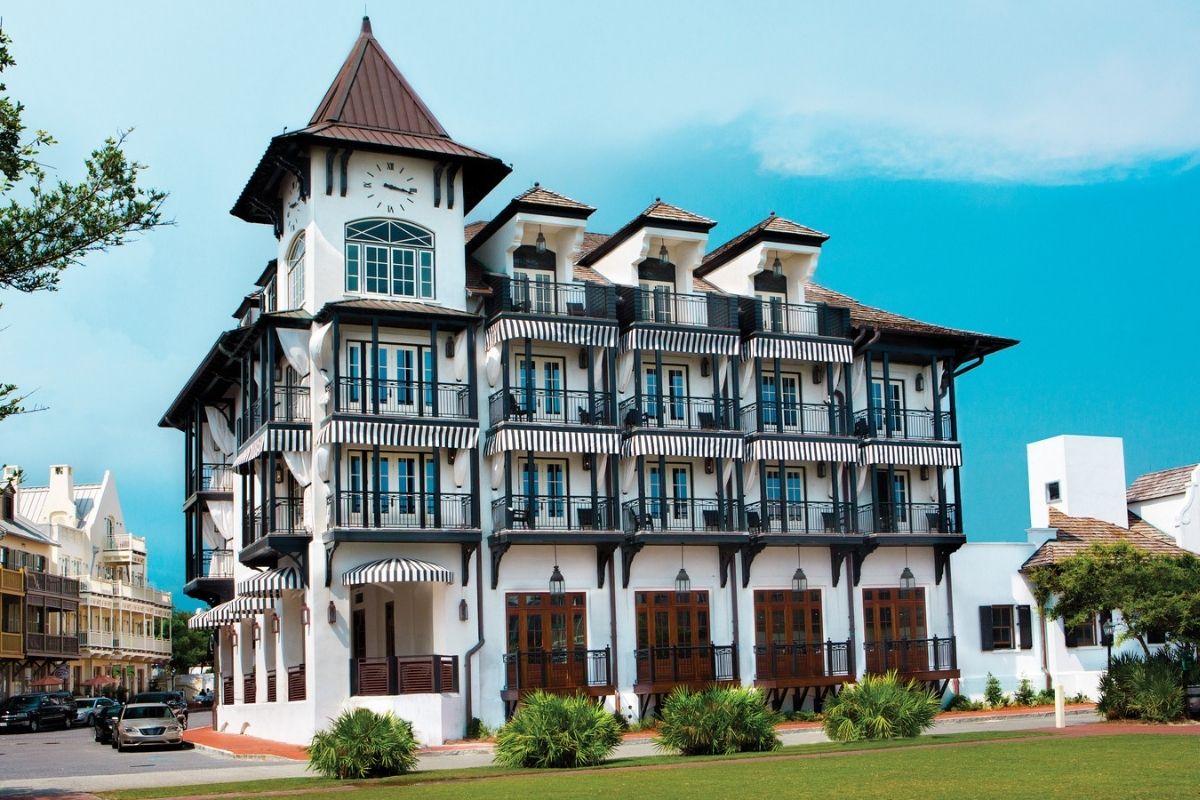 Visit Amavida Coffee Roasters for artisanal organic coffees and teas. Enjoy people watching over a casual breakfast or lunch on the patio at The Summer Kitchen Café. Or have dinner at the award-winning Edward's Fine Food and Wine. For upscale dining, be sure to make reservations at the elegant Restaurant Paradis, known for its contemporary coastal cuisine. Or take in the ocean views while enjoying creative cocktails and light bites at the open-air rooftop lounge of The Pearl Hotel's Havana Beach restaurant.
Despite the town's small size, there's a lot to do in Rosemary Beach. Hike or bike the area's scenic trails, try an outdoor yoga class, or spend a blissful afternoon at Spa Pearl. There's also a lovely butterfly garden in the northwest part of town that's worth a visit and four community pools that are only open to guests staying in Rosemary Beach.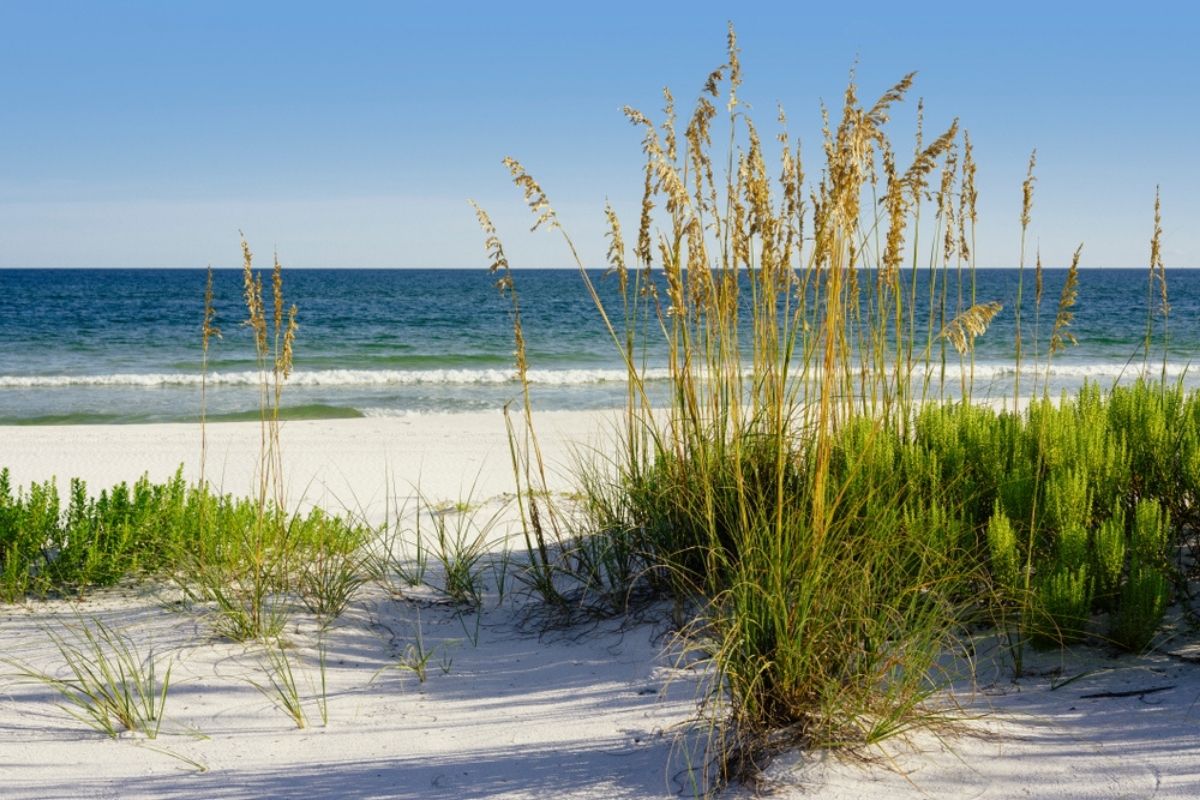 For adventure outside of the town, take a drive along the scenic 30A, stopping to explore some of the neighboring beach communities, go fishing in Choctawhatchee Bay or in one of the quiet coastal dune lakes, or tee off at any of the popular golf courses found throughout South Walton.
If you'd like to experience a unique eco-adventure while visiting Rosemary Beach, we recommend making the 50-minute drive north to Vernon, Florida and taking a guided kayak or stand-up paddleboard tour of Cypress Spring. Accessible only by water, it's one of Florida's most beautiful cold springs and home to the area's best local flora and fauna.
We currently have a great Rosemary Beach vacation package on our Experiences page, ready to go. But if this fabulous getaway to Florida's gulf coast isn't what you're looking for, let us know. We're always happy to create a custom trip for you wherever you'd like to go.