Frequently Asked Questions
EVERYTHING YOU NEED TO KNOW ABOUT MANIFEST
Get to know us, let us get to know you...
We hope that the FAQ's below will answer many of your questions and help you get to know more about Manifest, Our Experiences, Membership Details, and our Team.
We'd love the chance to get to know you and help you manifest the travel experiences you have always dreamed of. Please contact a Manifest Team Member to discuss any other questions you may have.
If the FAQ doesn't address a question you may have, please contact a Manifest Team Member – we would love to hear from you!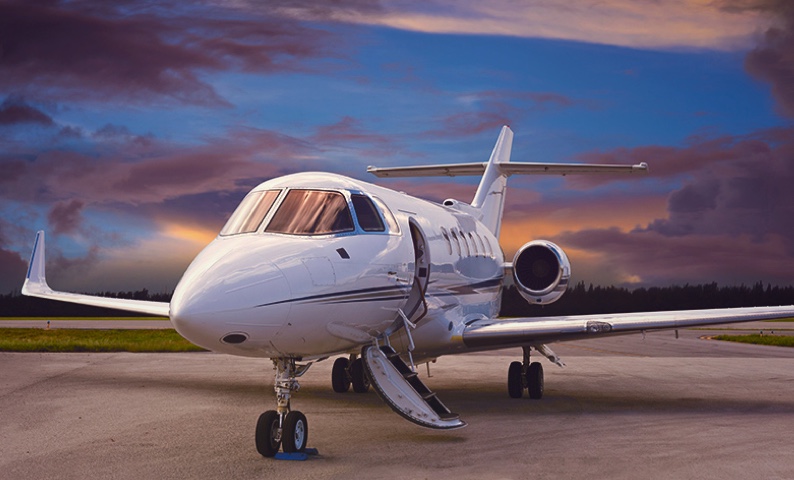 What is Manifest?
Manifest is an exclusive lifestyle and travel club. We create powerful experiences for our Members with custom-crafted getaways to unique destinations within the U.S., removing the hassle of typical travel by providing private plane service, accommodations, meals, and concierge services, for less than you'd probably expect. As a chapter-based club in individual cities, we are a tribe of like-minded adventurers ready to embark upon unique experiences.
How does Manifest work?
Manifest is a membership-based travel club, organized into city-specific chapters. Members pay an annual membership fee giving them access to Manifest, which includes the ability to book our exclusive travel experiences and participate in local chapter events. Each Experience has an additional cost per person published on our member site. When you travel on an Experience, you will be traveling with other Members of your chapter, unless you have requested that we build you a custom, private Experience.
How much does Manifest cost?
Annual memberships are $2,500. Membership give you the ability to book Manifest Experiences and participate in local chapter events. Each Manifest Experience has an additional cost per person that is trip-specific and published on our member site. These vacations average between $3,500 and $8,000 and include your flight by private aircraft, specified hotel, most meals, and incredible activities with your fellow Members. We are able to price private air similar to business class tickets, bringing you a luxury experience for surprisingly accessible pricing.
How is Manifest different from other vacation or travel clubs?
Because Manifest is chapter-based, we focus on both the destination *and* the departure cities. Our Experiences begin the moment you leave your front door, when we pick you up and whisk you away to a private drop off at a local fixed-base operator (FBO). A four-day getaway really is a four-day getaway, not just two vacation days sandwiched between two miserable travel days filled with the stress of TSA lines.
Can't I just do this on my own?
Of course, you can put together vacations on your own! You probably already do. And if you like to just wing it on trips, then Manifest is probably not for you.
Assuming that you do plan your vacations, then you know that planning takes time, research, and often stress. There is a glut of information out there, and it's difficult to know what to trust and whether you are truly going to have the experience you expect. The best kinds of travel experiences often come from recommendations from your well-traveled friends and family. So, think of us like that well-traveled friend who's been everywhere and has connections all over. Our travel experts have decades of travel and event planning experience, and insider access to bring you memories you will cherish for years to come.
Because of our business model, you simply get more for your money. You might not wish to pay for a private guide on your own, but split between Members an amazing full-day guide becomes accessible. And, of course, when you put together your own trip, you're probably not going to fly on a private aircraft for the price of commercial business / first class.
Do you take any special precautions for Members' safety due to the COVID-19 pandemic?
At Manifest, the health and safety of our Members and employees is our top priority, and even more pertinent during the COVID-19 pandemic. Our aviation and hospitality partners are also dedicated and focused on maintaining safety measures to ensure the health of Manifest Members. As we as a nation navigate through the COVID-19 pandemic, Manifest believes we will be well situated to provide safe, healthy, custom experiences for our Members when we commence operations. Should you have any questions, please don't hesitate to contact us at membercare@manifestescapes.com.
What is Manifest doing to promote Sustainability?
Manifest has teamed up with CarbonFund.org in our efforts to become Carbon Neutral for our private flights through carbon offsets. Manifest purchases carbon offsets to mitigate the greenhouse gas emissions from the use of aircraft for our Experiences. Manifest will invest in environmental projects aimed at balancing out greenhouse gas emissions which contribute to global warming and climate change.
Why a membership model?
Manifest uses a membership model for several reasons.
First, we can only enable you to travel on private aircraft if everyone on the trip is coming from the same city, which is why we are a chapter-based membership club.
Second, from a business standpoint, we need some level of predictability from our customer base. If every trip is essentially a new customer acquisition, it would be a challenge logistically and financially and would likely prevent us from providing you these incredible experiences.
That said, we're making sure that membership is more than an annual fee. Membership in Manifest is as meaningful as our Experiences.
What do I get with my membership?
You will travel by private plane on every trip with your fellow Members. This removes the hours of hassle involved with commercial airports, freeing up your time to experience more from your trip. If you could upgrade yourself and three friends to a private plane for $2,500, wouldn't you'd probably consider it?
Additionally, you will meet and travel with other local Members in your chapter – fellow executives and other successful professionals, all of whom share a passion for meaningful adventure.
Manifest Members can attend regularly curated local events, like dinners with special guests, behind-the-scenes tours of art and history museums, and nearby excursions and events. We continually explore exclusive and select partnerships to enhance your membership even without getting on an airplane.
Why are you limiting memberships in each location?
We want to make sure that we provide the best experience possible for our Members and not grow faster than our ability to make every Member feel like royalty. By limiting each chapter to just 175 new Members per year, we ensure that you'll never hear "we are experiencing higher-than-normal call volume" when you reach out to us.
When is Manifest coming to my city?
Soon, we hope! We will be rapidly expanding throughout the United States. Place yourself on the waitlist for your city – we will be constantly reviewing the responses and the chapters we open next are based much on prospective Member response.
How often can I travel?
How much free time do you have? We would love it if you traveled with us on every Experience in our portfolio! We will open Experiences for booking an average of two to four months in advance. However, if there is a particular trip within a two-hour flight of your chapter city that you've always dreamed of, we'd be happy to speak with you about creating a custom trip for just you and your friends or family – even open it up to your fellow Members if you so choose. There is no limit to the number of our Experiences that you can take each year. Each Experience has an additional cost per person that is published on the Manifest member site.
How many people can I bring?
On group Experiences, you are allowed to bring any Members of your immediate family (spouse/partner and children) and up to three guests for an additional cost per person. If you have more family that would like to come, we're happy to figure out how to make that work and explore building a custom, private Experience for your group.
Can my kids come?
If a trip has age requirements (for instance, 21 to drink, or 18 to skydive) we'll put that in the Trip Details FAQ section. Otherwise, your awesome and well-behaved children are welcome to come.
Can my family travel without me?
Your spouse or designated co-member may travel without you. We request that children are always accompanied by a Member, spouse, or co-member. If there is an Experience, you'd like them to take without you please contact us at membercare@manifestescapes.com to discuss with one of our representatives.
What kind of experiences will be offered?
Widely speaking, our trips will fall into Food & Wine (winery tours, culinary experiences, and cooking classes), Leisure (golf trips, romantic escapes), Outdoors (glamping, fly-fishing, and hiking), Adventure (surfing, skiing) and Events (sporting and live music events). Manifest will primarily offer a combination of three- and four-day getaways across the US. If you have an idea for an Experience, we'd love to hear it!
Where will Manifest have trips?
Most travel will occur within a two-hour halo around a Member's chapter city. This enables us to ensure that no day is a "travel" day as well as always provide private aircraft service. There's an amazing wealth of activities within a 1,200-mile radius of your city.
Will you have international trips?
For now, Manifest is focused on travel within the US, although we may occasionally head to Mexico or Canada for a trip. In the future, our team of travel experts would be happy to discuss helping you plan an international trip.
Will Experiences be supported by a staff member?
Yes. A Manifest staff member will join our Members at their destination and guide them through their weekend itinerary. They will ensure that you are able to enjoy your getaway and not stress about the hassles of arriving at your next experience on time!
What if I have an idea for an experience?
Tell us! We expect at least half of our trips will start with a conversation with a Manifest Member who says "I've always wanted to..."
How far in advance are the trips planned?
Trips will generally post with two to four months in advance. For special events and seasonal experiences, we may announce up to six months ahead of time and we may occasionally offer some incredible last-minute deals within just a week or two of departure.
What if I can't go on the dates scheduled for a specific experience?
If the dates of a particular trip don't work, please let us know. Based on demand, we expect to offer multiple departure dates for the most popular vacations. And, depending on your group size, we would be happy to discuss creating a custom departure for you.
When I see an Experience marked with "On Request" or "Flexible Dates", what does that mean?
Experiences without fixed dates denote a product where we have a good deal of flexibility with our hospitality partners and would be happy to operate that given Experience any time upon request.
Will I be on my own private plane or traveling with other people??
For scheduled Experiences, you will be traveling with other Members from your chapter who have booked the same trip. If you would like to discuss creating a private departure, depending on your group size, we would be happy to explore that option with you. Please note that pricing for private Experiences may vary from the group rates.
Will you ever cancel an Experience?
We will run any Experience with a minimum of two Members. If extreme weather or events outside of our control impact a departure, we will reschedule the Experience.
What are your cancellation policies for members traveling on an Experience?
Once you book an Experience, you are fully committed to travel on that trip as we have to secure planes, vendors, and hotel space each with their own unique cancellation penalties. However, should you not be able to travel on a particular Experience you have booked, you are welcome to find a substitute Member to fill your space. We will also reach out to your chapter's membership on your behalf and if we are able to fill your spot, we will refund you.
When do I pay for an Experience?
We collect payment at the time of booking in order to secure your spot. If an Experience is booked more than 90 days prior to departure, a 20% deposit is required. Remaining balance of total Experience price is due 90 days prior to Experience departure date.
If an Experience is booked 90 days or less prior to departure date, then 100% of the purchase price is due at time of booking.
Can I change the itinerary of a trip?
If it is a group Experience, our itineraries are set in advance (and we promise they will be incredible!). However, should you wish to do something on your own for a particular morning, afternoon, or full day during the trip, we would be happy to discuss private tour options. Please note that you will not receive a refund for any group activities you decide not to partake in, and any private arrangements will be at an additional cost.
Do I need Travel Insurance and what does it cover?
Manifest highly recommends travel insurance and has partnered with Arch RoamRight for Members and Guests taking trips both domestically and abroad, with benefits designed for all types of travel. Protect your trip payment from the unexpected.
Most travel insurance plans provide coverage for items such as Trip Cancellation (if you can't go on your trip due to a covered, unexpected reason), Emergency Accident & Medical coverage (if you experience a medical emergency while you are traveling), Trip Interruption (if you must cut your trip short due to a covered, unexpected reason), and more. You must be traveling more than 100 miles from home in order to have travel insurance coverage.
What if the experience I want is not offered from my chapter city?
By all means, please let us know. We want to be your go-to club for every experience on your bucket list. We are happy to discuss the logistics of creating a custom getaway for you and your guests.
Is alcohol included in my Experience?
Beer, house wines, and house spirits will be included with meals outlined in a given Experience's itinerary. Alcohol at any meal not covered by Manifest's itinerary, or visits to establishments of your own volition are not included expenses. Manifest reserves the right to impose a limit in circumstances warranting it, solely at Manifest's discretion.
What kind of aircraft will be used?
The private aircraft range from four to twelve seats. Trips will utilize a mix of both jet and turboprop aircraft which both provide exceptional comfort and safety for our Members and guests.
Does Manifest operate the aircraft?
No. Manifest partners with private aviation companies that have obtained the highest level of safety standards (Wyvern-audited and/or ARG/US approved). In addition, each will be required to meet specific standards set by Manifest and bound by corporate service guidelines to ensure the best possible experience for our Members and guests.
Since you operate out of private terminals and Members don't have to pass through TSA, how do you provide for Members' safety and security?
All of Manifest's Members, guests and participants are required to comply with all United States TSA regulations and other applicable government regulations. Everyone is required to present valid identification prior to departure for all flights. Additionally, all Manifest Members are required to complete a background check prior to joining the club, which helps ensure the safety of all travelers and flight crew.
The bags on your flight are all your own bags – and those of other Manifest Members. This means that you, your traveling companions and the crew are the only ones bringing luggage aboard the aircraft. All aircraft captains are responsible for the health and safety of their passengers and do have the right to search all bags brought aboard their aircraft, should it be necessary.
Who are the Manifest team members?
Our executive team has decades of experience in travel and startups. Jeff was the CEO of several travel companies, including Frontier Airlines, Exclusive Resorts, CMH Heli-skiing and Surf Air. You can read about our other team members on our "About Us" page.
Why did you start Manifest?
Because travel is important. It lets you take a breath for a moment and enjoy the wonder of your surroundings. Travel lets you see the world and reshape your relationship with it. Travel provides opportunities to share experiences with your loved ones that you would never otherwise have. Seriously, we can't say enough wonderful things about travel.
And yet, it's hard to find the time to spend two full days navigating airports, to dedicate hours researching hotels, flights, and activities, and to commit to taking the time off from our busy lives. Manifest hopes to help you spend more time doing what matters, and less time dealing with lines and planning, so you can manifest the travel lifestyle you've always wanted.
We want everyone to enrich their lives through travel, so we started Manifest to make that happen.
How long has Manifest been in business?
Jeff has been working on the Manifest concept in one way or another for the past several years. He has assembled his key leadership team over the past year and they all share his passion for travel and especially discovering those experiences that are close to home! The team continues to grow and our common bound is an unwavering commitment to ensure our Members enjoy seamless travel to places that are off the beaten path.